HuffPo contributor Ben Chaneles is a grassroots media activist, relief worker and law student in New Orleans, Louisiana. He spent yesterday at the Jena 6 march in Jena, Louisiana, and sent us these photos and notes from the day.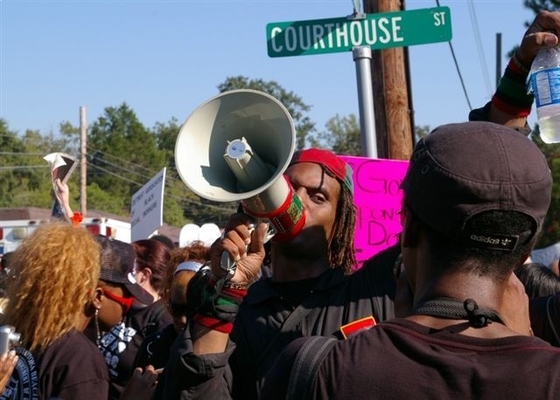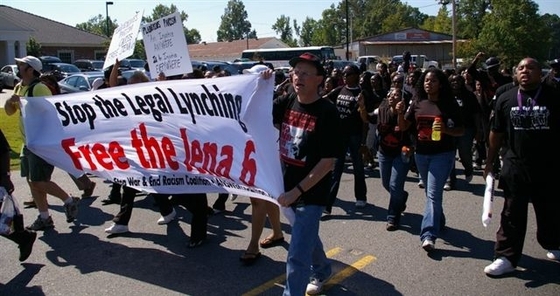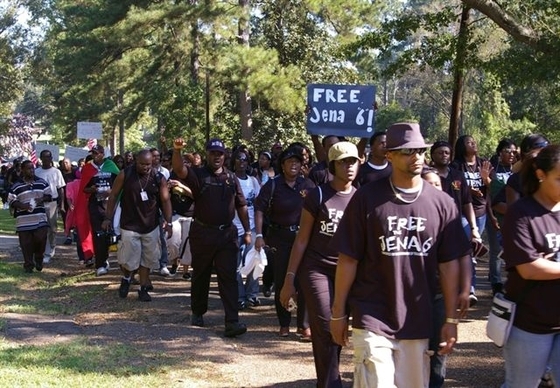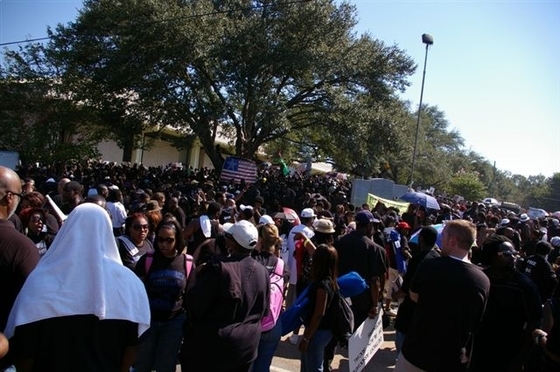 Thousands of demonstrators from hundreds of communities gathered at the LaSalle Parish Courthouse in Jena to speak out for justice.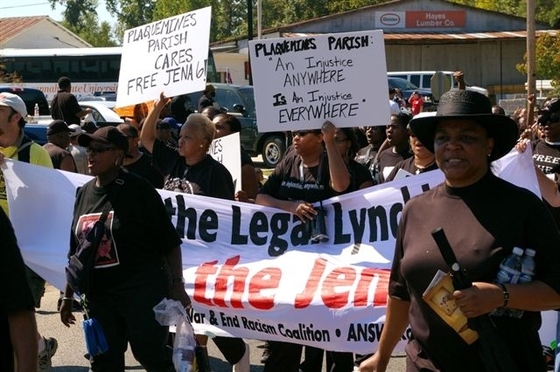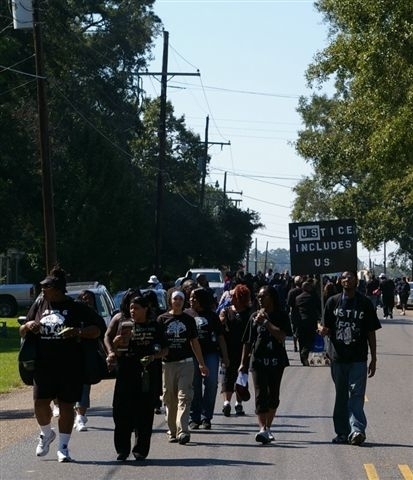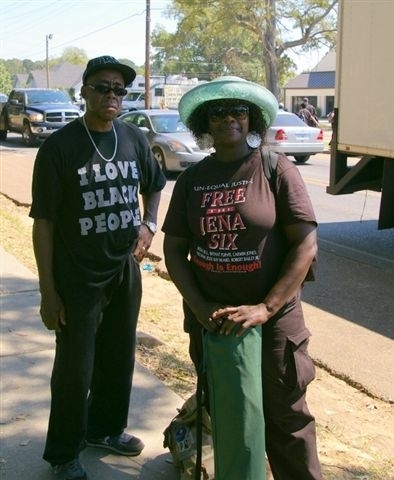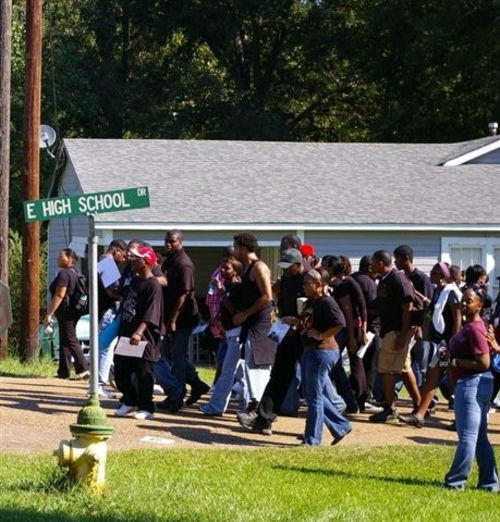 All day long marchers carried signs and chanted slogans at Jena High.




Mos Def: "The issue isn't about black and white. It's about justice for everybody."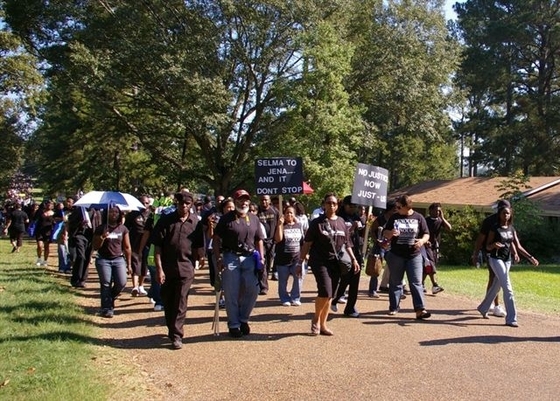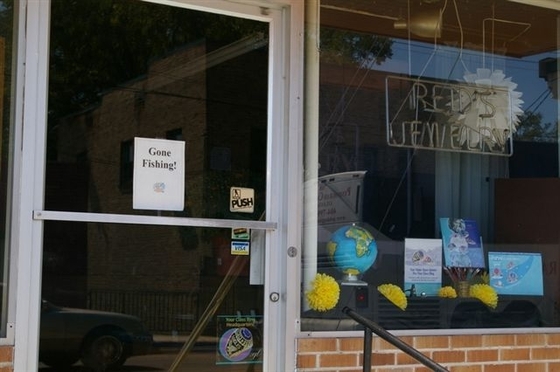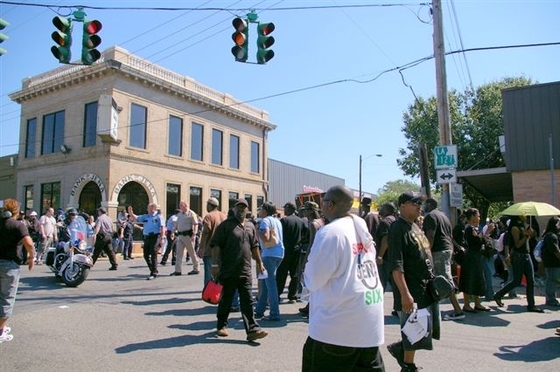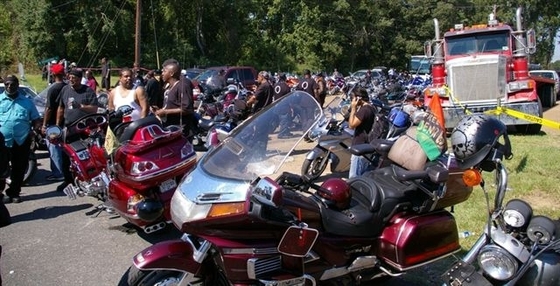 Hundreds of African-American motorcycle clubs from around the country organized via word of mouth and the Internet to rally for civil rights in Jena.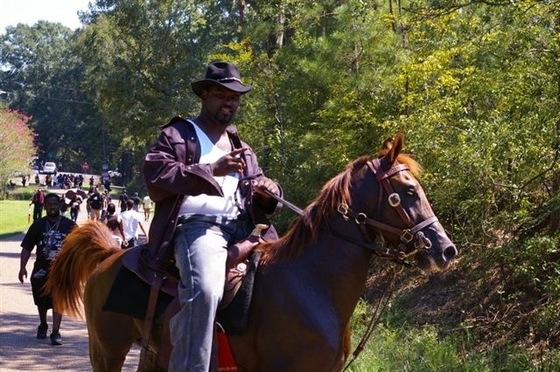 I don't really have a caption here, but I've definitely never seen a demonstration that involved happy people on horses before. Seemed worth noting.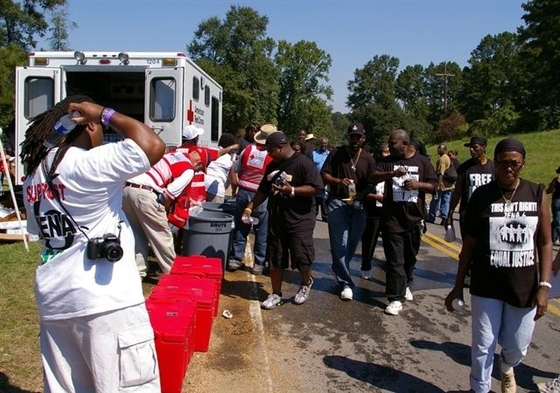 Scott Moreau, Louisiana State Trooper and Public Information Officer, told me "The only real problem we had today was folks from out-of-town having trouble with the heat & humidity. Fortunately the Red Cross showed up [from New Orleans] to provide cold water and cookies to the demonstrators."


Trooper Moreau also reported zero arrests, said that the LA Troopers had previously only had experience with crowd control during Mardi Gras, but that they were lucky to have such a great group of participants out to exercise their Constitutional rights.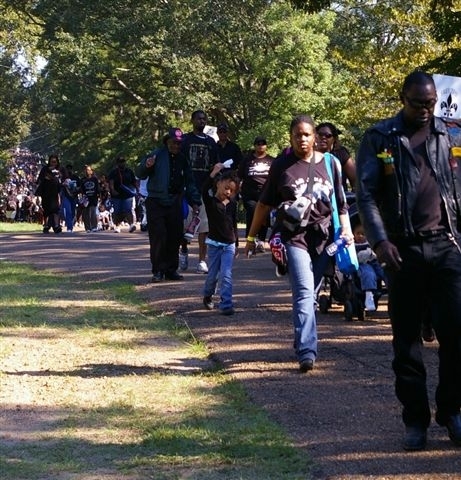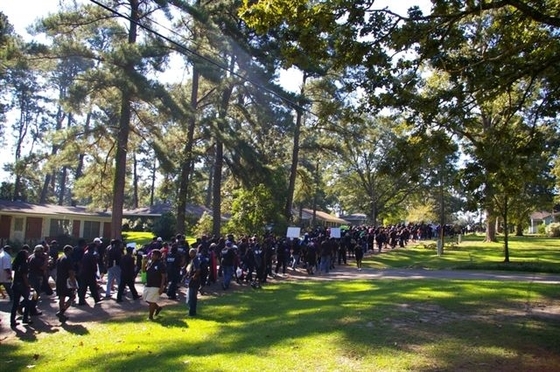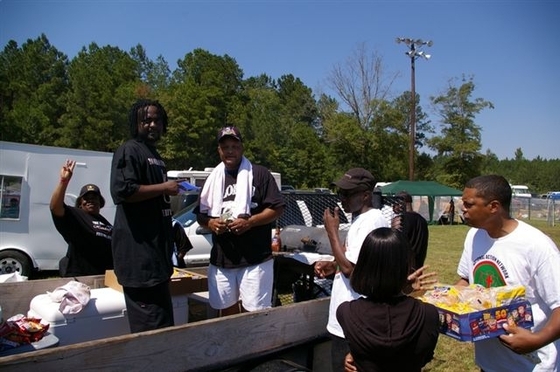 The rally ended with shade tents, live music, and four barbecue pits!