We make a lot of noise about not really cooking much in the summer, especially when cooking involves turning on the oven. But when fruit is in season, and we're a little bit sick of simply eating it raw, it's worth creating a little heat when the end result is a delicious, summer fruit-filled dessert. Whether rustic, like our Cherry Cornmeal Cake, or whimsical, like our Raspberry Cupcakes with Peanut Butter Buttercream, we like to make our summer desserts shine.
Cherry Cornmeal Cake. I've made this one several times in the past but with blueberries though. This time around, though, I substituted in the cherries sitting prettily on my counter. Though I don't own a cherry pitter, I found that with some company by my side, the pitting happened easily enough. The cake, buttery and crunchy with cornmeal, was a winner.
Get the recipe!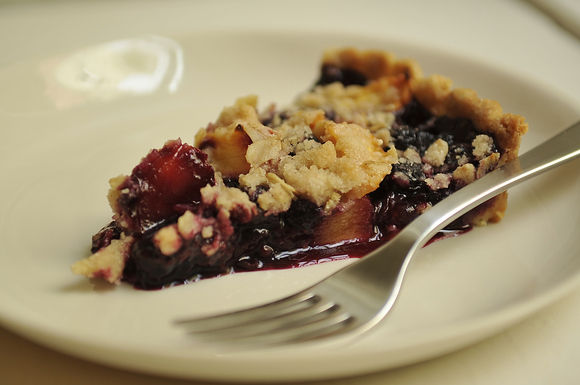 Blueberry Crisp Tart. This tart was actually, crazily enough, invented for someone who doesn't love fruit. (That'd be Phoebe.) What it does is collect summer's awesome, sweet blueberries in between layers of shortbread (the crust) and crumble (the topping). Even if you do love fruit, this tart is a serious winner.
Get the recipe!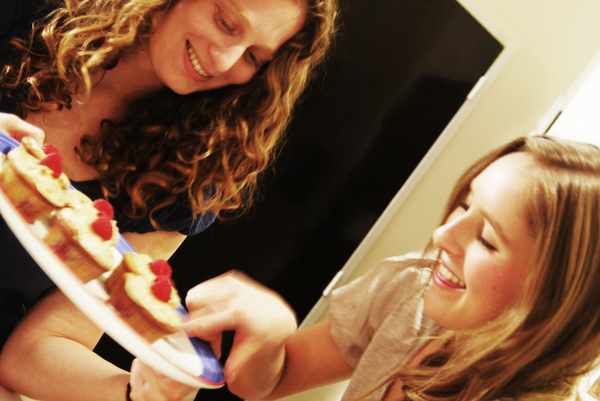 Raspberry Cupcakes with Peanut Butter Buttercream. These cupcakes give old-school PB&J a serious leg up into the trendy world of gourmet cupcakes. But these are not silly party favor giveaways. Fresh raspberries perk up yellow butter cake and also top off deliciously decadent PB icing. Feel free to top with extra raspberries while the harvest is plentiful.
Get the recipe!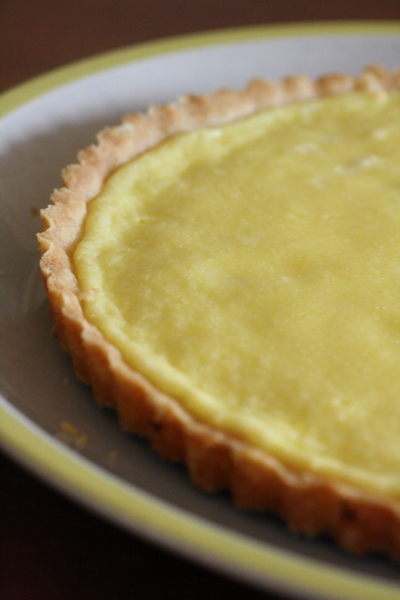 Sweet Ricotta Tart with Blueberry Compote. This tart is simple enough to showcase the creamy taste of fresh ricotta and heavy cream and the blueberry compote that goes alongside it. Splurge on good-quality ricotta, or make your own.
Get the recipe!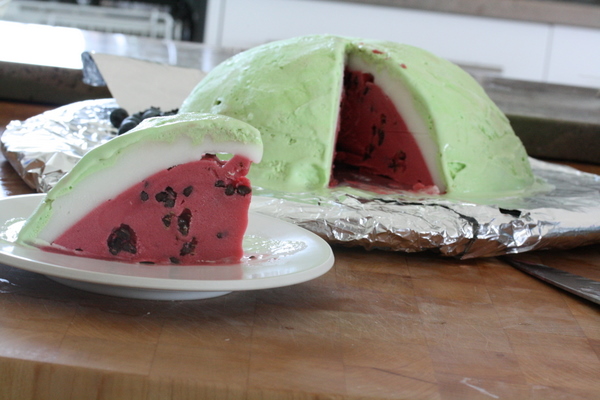 Watermelon Ice Cream Cake. The local watermelon is killer this year, but if you need something even more sweet and festive for the summer birthday celebration in your life, layer together colorful flavors of sorbet and ice cream to create this mock watermelon confection. It's surprising, delicious, and kind of hilarious. I made it for my sisters' birthdays last summer, just like my mom used to make it when we were kids.
Get the recipe!
This Blogger's Books and Other Items from...
SUBSCRIBE AND FOLLOW
Get top stories and blog posts emailed to me each day. Newsletters may offer personalized content or advertisements.
Learn more