Too Many Openings, Too Little Time: This Artweek.LA (February 14-20)
With more working artists than any other U.S. city, and nearly 500 galleries, museums and alternative art venues, Angelenos are never at a loss for things to do, places to go or art exhibitions to see. This Artweek.LA brings you highlights of just a few you shouldn't miss. But there's plenty more where that comes from. For a complete listing of openings and exhibitions throughout Los Angeles check out the Artweek.LA calendar.
Of course, we welcome your comments and if we missed one you'd recommend let us all know.
Opening this Week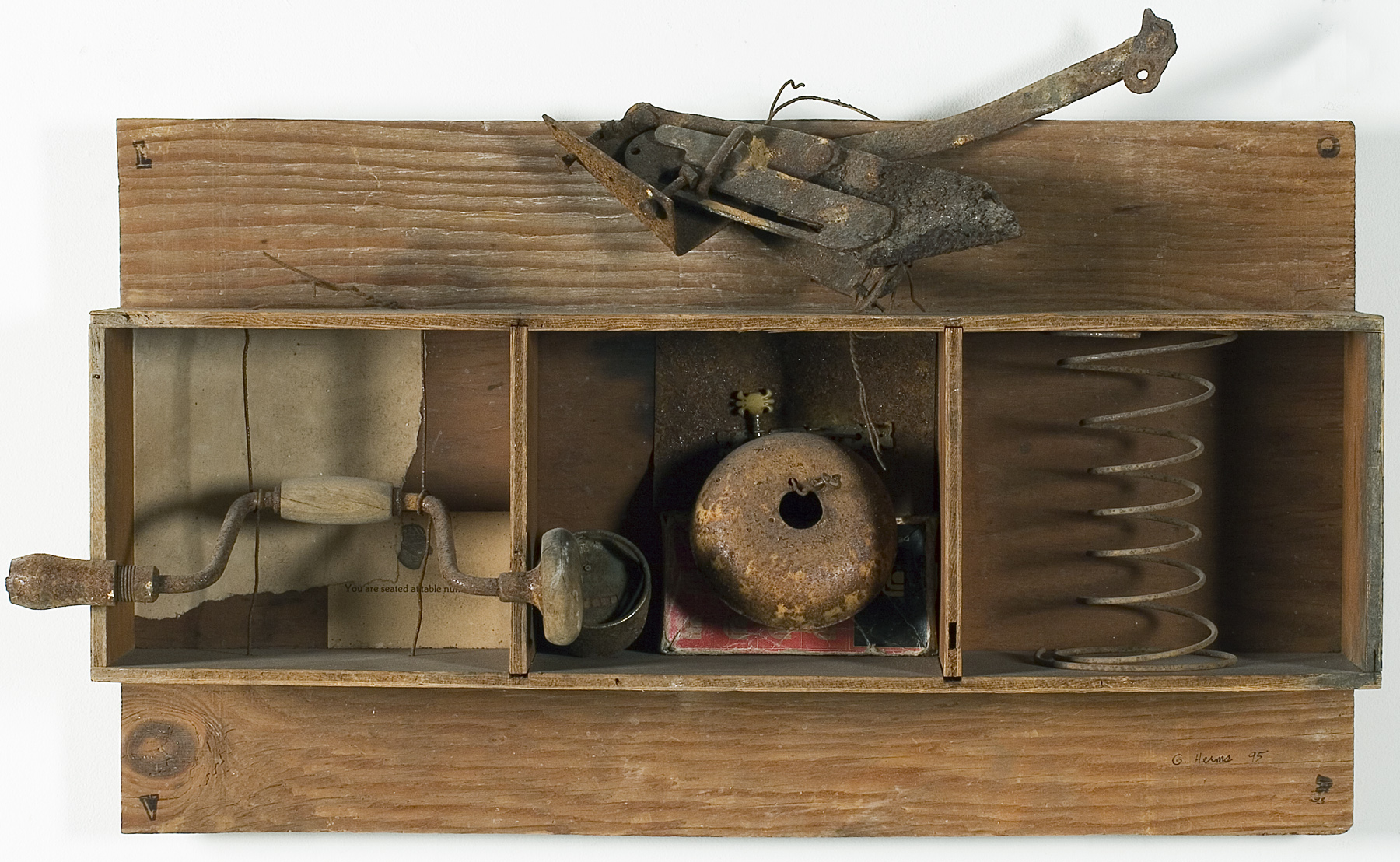 Some Assembly Required - Assemblage & Collage
California artists are particularly evident in their commitment to assemblage and collage, especially since the 1950s and 60s with the emergence of those artists associated with the Beat Generation. Included in this exhibition of more than 50 works are such pioneering artists of assemblage as Gordon Wagner, whose early beach-combing finds and other found objects were combined in a manner that wed abstract expressionism with Wagner's interest in surrealism; Wallace Berman, often cited as the leading influence of the Beat Generation artists; Bruce Conner; and George Herms, the most significant living artist associated with the Beats. Other California artists included in the exhibition are Hans Burkhardt, Llyn Foulkes, Ed Kienholz, and Betye Saar, who early on were particularly responsive to provocative social or political issues, as well as Terry Allen, Larry Bell, Tony Berlant, Claire Falkenstein, Michael McMillen, Ed Moses, Alexis Smith and others. Opens February 19 at Jack Rutberg Fine Arts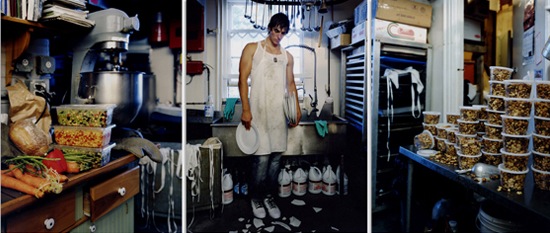 David Hilliard & David Rathman: Great Expectations
Great Expectations explores concepts of modern masculinity through two divergent mediums: photography and watercolor. Hilliard's distinctive command of a cinematic narrative is at once romantic and disconsolate, oftentimes crafting bittersweet vignettes that grapple with notions of sexuality, faith, mortality and nostalgia. Similarly, Rathman's mottled watercolors illustrate iconic emblems of strength and struggle, luminary and the underdog. Loosely rendered scenes beckon to their pop cultural origins -- films, album covers and advertisements alike -- while also acting as collated excerpts from a lost Americana memoir. Together, Hilliard and Rathman produce a sagacious survey of the tradition of hero-worship, and foster insightful tension between conventional and unorthodox imagery of virility. With a tempered use of cliché and common expectation, their work yields frank complexities often overshadowed by mythic constructs of machismo. Opens February 19 at Mark Moore Gallery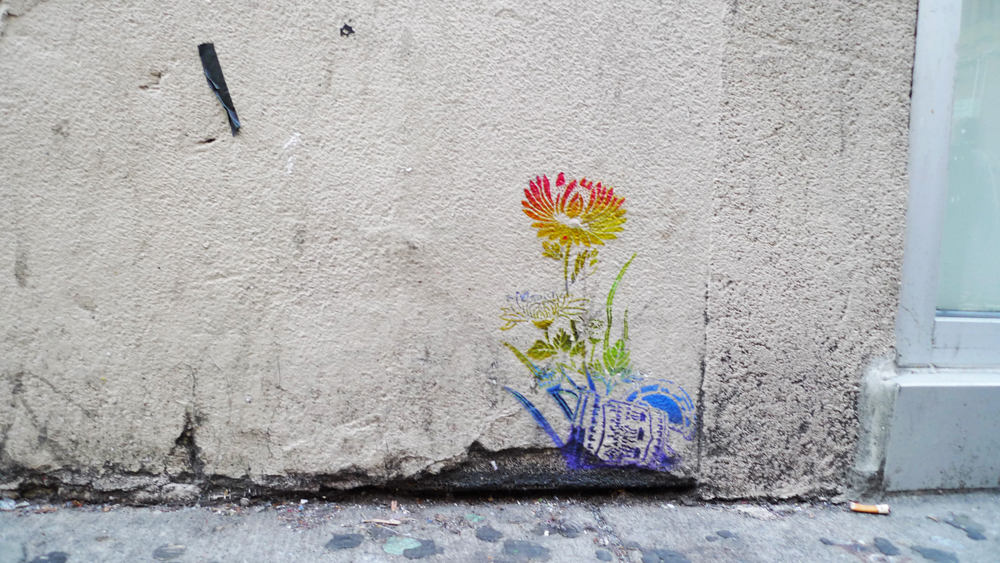 Yuken Teruya: journey
Teruya connects his ancestry rooted in Okinawan tradition and relates it to the American experience. Best known for his body of work cutting trees out of paper bags, this exhibition extends the artist's vocabulary by using the precision of stenciling and translating it to an American street idiom in his graffiti flowers which are spray painted directly on the gallery walls. In his bingata portraits, Teruya utilizes the local Okinanwan craft, bingata, made popular by kimonos, and presents images of past and present icons- men of different eras and worlds, connected through an idealism and belief in heroism. Teruya chooses these powerful figures -- ranging from Obama to Geronimo to Ultraman -- to communicate ideas of land and occupation, state and territory; the relationship between the Protector and those being protected, specifically pointing to the U.S. military presence in Okinawa. He challenges the concept of the hero by placing Emperor Hirohito in the series of images, which is taken as a controversial statement in his homeland of Japan. Opens February 19 at Shoshana Wayne Gallery
Ongoing Exhibitions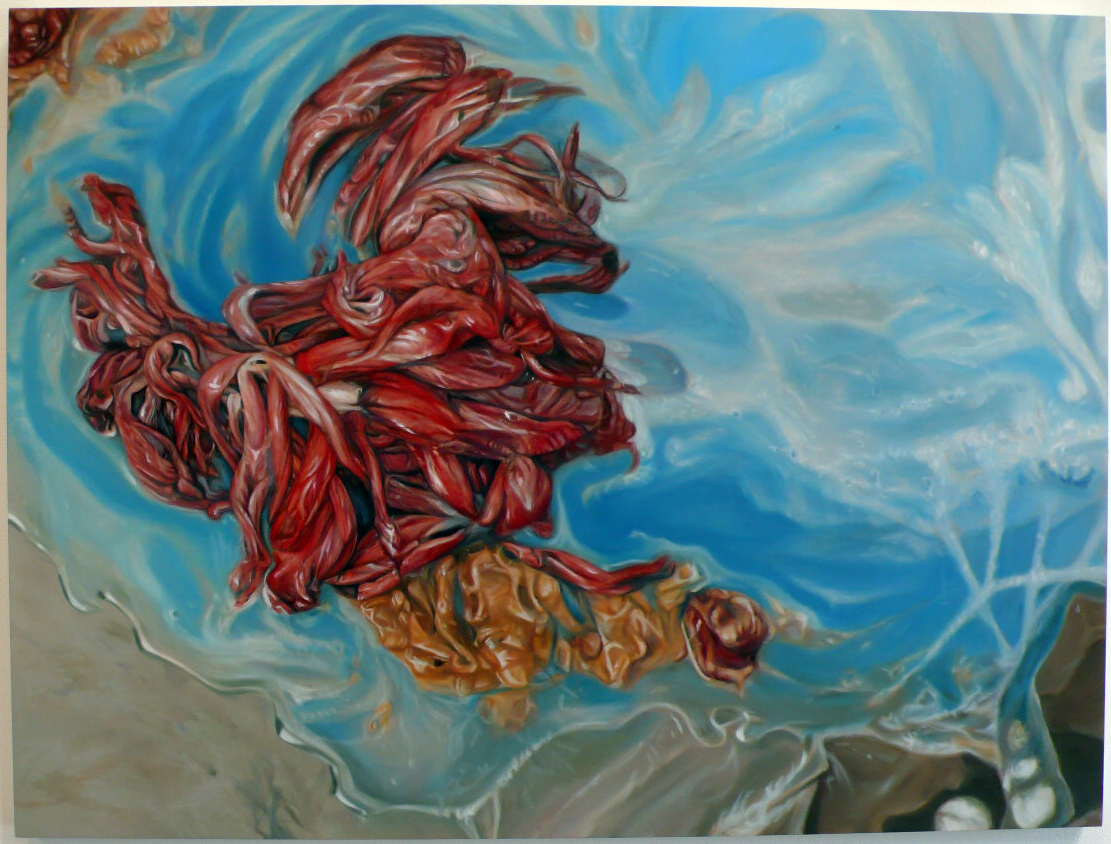 Victoria Reynolds: Flesh to Flora
Reynolds was born in 1962 in Tyler, Texas and lives and works in Los Angeles. Her exhibition "Flesh to Flora" marks her recent shift in focus from meat to vegetable matter. For over a decade Reynolds has rendered detailed and sensual paintings of tri-tip sirloin, reindeer viscera, brisket, pork bung, and honeycomb tripe. The newer work depicts vegetable imagery -- peaches, cherries, prickly pear, Japanese eggplant, bean sprouts, strawberry preserves and hibiscus -- often thickly drenched in coconut cream, whipped cream and sweet Karo corn syrup. The resulting textures and transparencies visually recall her meat compositions. These ultra close-up views, which can become organic abstractions, focus on overabundance fecundity. Through March 12 at Richard Heller Gallery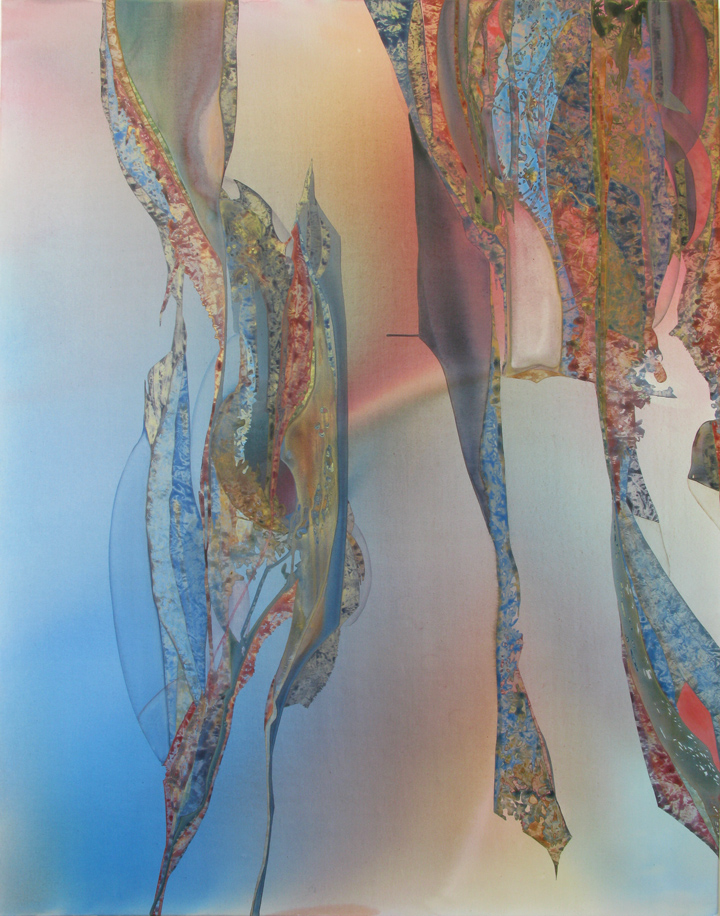 April Street: Who threw that sunset at Me
With her own physical movements realized and indexed in paint, April Street makes works that evoke the surrealist automatism of a dreamscape. At the same time, they represent a spontaneous outpouring of social, historical and personal constructions of romanticized subjects and subject matter. Using canvases often imprinted with pattern and natural imagery, and utilizing such varied applications and techniques as paint spills, illusionistic detailing, prismatic color and floral motifs, Street has largely relinquished the paintbrush. Instead, she utilizes her own body as well as worn bed sheets to move paint around the canvas. Displaying a skillful lightness of touch, Who threw that sunset at Me culminates as a series of beautiful, highly mysterious and highly allusive paintings, rich in layered meaning. Through March 12 at Rosamund Felsen
Last Call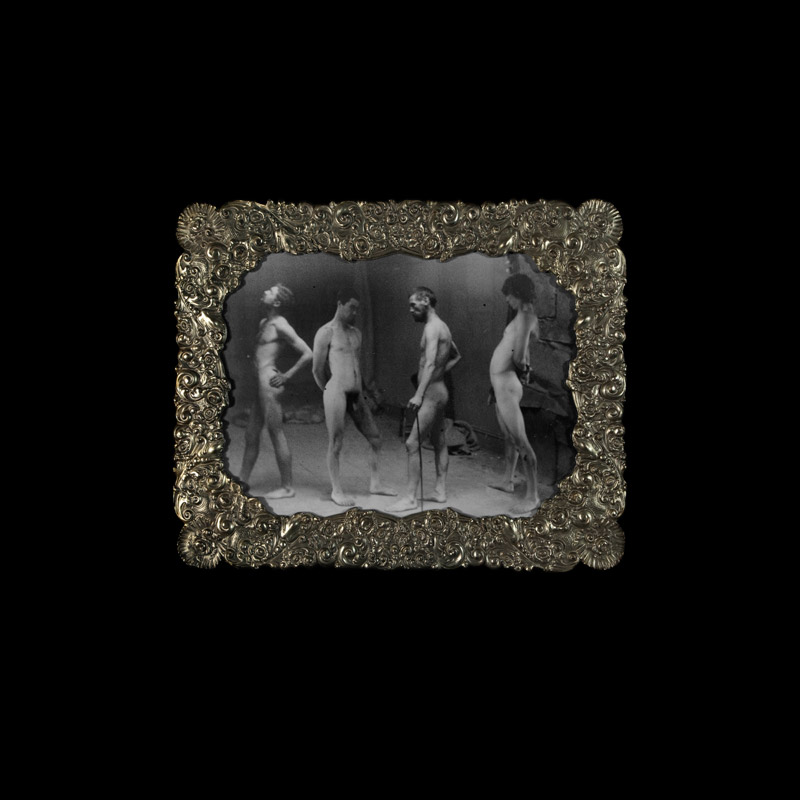 Tad Beck: Channels
Beck's usage of the nude figure returns us to the age of Thomas Eakins, where the fact of being unclothed was accepted, without question, as an aesthetic state without political or social undertones.
The Philadelphia painter Thomas Eakins (1844-1916) used photography to pose and study his models, before incorporating them into paintings. An album of his work was recently uncovered, dubbed the "Grafly Album." Beck restaged Eakins' original tableaux using models from his own social circle, then composited them into the original photographic settings. Beck matches Eakins' models limb for limb, but allows anachronistic elements (wristbands, hairstyles) to reveal his digital overlay on top of the "original." The resulting images are mounted in period-appropriate silver repoussé frames, borrowing from Beck's "fictional history" of the original silver prints. The framed works are then re-photographed against a monochromatic black field, and finally printed as monolithic 42-inch squares. Beck confronts Eakins' Victorian moral-aesthetic with the rigors of his minimalist-conceptual artistic practice. Closing February 20 at Samuel Freeman Gallery

Follow Bill Bush on Twitter: www.twitter.com/artweekla