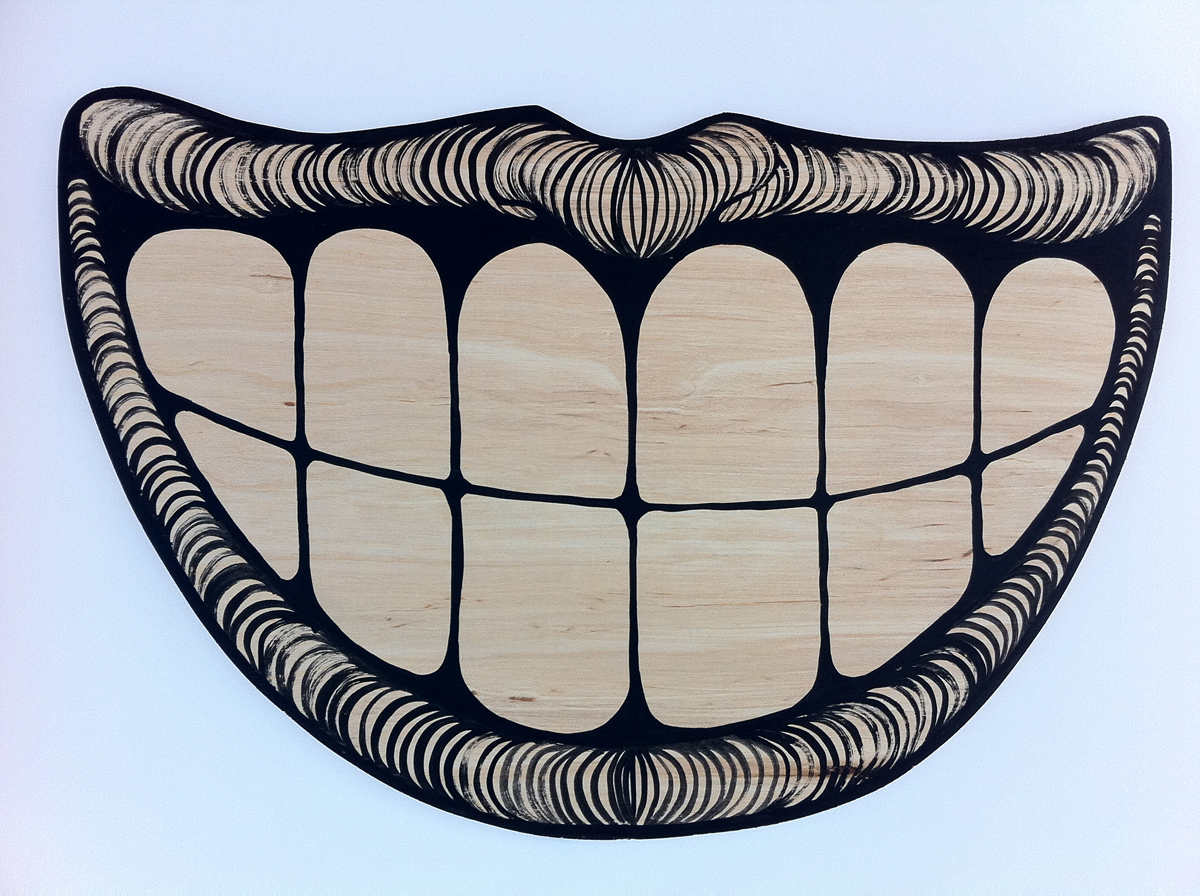 The Optimist's Parking Lot, a group show curated by Suzanne Adelman and Keith Walsh, is a meditation on the poetics of optimism, as examined and expounded upon through the lense of sculpture, painting, video, and mixed media by 22 Los Angeles-based artists. The Optimist's Parking Lot proposes a state of being that metaphorically draws upon the provisional or transitional status of this zone, which may be a stop within a journey, the location for a political sit-in, or possibly even one's home. In this way, a parking lot is much like a gallery: A way station for art objects, and a zone for expectation, contemplation, deferment, anxiety, advocacy, and exaltation.
Optimism is, in fact, a noun. Common definitions of the word also often cite Gottfried Leibniz's 17th century philosophy that the existing world is the perfect world as it was conceived through God the master architect. This notion has given way in the last four centuries to a humanist sensibility and, as embodied through artistic production, realizes phenomenological zones of self-empowerment. The decision to create, and the will to do depends upon a certain optimism--which may also be considered a utopian gesture. Inevitably, optimism evokes its counterpart, pessimism and dystopia.
The Optimist's Parking Lot opens August 13 at Beacon Arts Building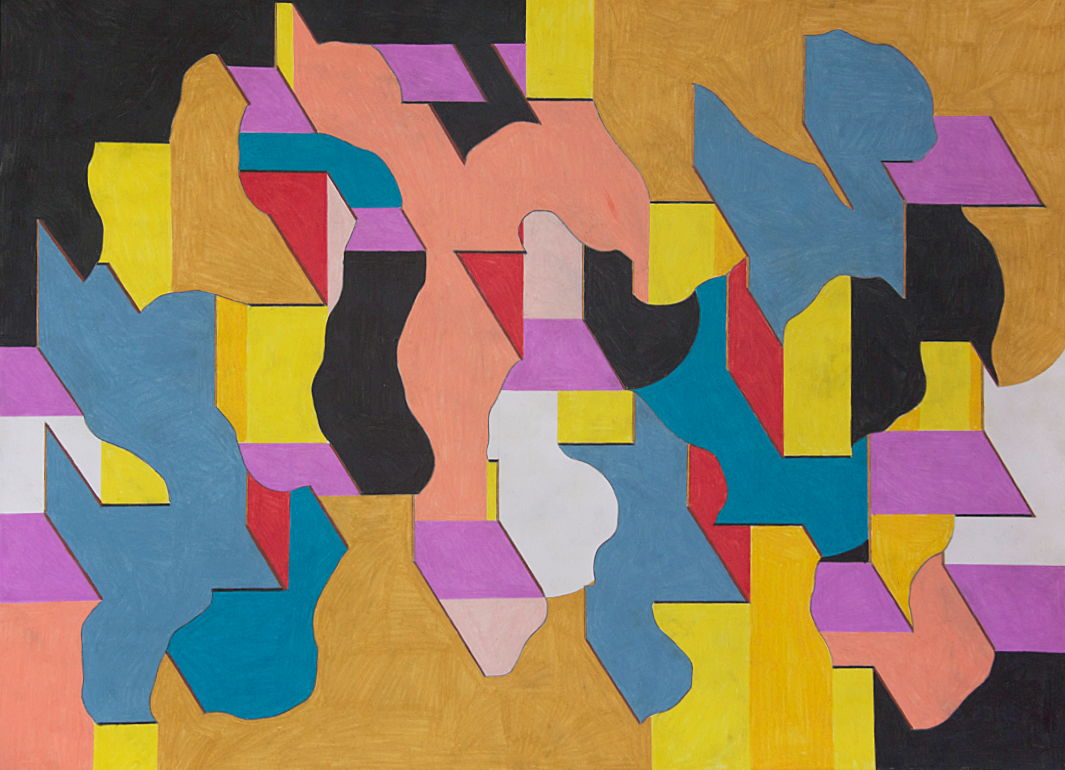 Touchy Feely | During the early 1980s, a debate was gaining steam within architectural circles. At its center was a series of essays by critic Kenneth Frampton, outlining an approach he termed "critical regionalism," in which the architect attempts to synthesize the vernacular of a particular region or culture, delivering back to the local person an experience of place that was both in tune with theirs, and yet decidedly unhindered by regressive scenographics. In his formulation, Frampton proposed that the critical regionalist counter the hegemonic force of visuality by a return to the "whole range of complimentary sensory perceptions which are registered by the labile body: the intensity of light, darkness, heat and cold; the feeling of humidity; the aroma of material; the almost palpable presence of masonry as the body senses its own confinement; the momentum of an induced gait and the relative inertia of the body as it traverses the floor; the echoing resonance of our own footfall."
Touchy Feely opens August 13 at Human Resources LA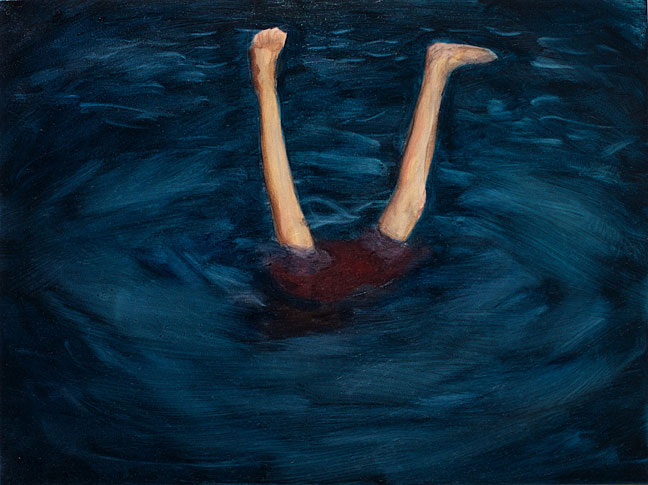 Abel Baker Gutierrez: Swimming | Taking inspiration from rock music's aesthetic trends to Scout culture and Old Master paintings, Gutierrez utilizes a diverse range of source material to create paintings, photographs, sculpture and video installations loaded with potential interpretations. His recent work reflects upon society's obsession with youth culture, issues of "growing up", and ideals of masculinity, yet these subjects are negotiated through a visual vocabulary that effectively blurs the distinction between social critique and melancholic nostalgia.
Gutierrez's newest body of work, presented in this series titled Swimming, is comprised of oil paintings and a video installation that looks to Scouting culture and the Realist traditions of bathers (e.g., Courbet, Millet) for point of reference.
Abel Baker Gutierrez: Swimming runs through August 27 at Luis De Jesus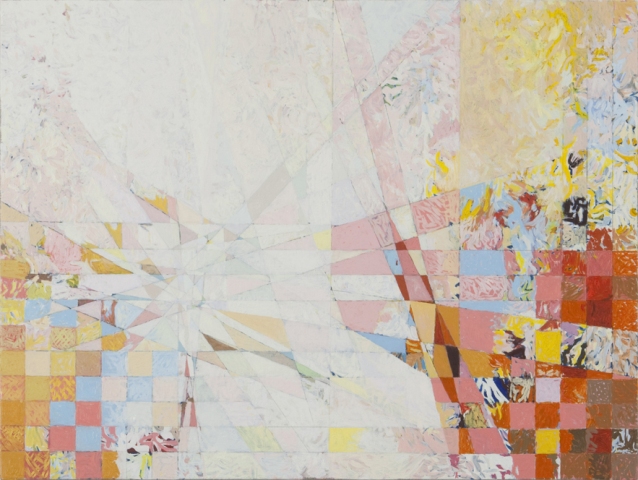 The Golden Ass | Be it romantic dalliances with his family's slaves or entanglement in a plethora of occult rituals, Apuleius' main character (also called Lucius) was often found throwing caution to the wind...so much so that at one point he was transformed into a donkey, only to be changed back into a human by the goddess Isis near the story's conclusion. Annie Wharton LA has compiled an insouciant exhibition that loosely references this iconic story, which incidentally exists as the only Latin novel to have been preserved in its entirety.
The Golden Ass recognizes the intangible mélange of hustlers, intellectuals, smooth-talkers, vandals, fashionistas, bitches, aesthetes, and princesses who inhabit California's Gold Coast, where "ass" is often viewed as a more important currency than intelligence or blood, sweat, and tears. But the works selected for this show are, for the most part, the opposite of ass.
The Golden Ass runs through September 9 at Annie Wharton LA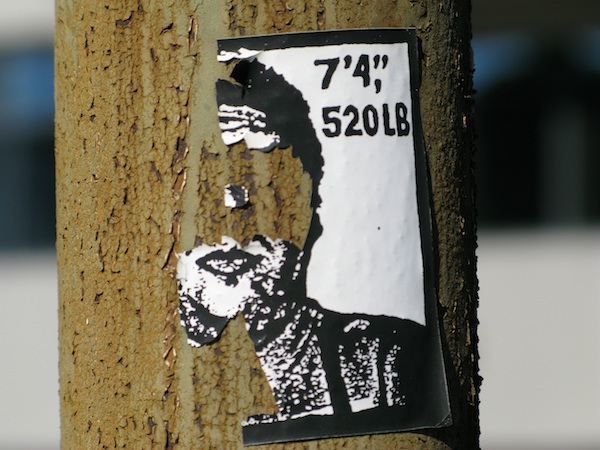 Johnny Cubert White: Casual Encounters | An avid walker, Johnny Cubert White embodies Baudelaire's idea of the flaneur--a wander of the city in search of images that inspire; he merely observes, constructing narratives. Documenting his Casual Encounters with the urbanscape through photography, White plays a key role in at once understanding, participating in, and portraying street scenes.
By its public nature, street art, whether it wants to or not, invites interaction from the environment. Vandals, contributors, city cleaners, nature--they affect the physical evolution of the art. White, "a person who walks the city to experience it," keenly observes the evolution of works by artists such as Shepard Fairey, Banksy, Mr. Brainwash, and Jonny Fenix. At times, he is the documentarian of a moment in the process of decay. Though we get a glimpse of the original works, these photos also capture their decline, reflecting their ephemeral nature.
Johnny Cubert White: Casual Encounters closes August 13 at The Canton Art and Jazz Club
For a complete calendar of openings and exhibitions throughout Los Angeles go to Artweek.LA.
SUBSCRIBE TO & FOLLOW CULTURE SHIFT
Every Friday, HuffPost's Culture Shift newsletter helps you figure out which books you should read, art you should check out, movies you should watch and music should listen to. Learn more