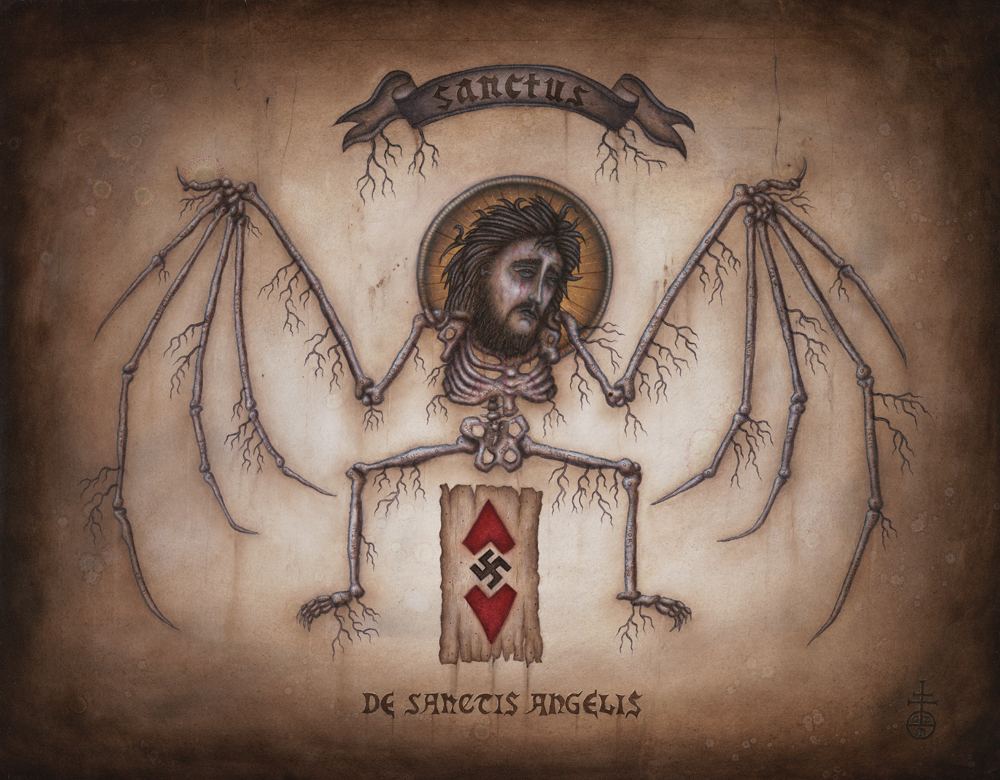 Daniel Martin Diaz: Quantum Mysticism | Diaz unravels the mysteries that lie beneath unconscious thought processes that bring us closer to the secrets of symbols and their everlasting effect on our psyche. Inter-dimensional entities, sacred machines, time travel, sacred geometry, The Illuminati, alchemy, and the mysteries of higher consciousness are a wellspring of inspiration for this solo exhibition.
"One of my earliest memories as a child was the way death and religion played an important role in my family's life. My parents were born in Mexico with traditional beliefs, and their beliefs made their way into my subconscious. The fact that many of those beliefs seemed to render no logical explanation has also influenced me. These unanswered questions find a home in my work, which evokes the mystery, fear and irony of those vivid memories of my past. I do not claim to understand these questions. I just paint and let them reveal themselves to me."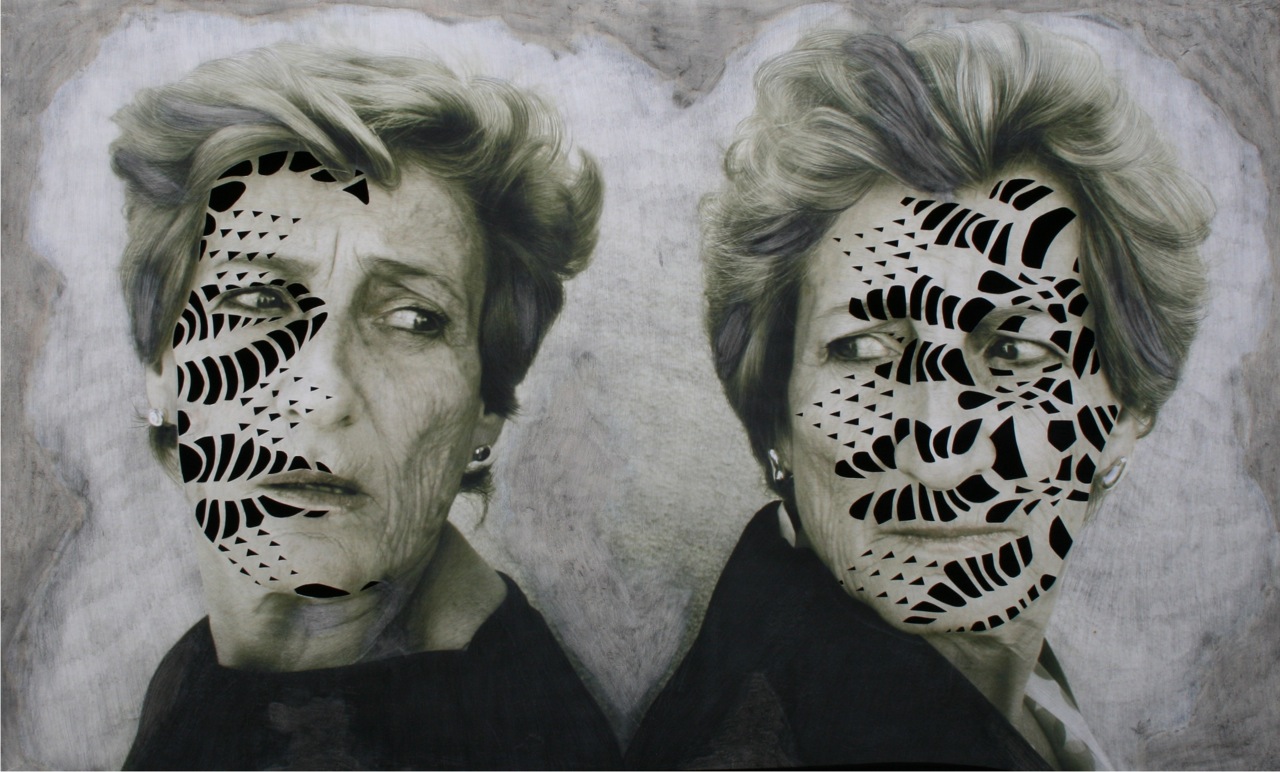 Melissa Meier: Laced | A compelling array of multi-media works including recent signature assemblages and her newest body of work. Entitled Laced, Meier incorporates photographic portraits ritually altered to convey themes of power, repression, femininity and spirituality. Tenured and talented, multi-media artist, Meier consistently creates work that is visually captivating and psychologically poignant. Her work confronts social and spiritual issues by incorporating antique objects with vintage photographs (found in flea markets, antique stores and trash bins), into narrative assemblage. Extremely engaging, beguiling and haunting, these constructed works explore aspects of femininity, the perceived, projected, expected, and the actual and are often conceived through memories, dreams and fears.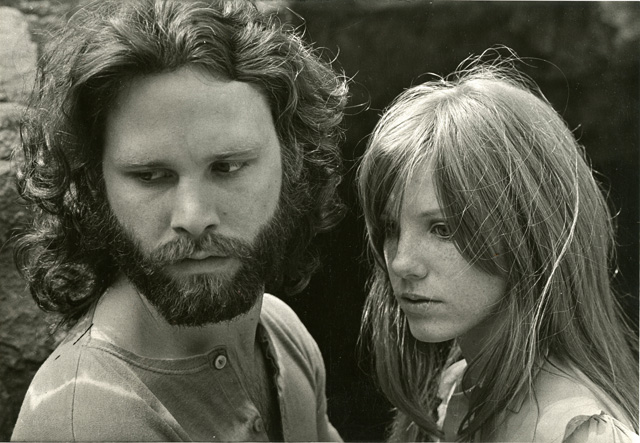 Edmund Teske: Portraits | Craig Krull Gallery presents an exhibition of photographs by Edmund Teske of legendary artists and the early L.A. art, music and experimental film scenes such as George Herms, Kenneth Anger, Ramblin' Jack Elliott and Jim Morrison. Teske's images, however, are never mere portraits. A true poet and photographic alchemist, Teske employed manipulative and chance darkroom techniques that the artist likened to Hindu philosophies concerning the interplay of natural forces.
Running concurrently are George Herms: Collages and Julian Wasser: Los Angeles. Herms combines aged, stained, and rusted detritus, always rubber-stamped with the four letters L-O-V-E (the E printed backwards). The collages in this exhibition are from the past 40 years, representing a few different bodies of work.
Julian Wasser: Los Angeles includes night scenes of the Sunset Strip in the 60s, images of key L.A. figures such as Joan Didion, Ed Ruscha and Jack Nicholson, as well as historic photos of the Watts Riots and Robert F. Kennedy at the Ambassador Hotel.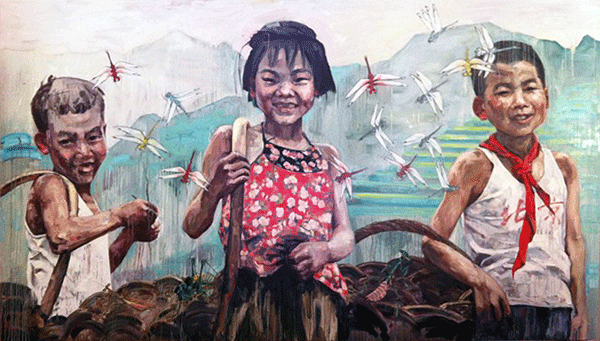 Hung Liu: Dawn Blossoms Plucked at Dusk | Born and raised under the Mao Regime, Liu's life was adversely affected by the controversial Great Proletarian Cultural Revolution. After graduating from high school in 1968, she was sent to the countryside to live among peasants where she was obliged to work daily in the rice and wheat fields for more than four years. A friend gave Liu a camera for safekeeping and she began to photograph portraits of local farmers and their families. Her new paintings are depicted using these images as reference and rendered into her signature painterly style with areas of heavily applied pigment balanced with thin washes. The use of her personal photography distinguishes this series from other bodies of work that have mostly been informed by found and often historical photographs. The paintings will be presented with some of the actual small format black and white photographs that were recently developed and retouched in the past three years.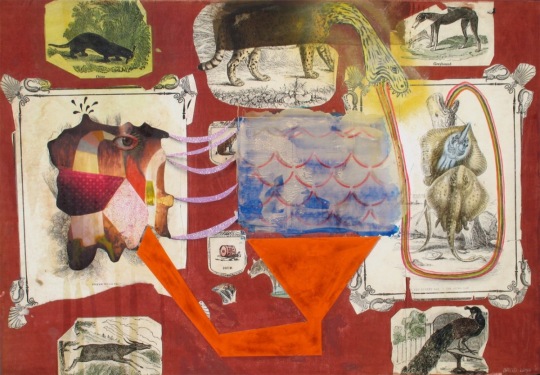 David Lloyd: Monas Hieroglyphica | This exhibition features large and medium-scale mixed-media paintings on canvas and wood, in a series that fuses together abstract imagery, words, representational figures and animals, illustrated scientific principals, surfing symbols and dimensional collage. Lloyd describes this current body of work as exploring the sublime and the ridiculous in equal parts, a combination of "serious mysticism and f-d up pseudo-science". Lloyd is influenced by what he sees as the intersection between the materialist/biological determinist point of view and the religious/spiritual point of view, and the way in which those two competing yet interrelated perspectives manifest across our personal and collective narratives.
For the most comprehensive calendar of art events throughout Los Angeles go to Artweek.LA.
SUBSCRIBE TO & FOLLOW CULTURE SHIFT
Every Friday, HuffPost's Culture Shift newsletter helps you figure out which books you should read, art you should check out, movies you should watch and music should listen to. Learn more