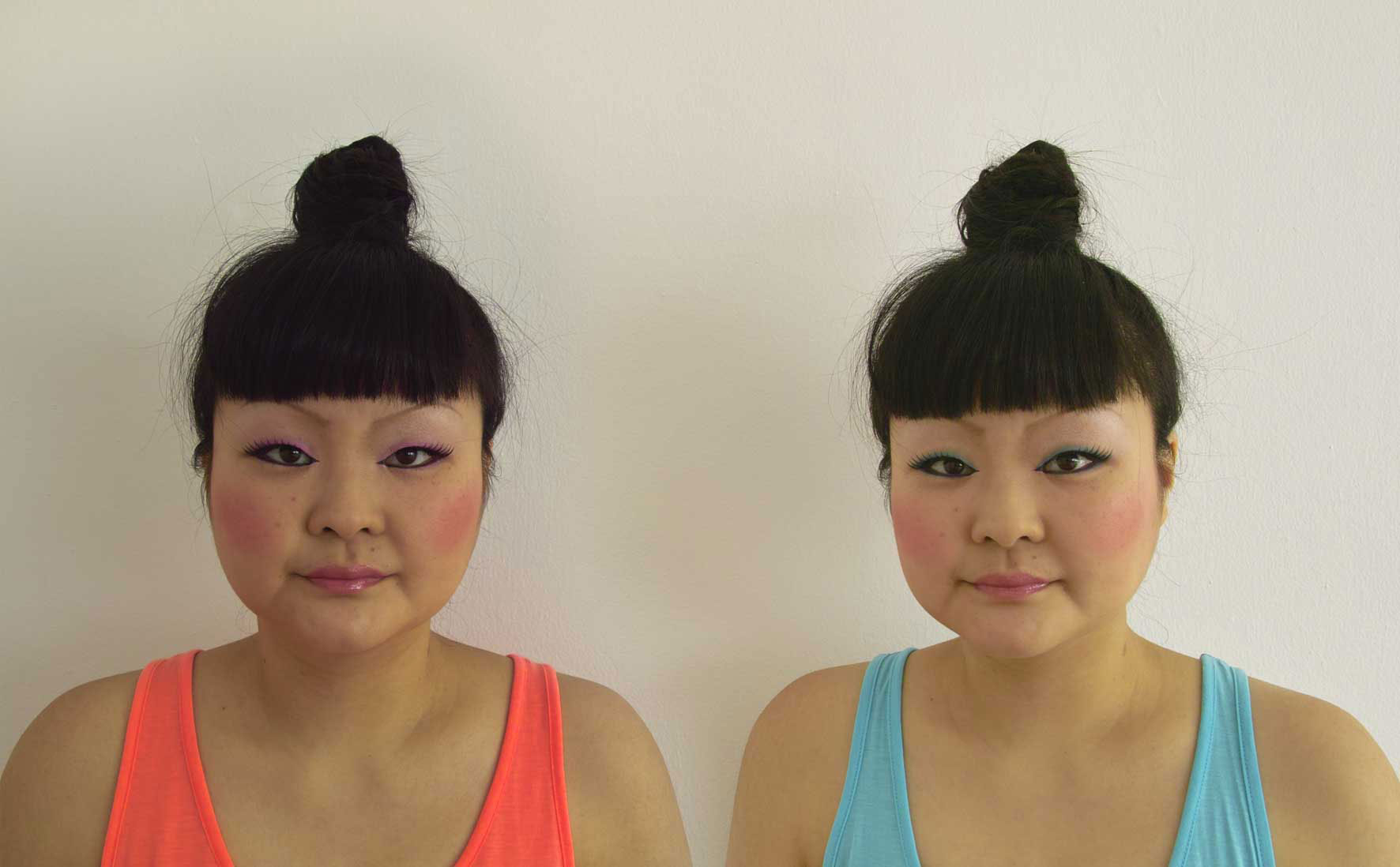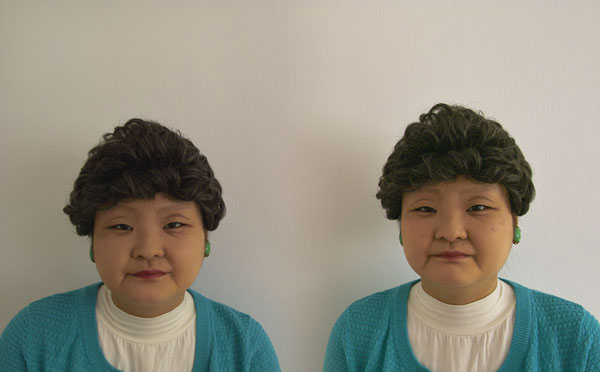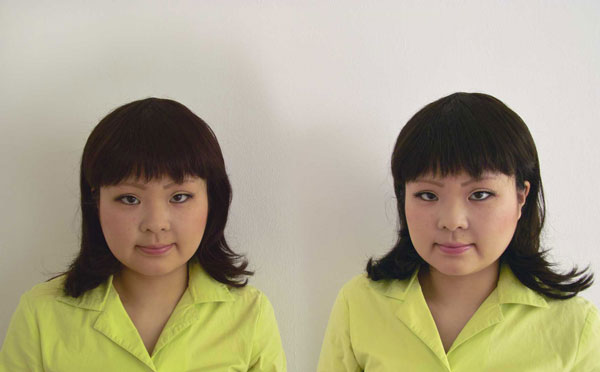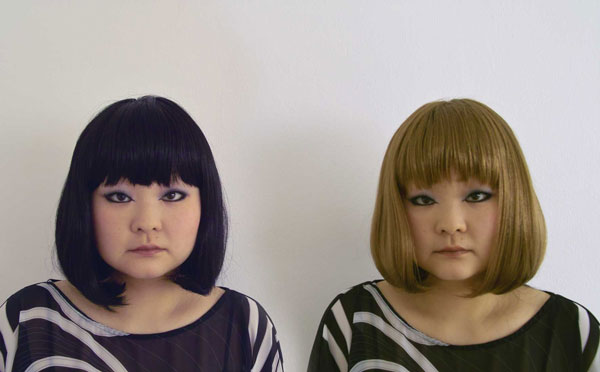 Tomoko Sawada: Reflection | Sawada's pictures focus exclusively on her self and her assumed identities; her signature being the uncanny ability to alter her persona time and time again and to produce simple but fresh images that raise questions about cultural identity, gender performativity, the perception of the "self" versus the "other" and authorship in photography.
Unlike artists Cindy Sherman, Nikki S. Lee and Yasumasa Morimura, with whom she has been compared, Sawada rarely recedes into a theatrical environment or complicates her imagery with melodrama or stagecraft. Instead she relies on variations of superficial details in costume, makeup and hair, posture and facial expression, to examine the tension between a public image on the one hand and what we believe is our individual or core inner self on the other. As the artist herself states, "I don't become someone nor do my pictures have a referent outside of myself."
Tomoko Sawada: Reflection opens 9 July at RoseGallery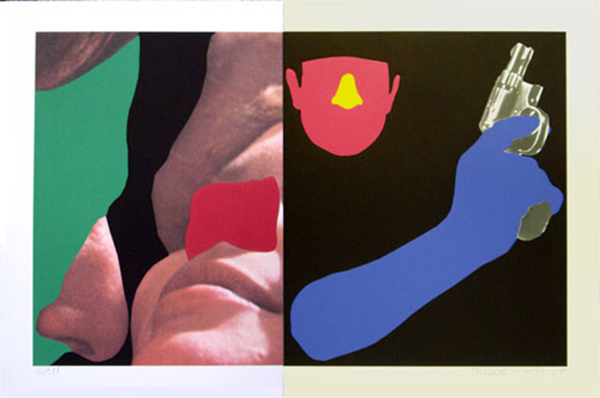 Analog to Digital | New media is not-so-new at all really. Rather a more kindred relationship exists between forms than not, historically and otherwise. Rex Bruce embarked on an exploration of that notion by curating an exhibit that contains analog and digital works together and traces these relationships. Although the differentiation between digital and other forms is largely artificial, the perception of difference and change with emergent technologies and the culture surrounding them is very strong. The thoughtful examination of connections as opposed to differences of these forms as a focus within an exhibition illuminates important currents in contemporary artistic practices.
Analog to Digital features the work of John Baldessari, Gronk, Patti Heid, Dennis Hopper, Kathryn Jacobi, Luke Matjas, Miss Maytag Collective, Mark Mothersbaugh, Federico Solmi, Anneliese Varaldiev, Robert Williams and Joel-Peter Witkin.
Analog to Digital opens July 9 at the L.A. Center for Digital Art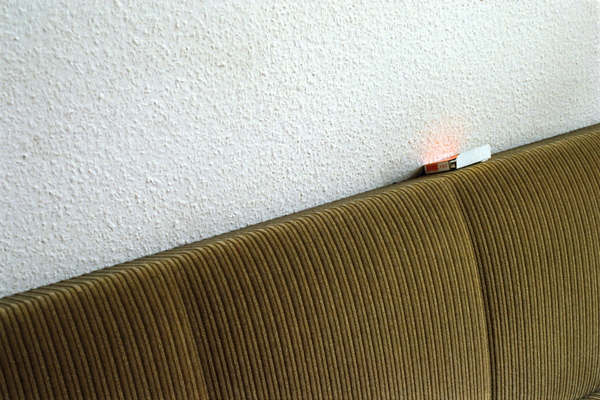 Voluntary Sculptures | Twisted pieces of paper, toothpaste swashes and soap scum, were just a few of the odd findings and castoff materials Brassaï used as subjects in a 1932 photographic series he coined, 'Involuntary Sculptures.' The fetish of the found has a deeply rooted history within photography and sculpture and continues to thrive as a leitmotif well into the 21st century. The four emerging and established artists that dot the globe for 'Voluntary Sculptures,' relish the discarded and everyday, building upon traditions from 16th century still life painting to Dada and the readymade. The interplay between physical materiality and photographic representation are explored.
Kathrin Sonntag (Berlin) begins with the studio as site for observation and excavation. For the exhibition, Sonntag presents "Heutu Bleibe Ich Daheim," a slide projection piece that places the simplest of materials in the most precarious arrangements - a standing pair of scissors, an upside down bottle of soda, or a lamp caressing an apple. All found in her studio, each object evokes a quiet stillness with an odd injection of tenderness and humor.
Voluntary Sculptures opens July 9 at LM Projects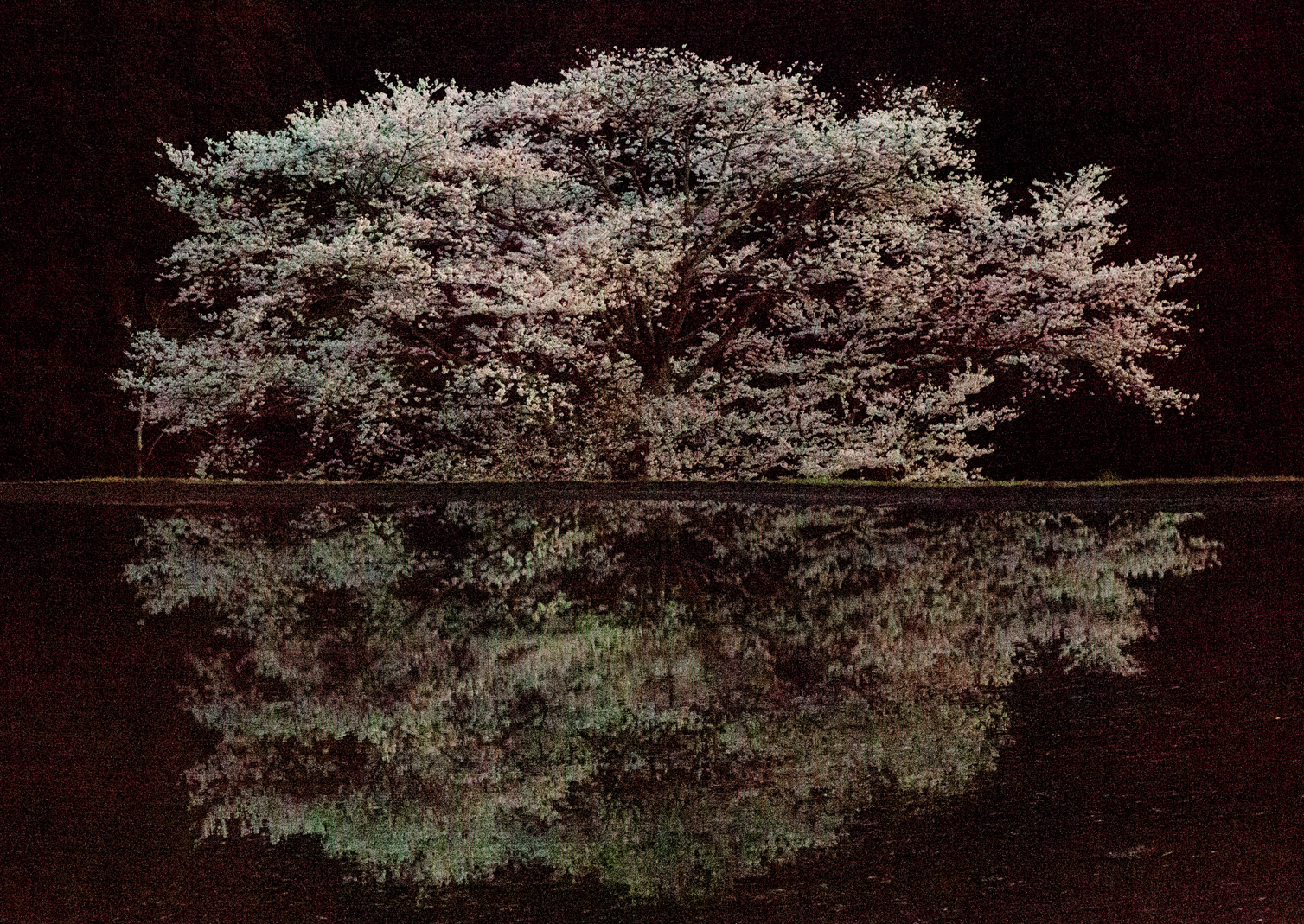 Ori Gersht: Falling Petals | The images in Falling Petals navigate the significance of cherry blossoms in Japanese culture. The ephemeral beauty of the cherry blossoms, which flourish every spring for only 2 weeks, has long been associated with the celebration and renewal of life and good fortune. In Buddhist tradition, cherry blossoms symbolize an awareness of the impermanence of life. During the Meiji Era in the late 19th century, the symbol of the cherry blossom was re-appropriated to support colonial expansion and military power. The symbolism of the virginal petals that fall from the trees, prematurely, was used by the Japanese military during WWII to lure Kamikaze soldiers to die without clinging to life.
To produce the series, Gersht visited Japan during the spring of 2010, photographing the cherry trees as they bloomed in cities and in the countryside. In the remote western regions, the ancient cherry blossom trees are planted around Buddhist temples, whereas in Hiroshima and Tokyo, they are planted around war memorials, fed by nuclear contaminated soil. The dichotomy exists in the culture today, between the war-torn history of Japan's modern cities and the serenity of the ancient landscape.
In addition to Falling Petals, Angles Gallery will also exhibit Ori Gersht's new film, Will You Dance For Me.
Ori Gersht: Falling Petals closes July 9 at Angles Gallery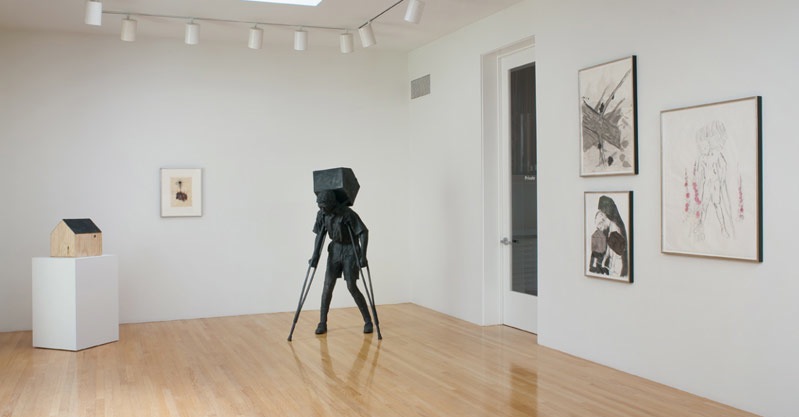 Courtesy of L.A. Louver, Venice, CA
Enrique Martinez Celaya: Wormwood | The imagery in Wormwood exemplifies Martínez Celaya's continued exploration of the relationship between human endeavors and their environment. In the exhibited works, a young boy -- alone and defiant -- appears not so much as subject, but context; the context within which reality unfolds. "If there is a theme to the recent body of work," writes the artist, "it is the theme of a reality hidden behind the distractive reality that concerns us day to day. I have set out to explore an order under the world we see. That is, to see if I can map the world into something more reliable."
The Gambler, 2010 is the largest sculpture in the exhibition. Cast in bronze, the life-size work depicts a boy on crutches carrying a small house on his shoulders, which is held in place by a strap that encircles his neck. The image of the boy appears throughout the works on paper, which are made in watercolor and crayon, and with spare use of color. In several compositions the boy is portrayed with the burden of the house as he walks through an enigmatic landscape of trees and flowers, or at night against a backdrop of stars. Stars, house, flowers and trees, suggest a world -- but just barely -- and seem to point to a grand narrative that is not yet manifest.
Enrique Martinez Celaya: Wormwood closes July 9 at L.A. Louver
For a complete calendar of openings and exhibitions throughout Los Angeles go to Artweek.LA.
SUBSCRIBE TO & FOLLOW CULTURE SHIFT
Level up. Read THIS and be the most interesting person at your dinner party. Learn more