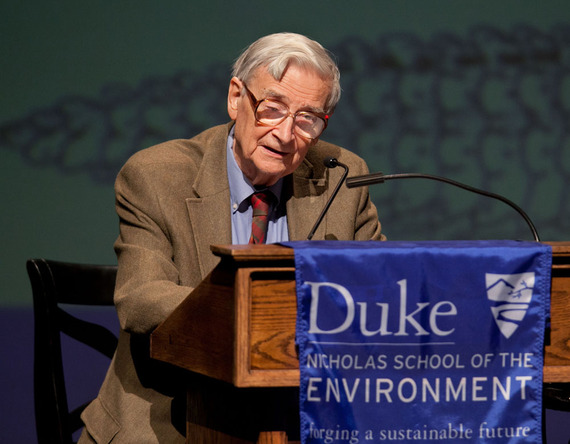 "Biodiversity is the totality of all inherited variation in the life forms of Earth, of which we are one species. We study and save it to our great benefit. We ignore and degrade it to our great peril." --E.O. Wilson (Duke Photography)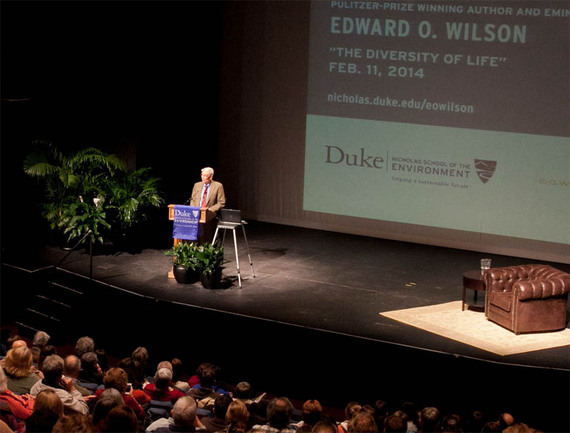 E.O. Wilson speaking on the diversity of life to a sold-out house at Duke's Nicholas School of the Environment on February 11, 2014. (Duke Photography)
"Taking it altogether, then, it will be seen that a National Forest does not act like a wall built around the public domain, which locks up its lands and resources and stops settlement and industry. What it really does is to take the public domain ... and make sure that the best possible use is made of every bit of it." (From "The Use of the National Forests," Pinchot, USDA, 1907)
"We abuse land because we regard it as a commodity belonging to us. When we see land as a community to which we belong, we may begin to use it with love and respect."
"The battle we have fought, and are still fighting, for the forests is a part of the eternal conflict between right and wrong."
SUBSCRIBE AND FOLLOW
Get top stories and blog posts emailed to me each day. Newsletters may offer personalized content or advertisements.
Learn more