Dear Filipino Immigrants Who Will One Day Read Our Books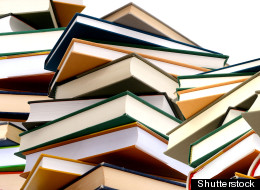 Here is our last count: four million Filipino immigrants in America. Nary a season on primetime TV without a Filipino face gracing the screen: American idol (Jessica Sanchez, Jasmine Trias), America's Best Dance Crew (Jabbawockeez); YouTube discoveries (Arnel Pineda, Charice Pempengco); mixed second generation Filipino-Americans (Cheryl Burke/Dancing with the Stars; Tim Lincecum/San Francisco Giants). Even Miss Universe Pageant has had Ms. Philippines in the top five for three years straight. However, in the privacy of your bedroom theatre, next to the leftover adobo chicken on the night table, is there a Filipino-American BOOK waiting for the limelight of your minds?
Time and again, I get together with my Filipino-American writer friends to discuss the state of our Filipino readership. It is often the most depressing conversation. We have implemented different strategies to get our village to read our books, but without considerable success. In 2000, I edited an anthology of Filipino and Filipino-American writers for The Literary Review's first issue of the millennium, in which I mentioned two harrowing statements from industry folks in my introduction:
Nobody reads Filipino books.
Filipino books don't sell.
Generalizations indeed, but might they also ring true in a Filipino readership context? In 2004, I accepted an invitation by the Philippine Embassy in D.C. to be the keynote speaker of an initiative to bridge Filipino-American literature and our community. The highly publicized event, with promotional stops at the National Press Club, was peppered with song and dance performances, probably a necessary strategy to bring a reluctant Filipino audience to a literary event. The auditorium was full during the performances, but unfortunately emptied out during the readings and panels themselves.

Converting immigrant communities into literary markets can be very challenging and complicated. Literature is introduced to most Filipinos in an academic setting as a top-down imposition more akin to catholic penance than scholarship. We certainly don't equate reading literature with our hedonistic attachment to dancing, singing, and eating pork. And if Filipinos do read a book, their colonial dictates will have them picking up a non-Filipino author. Ah, heartbreaking truths!
But surrender, my people, is not my Bataan. Our courtship continues until you open your doors. After all, the Philippines has kept my 13-year-old first novel alive; and it is now doing the rounds of a new generation of readers. What works there can happen here. So below, I share with you my own five truths:
One, what's good for the gander is good for the goslings. Many of you are raising children in America who will rarely get to read about their own culture in their K-12 schools. This is not the Philippines where Rizal's Noli Me Tangere is pounded on our brains from childhood. Outside the comfort of your Filipino homes, your kids are required to read literature written for Americans of European origins. American history books barely mention the Philippines. Ever wonder why our youth go out of their way to vote for their Filipino-American peers on these TV reality shows? Are they famished for mirror-image narratives?
Two, mother knows best. When my first book came out, my mom gave a copy to all her friends and neighbors in Flip-town Jersey City, the way she shared her special leche flan. Try it, she said, you might just like it. Perfect is the day they read the book, but she asked them to spread the word anyway, like gossip. She knows, the way I do, that the Filipino ingredient in these books brings the human experience a bit closer to the soul.
Three, 1 percent commitment. If 1 percent of four million or 40,000 Filipinos in the U.S. commit to buying a new Filipino-American book, we will be on our way to solidifying our presence in American letters and in our communities. One percent. Liken it to voting for a Filipino American Idol. It takes a village, indeed.
Four, self-preservation. Our stories are our culture. Fiction writers are our record keepers, our mythologists. We want to show our future progeny that we were once here. As America becomes more non-white, the Filipino-American diaspora will have to claim our space in these future multicultural villages. Who and where are these storytellers now? For starters, here's a list from Spot Philippines.
Five, poetry, like pork adobo, is king. It's National Poetry Month, opportune time to get your first Filipino-American poetry collection. Here is a website feast of our own poets who are changing the face of American poetry: Aimee Nezhukumatathil, Joseph O. Legaspi, Sarah Gambito, Patrick Rosal, Jon Pineda, Luisa A. Igloria, Eileen Tabios, Barbara Jane Reyes, Sasha Pimentel, Luis H. Francia, Paolo Javier, Eugene Gloria, Nick Carbó, Jean Vengua, Vince Gotera, and Oliver de la Paz.
Literature is our archipelago of deeper meanings. It is pure, real. It is adobo for the soul. Kundiman for the heart. I dream of Filipino-American children growing up surrounded by many books, especially OUR books. I see a 10-year-old child reaching out to a shelf and pulling out Joseph O. Legaspi's Imago. Let his soul rise with the words and imagery from the poem, Imagined Love Poem to My Mother From My Father:
Didn't you hear the fish mouthing my words/ as you were salting it: Do unto me, the spy/ up on the thick fruit tree, as you have done/ unto the milkfish? One day I hope/ to recite for you these verses/ and in my voice you will hear,/ from across the oceans surrounding/ the archipelago, as if reverberated through/ the ages, the voice of our future son.
Your storyteller,
Portraits: The Filipino-American Writing Family
Portraits: The Filipino-American Writing Family (slideshow created by Bino A. Realuyo)

The Washington Post calls Regie Cabico the "fairy godmother of spoken word poetry." He is co-editor of Flicker and Spark: An International Anthology of Queer Spoken Word & Poetry. "For the last three years, I have been working with the D.C. Commission for the Arts on Poetry Out Loud, A National Poetry Recitation Competition. This year, I have worked primarily with McKinley Technological High School and Latin Public Charter School. My job is to help students find their unique interpretations of poetry selected by Poetry Out Loud. The competition goes from local high school, to the state level, and then to the national competition." Click here for more on Regie Cabico in Poets & Writers.

"I'm working on a screen project about New Orleans in 1850. It's a work largely about miscegenation, race-mixing. Miscegenation, literally and figuratively, is at the core of the tale of the Americas, and we in the US of A are in large denial about that fact. New Orleans is interesting because the French and American colonial styles are laid side by side at the time, and they show our ideas about race were very different: In the American psyche, race is an absolute, the French acknowledged mixed people, the Americans did not. NOLA was a shocking city for such a time; many rich white Creoles had two families, one with their white wife, and another with their free woman of color mistress. I think it's a fascinating hidden-in-plain sight allegory of our experience as Americans. I'm Filipino and Irish. The Philippines was also borne of two differing, Northern and Southern European colonials styles. Being mixed, being the product of interracial 'relations' is still taboo in many ways, and it's ridiculous." - Lara Stapleton Visit Lara Stapleton's website to read her essay on the topic. (Photo credit: Bino Realuyo)

"My books 'Matadora' and 'Delivered' are love letters to the Philippines, to Filipinos. Little rafts of text to spirit us closer toward our collective longing for home." - Sarah Gambito Visit Sarah Gambito's website. (Photo credit: Bino A. Realuyo)

(From Left to right): Patrick Rosal, Barbara Jane Reyes, Jon Pineda, and Oliver de la Paz. (Photo credit: Barbara Jane Reyes)

"I'm currently working on a series of poems that are inspired by the Theseus and the Minotaur myth, but are also about my son who was diagnosed with Asperger's syndrome. As I write, I'm attempting to discover what it may be like for my son as he engages the sensory world." - Oliver de la Paz Visit Oliver de la Paz's website. (Photo credit: Oliver de la Paz)

"I'm writing books to lend a voice to the chorus of those already chronicling the Fil-Am experience, and my hope is that someone/anyone, after reading one of my books, feels a connection to the content. As for my novel 'Apology,' I wanted to feature characters that are mestizo (in this case, twin siblings Tom and Teagan Serafino) and how this aspect of being 'half' then figures into their relationship with the world. It is very much a novel concerned with transitions, especially the blending of boundaries, literal and figurative." - Jon Pineda Visit Jon Pineda's website. (Photo credit: Oliver de la Paz)

"Charlson Ong once wrote, 'Often I find that those who complain loudest about the dearth of Philippine writing are those who hardly read any Philippine writing. The only thing I can ask of the public is to read, read, and read. Read our own authors before anyone else. And the only thing I can ask of my colleagues is to write, write and write. Write for our people before anyone else.' As a teacher of Filipino Literature to mostly Filipino American students, the most simple answer I have for why Filipinos in America should read Filipino American authored work is so that we stop feeling as though we are invisible or alone in America." - Barbara Jane Reyes Visit Barbara Jane Reyes' website. (Photo credit: Barbara Jane Reyes)

Filipino-American writers at the Brooklyn Book Festival, New York City. (Photo credit: Bino Realuyo)

"My current obsessions are Filipino monsters and cultural psyche, adobo and multimedia expressions, and 'umami' versus 'feral.' I am impatiently waiting to see where these obsessions will lead, but in the meantime I have sisig and my kaibigan nearby." - Hossanah Asuncion. Hossanah Asuncion is the author of "Fragments of Loss," winner of Poetry Society of America Chapbook Fellowship. Follow Hossanah Asuncion on twitter. Poet R.A. Villanueva is the founder/editor of Tongue. Visit R.A. Villanueva's website. (Photo credit: Asian American Writers Workshop)

"I am working on a novel about my father's journey from the Philippines to post-depression, pre-Second World War America to live the Dream." - Nita Noveno Nita is originally from Southeast Alaska and is the founder & co-host of Sunday Salon, a prose reading series, co-editor of an anthology-in-progress, Bitter Melon: A Literary Feast by Filipino Writers. (Photo credit: Bino Realuyo)

"I am completing a play on the Malay slave who had been bought by Fernando Magellan in 1511, at a slave market in Malacca, who thereafter served him until Magellan's death in 1521 in the pre-Hispanic Philippines. He is a figure that fascinates me greatly, for in many ways he was a precursor of the modern-day Filipino: an itinerant, of various loyalties, who returns home, wiser but also sadder, perpetually on the scene but always on the side and thus often overlooked by those who contemplate that historical portrait. Sound familiar? Exploring his character and position continues my intense curiosity in the odd corners of history, real, personal, and imagined, of which my Eye of the Fish: A Personal Archipelago, is one example." - Luis H. Francia (Photo credit: Luis H. Francia)

"Filipino Americans should read the works of Fil-Am writers not only to see themselves but to learn from what is written. We think we know each other, but we don't. Our people run the gamut of identities and lifestyles and characters. By knowing ourselves we are empowered, become more resilient, and feel less lonely." - Joseph O. Legaspi Read more poems from Joseph O. Legaspi in Fishhouse. (Photo credit: Bino Realuyo)

From Left to Right: Sabina Murray, author of "Tales of a New World," M. Evelina Galang, Gina Apostol, and Lara Stapleton. (Photo credit: Gina Apostol)

"Every time a surviving Filipina Comfort Woman shares her story of abduction and systematic sexual abuse, she relives it. And yet, to set the record straight, she tells her story. I have been fortunate to hear the stories directly from 15 women of Liga ng mga Lolang Pilipina (LILA Pilipina). This is Lola Benita Aliganza. Her story and the stories of other women inspire my novel Angel de la Luna and the 5th Glorious Mystery (Coffee House Press, November, 2013), and are the basis for Lolas' House: Women Living with War. We should read our stories so we can better know ourselves, so we can make new and informed choices -- and in my case I am thinking of choices when it comes to women and war." - M. Evelina Galang Visit M. Evelina Galang's website. (Photo credit: M. Evelina Galang)

"Visiting Ireland while writing a book on the Philippine revolution: it is very obvious when one confronts the land of James Joyce that a postcolonial voice haunts Irish literature, the same voice that haunts the Filipino seeking to understand the resonances of her multiple histories and tongues. Like mine, James Joyce's histories and tongues are multiple (Irish/Gaelic/English) -- and yet what I have come to know, in looking for James Joyce in Ireland, is that both for the Irish and for the Filipino, for instance, using English remains a powerful way of appropriating and challenging one's history. It was very clear with Joyce that English is not an acquiescence -- it is a weapon." - Gina Apostol Learn more about Gina Apostol's new novel, Gun Dealer's Daughter. (Photo credit: Ken Byrne)

"One of the constants of growing up in the suburbs and rural communities of the US was my mother telling me stories at bedtime about the gorgeous landscapes of Pangasinan. I savored words like sampaguita, Bolinao, Patar Beach. I often find the flora and fauna of the Philippines braiding through my writing at the most surprising times. This is an exciting time in Fil-Am poetry. When I write, I want to be surprised -- with the poem's music, images, and/or the physical look of it on the page. I don't ever want to be able to guess the next line or image, or know how the poem will end, and I want to also feel like I don't want the poem to end in the first place. I want to stay in that poem's world, like stepping into a landscape of one of those snow globes -- I want to be shaken up and even after all the shaking settles down, I want to look down at my feet and know my world is not the same." - Aimee Nezhukumatathil Visit Aimee Nezhukumatathil's website. (Photo credit: Aimee Nezhukumatathil)

"I was taught to read and feel simpatico with Hemingway, Fitzgerald, and Salinger--great American writers all. Today, however, I hold even more dear the writing of Carlos Bulosan and Jose Garcia Villa and Jessica Hagedorn -- and countless other under-read Filipino American writers and friends. As the Filipino proverb goes: 'If you do not know where you have come from, you do not know where you are going.' " - Ricco Siasoco Visit Ricco Siasoco's website (Photo credit: Ricco Siasoco)

"I became a poet because my dad, an ex-priest, didn't want me to be a musician. Now I write about being the son of immigrants, religion and disbelief, the politics of the dancefloor, the dual legacies of the Philippines and the U.S. -- each violent and beautiful. Not only do I love to hear when Filipinos read Filipino authors. I love to see Filipinos at readings and performances of those authors. I love that living connection." - Patrick Rosal Visit Patrick Rosal's website (Photo credit: Patrick Rosal)

"You should read books by Philippine authors because our stories are chaotic, funny, sad, contradictory, underdog, brutal, delicious, and beautiful. In short, very human, and isn't that what you want in your literature?" - Laurel Fantauzzo Laurel Fantauzzo is a nonfiction writer. She was born in Southern California, with stops in Brooklyn, Iowa City, and Quezon City along the way. She was a 2010 Astraea Lesbian Foundation Emerging Writer grantee, an Iowa Arts Fellow, and a 2011 Fulbright research scholar. Visit Laurel Fantauzzo's website. (Photo credit: Laurel Fantauzzo)

"For me, being a writer is outside of what I do to make money. Very few writers can make a living writing, including me. I don't think of it as a profession, but as an avocation. As a child, with my first book of Catholic prayers given to me by my grandmother on my first communion, I used to pray for my vocation. I had no idea what that word meant when I was 8 years old, but I prayed to find one anyways. I do feel writing is my vocation." - Grace Talusan Visit Grace Talusan's website. (Photo credit: Alonso Nichols)

"My childhood and growing up years were full of stories and encantos, rituals, the sense of mystery and lore that mark us indelibly for who we are. I write to connect with that: so I never forget where I come from, so I always feel part of a larger whole -- the ties of dara ken daga/blood and soil." - Luisa A. Igloria Visit Luisa A. Igloria's website. (Photo credit: Luisa A. Igloria)

"I've lived in the United States ever since I went there to go to graduate school. I've had to deal with two cultures ever since - Philippine culture as well as American culture. And perhaps I've had to deal with a third culture - Philippine American culture, because Filipinos in America have developed their own style or culture if you will. I don't know about balancing these cultures. I am who I am, and I explore topics that interest me. I know that history is interesting to me. I have explored Philippine as well as Philippine American history in my writings. I've written about Cebu, although I've turned it into a fictional place called Ubec." - Cecilia Manguerra Brainard. Read the full interview with Cecilia Manguerra Brainard by Luis Diores (Photo credit: Cecilia Brainard)

Jessica Hagedorn is the author of Toxicology. (Photo credit: Barbara Jane Reyes)

"Filipinos in America should read Fil-Am books for the same reason they should vote if they're U.S. citizens -- to show they exist as a community and to speak out on behalf of their community. For, count on it, a purchase of a book authored by a Fil-Am author is a voice for the community. Literarily, it can lead to more publishing opportunities. More publishing opportunities will increase the dissemination for stories about and voices for Filipino culture. Politically, the resulting visibility also can lead to attention to the community's overall (and not just literary) concerns (the history of Filipino WWII veterans' fight for deserved benefits is just one example of how politicians have been dismissive of our particular community). Speaking specifically now of poetry books authored by Fil-Am poets, last century I predicted that the 21st century will showcase the blossoming of Filipino English-language poetry and my prediction is coming true." - Eileen Tabios Read more about Eileen Tabios. . (Photo credit: Eileen Tabios)

"I'm developing a new novel about a Filipino boy with Hemophilia in the 1980s and a collection of short stories. I'm also starting work toward a new solo show inspired by Macho Dancer, a scandalous Filipino movie (for its time) that was directed by the late Lino Brocka. " - Noel Alumit Visit Noel Alumit's website. (Photo credit: Noel Alumit/Philip Harrison)

"As Filipino poets and writers, we're composing a living history which will become a communal memory for our culture. Our readers, conversing with us, can help us to write out that 'memory-making' closer to 'home.' " - Sasha Pimentel Visit Sasha Pimentel's websites. (Photo credit: Sasha Pimentel)

"Filipinos are often referred to as the 'invisible minority,' but young readers like these have the power to ensure that we continue to be seen and heard. Their support is vital to Filipino and Filipino-American literature." - Veronica Montes (Angelica's Daughters, Anvil, 2010,co-authored by Cecilia Brainard, Erma Cuizon, Susan Evangelista, Veronica Montes, and Nadine Sarreal.) Visit Veronica Montes' blog (Photo credit: Veronica Montes)

Filipino-American poets and fictionists after a community reading in Woodside, Queens, with iconic Filipino American writer Carlos Bulosan painting on the wall. (Photo credit: Bino Realuyo)

"I remember writing my first book in our Jersey City house, surrounded by constant noise and traffic and the lingering smell of Filipino food. My family always know once I have entered my zone; they walk past me as if I am not there anymore. Pages and pages later, I snap out of it and return to normalcy, as if nothing happened. It's been like that since I was young. Without my immediate support system -- my family -- I wouldn't be able to write at all. There has never been any expectation that I should be anything else other than what I have become. I always wished that the FIlipino-American communities all over the U.S. would see the value of our artists and writers the way my family do. I want them to read the beautiful and extraordinary things storytellers and poets imagine when we write. There's nothing like these created worlds." - Bino A. Realuyo Visit Bino A. Realuyo's website (Photo credit: Bino Realuyo)

"Filipinos in America and where ever they are are should read Filipino books for the simple reason that their souls will not be allowed to enter heaven if they can not answer three questions about Filipino literature when St. Peter stops them at the bamboo gates. Namber wan: Who is the main character in Bienvenido N. Santos' novel, I Left My Heart in Bicolandia? Namber too: In Gina Apostol's remarkable novel The Gun Dealer's Daughter the main conflict is between the drug dealer or the weapons dealer? Namber tree: Which Filipino poet said: 'After digesting all these boring white writers, I have come to realize that America is in my fart.' " - Nick Carbo Visit Nick Carbo's blog. (Photo credit: Nick Carbo)

"Filipinos should support their kababayan writers by buying their books because books are symbols of knowledge even if they go unread and just attract dust and silverfish. Besides, Filipino/American writers need royalties more than pugilists, Broadway belters, and Steve Perry-look-alikes. With support from the Fil/Am community, Filipino/American writers can finally afford to add pork-n-beans to their tuyo-with-rice diet." - R. Zamora Linmark More on R. Zamora Linmark. (Photo credit: R. Zamora Linmark/David Blackmore)

Ninotchka Rosca is the author of Twice Blessed. (Photo credit: Barbara Jane Reyes)

(Photo credit: Bino Realuyo)

Thank you very much for supporting Filipino-American writers.
Follow Bino A. Realuyo on Twitter: www.twitter.com/BinoARealuyo