Even though electronic devices have only recently been approved for use under 10,000 feet, there's never been a restriction on passengers using them once they've gotten "a mile high" and that means, they've always been permitted to take photos once airborne.
You might be thinking: "Where could they possibly take photos on an airplane that would lead to a trend?" The lavatory.
The airplane's restroom seems to fascinate people. It's size probably has a lot to do with it. Because of space constraints the restrooms on-board are a lot smaller than those found in some New York City apartments, and that may be the reason why some passengers want to document their journey to the back of the plane, for all of their friends on social media to see. I mean, why else would you? It's not like they haven't seen one before. Do they normally post photos and videos from the bathroom in their home?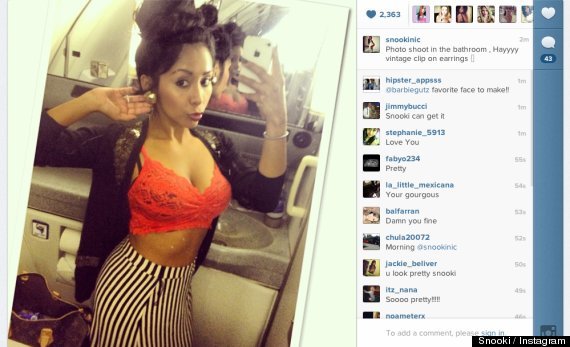 A quick search on Instagram will show you the thousands of photos taken from inside the make shift "photo-booth." And yes, even celebrities are getting in on the fun. Back in June, Snooki posted a glam shot showing off her vintage earrings, but calling it a "photo shoot in the bathroom," and in August, Pacers center Roy Hibbert posted a photo showing just how cramped the restrooms can be for someone as tall as a Basketball player.
But there are some things that just don't belong on one's social media stream, and that includes things that would be "streaming" in the bathroom, along with photos of the illusive, infamous and dirty "mile high club."
It's been talked about since the birth of aviation, the ability to "hookup" at 35,000 feet, and joining the "club" of those daring enough to try to do it without getting caught. But, now with in-flight Wi-Fi, you can follow along as it happens, since photos can be instantly uploaded to the web.
On Christmas Day, Instagram user Justin Ross Lee did exactly that. Now, since the photo in question isn't very graphic, it can be argued that the photo is staged. In fact, SavvyStews.com reports that other passengers on board claim that the passenger, Justin Ross Lee, in the photo, was wearing a blue shirt and not a pink one; but still, two passengers went through the trouble to sneak into a bathroom, stage and take this photo, and shared it with their followers.
In the new era of "selfies" and "usies" with social media documenting our every move, I propose (and proper "Jetiquette" would suggest) keeping cameras outside of the airplane lavatory.
There are just some things (and places!) we don't need to see on social media.