Who doesn't love the idea of a brand-spanking-new kitchen filled with gleaming appliances, flawless cabinets, and pristine countertops? Kitchen remodeling tops homeowner renovation wish lists -- and for good reason. Not only do newer kitchens make daily living more comfortable, but they increase the resale value of your home. Unfortunately, a full remodel rings up at a premium. Luckily, budget-friendly DIYers can shave substantial dollars off their kitchen renovations and get a new look at a fraction of the cost. Here's a handful of creative ideas for your next project.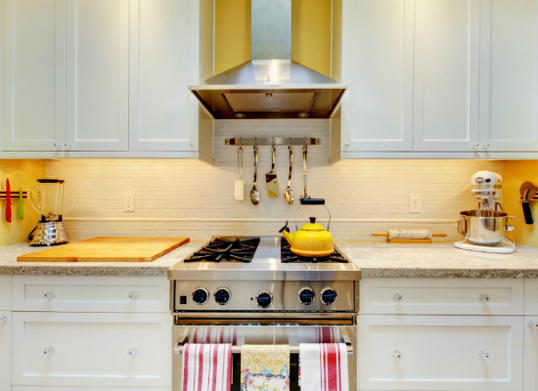 A Pretty Face
Replacing the kitchen cabinets undoubtedly transforms a kitchen--but it's one of the most costly elements of a renovation. Instead of replacing your cabinets, give them a facelift. Remove the doors, then strip and refinish or repaint them. If you favor an even more dramatic change, get rid of the cabinet doors entirely to create open shelving. Then line the back with decorative wallpaper to put your dinnerware on display.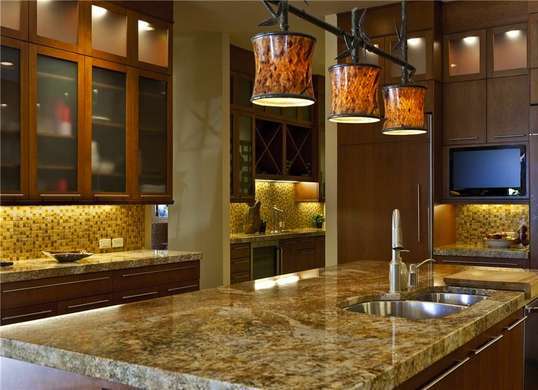 Light Bright
Old light fixtures can make even the best kitchen look dated. But switching them out is easy--and can change the entire look of the room. Pick up some stylish pendant lamps to install over a kitchen island or grab some task lighting to fit under your cabinets. No need to shell out hundreds of dollars; a simple self-stick light can go a long way to improving the functionality and feel of a kitchen.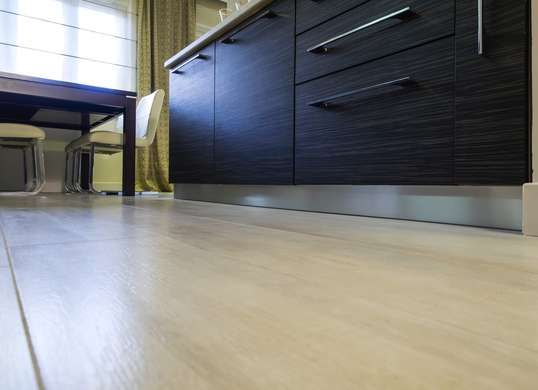 Fashion Under Foot
If your hardwood kitchen floors have seen better days, you can give them a second life by refinishing them. Renting a sander and purchasing a stain is a great alternative to putting in a new floor. But if refinishing isn't an option, consider an affordable flooring material like laminate, vinyl, or engineered hardwood. Or, if you're feeling adventurous, try peel and stick tiles or even paint to change the look of your floors without a new install.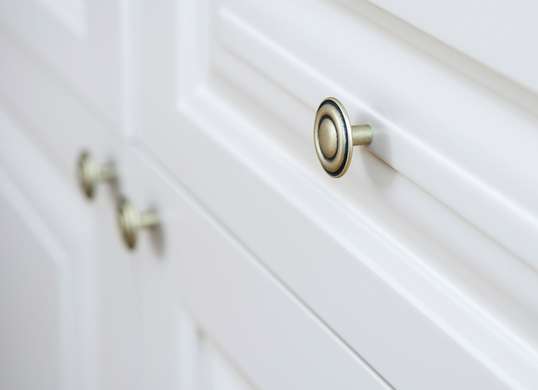 Accent The Positive
It's all the in the details. Drawer pulls, handles, faucets, and towel racks might seem like small potatoes, but they help contribute to a kitchen's ambiance and function. You can walk into any home improvement store for a variety of options, or try your luck at a local thrift store or Habitat for Humanity ReStore to find reasonably priced fixtures and hardware.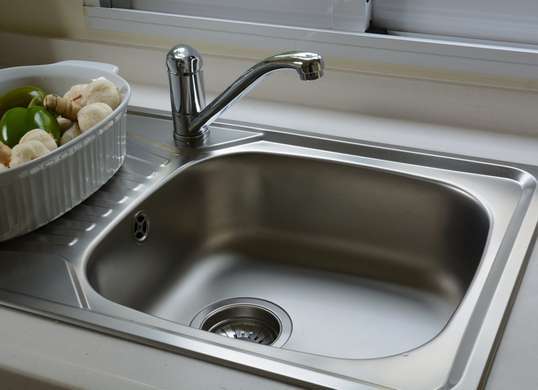 Sink Hole
An old, chipped, or stained sink can make the entire kitchen seem dated and dirty. Luckily, with the right tools changing out the sink is a quick fix. You can find stainless steel or acrylic models for less than $100; or splurge for a porcelain sink for under $500. You may even be surprised by how easy it is to install! Many sinks simply "drop in" to an existing countertop, making this a great project for even the beginner DIYer.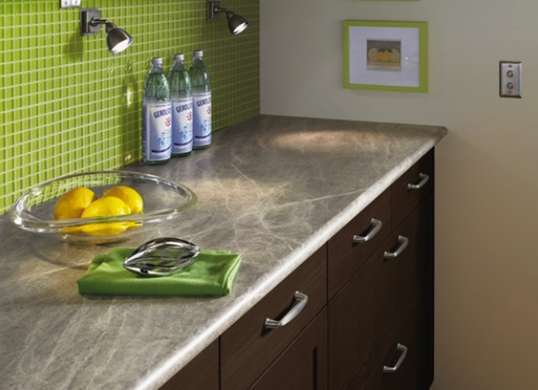 Counter Culture
Changing out the counters can make a kitchen nearly unrecognizable--but that dramatic reveal comes at a price. You can cheat your way to better countertops by painting tile with a special kit and enamel paint, or invest a little more time and energy by creating your own concrete counters. If you'd rather buy than DIY, consider laminates; they're one of the least expensive options and come in an eye-popping array of colors.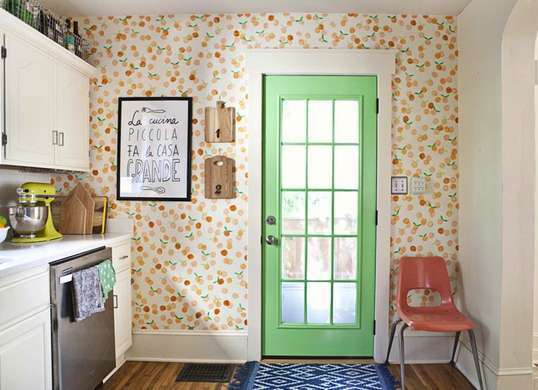 Art For Art's Sake
Freshen your kitchen with some cheap and easy art pieces. Try framing seed packets, vintage kitchen towels, or your child's artwork to add personality. Or hang everyday items as art, like decorative cutting boards and vintage utensils.
For more from BobVila.com:
SUBSCRIBE AND FOLLOW
Get top stories and blog posts emailed to me each day. Newsletters may offer personalized content or advertisements.
Learn more