Often, a hefty price tag is what keeps us away from our organization potential. The image of an organized closet feels luxe, often custom-built. But with a little ingenuity, the solution to every messy corner in your life is only a dollar-store run away! And we mean every corner. From bathroom to bookshelf, a fix can cost you as little as $1. Click through these inspiring organizational ideas to help you get started on your own shopping list.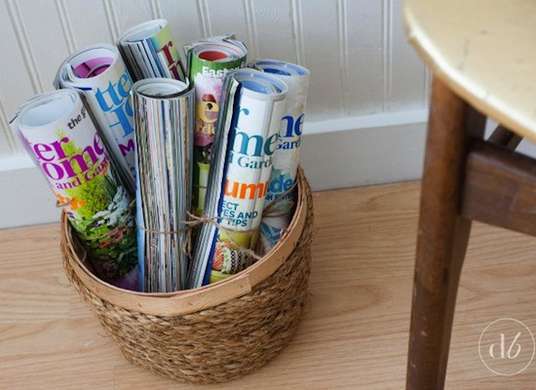 An ordinary apple basket goes from humdrum to Pottery-Barn-cute with a coat of gold metallic spray paint, sisal rope and hot glue. After you paint, wrap your sisal around, securing with dots of glue as you go. Now use it to store anything -- from fresh towels to old magazines, as Dwell Beautiful has here.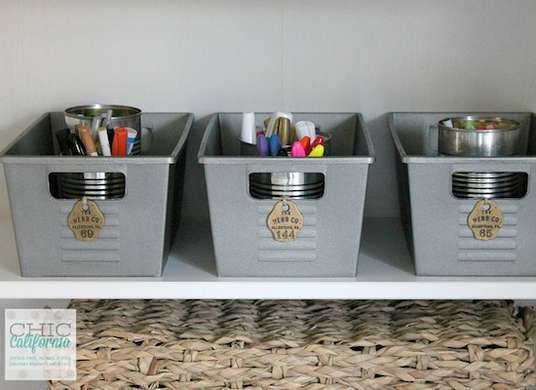 Would you ever guess that these "vintage" locker bins started out as neon green plastic tubs? But with a little Rust-Oleum spray paint (in Flat Antique Nickel), they look utterly transformed. For an extra special touch, Chic California added these tags (which she sells at her store) by poking a hole in the plastic.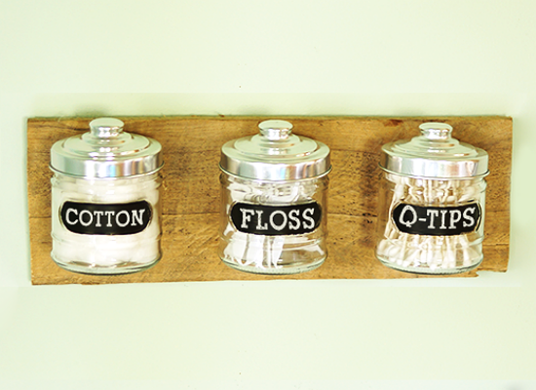 Without bathroom organizers that work for you, it's only a matter of time before clutter and chaos take over. To make this simple and cheap solution from Saved by Love Creations, you'll only need three glass dollar store jars, scrap wood, a strong adhesive, and a few basic tools.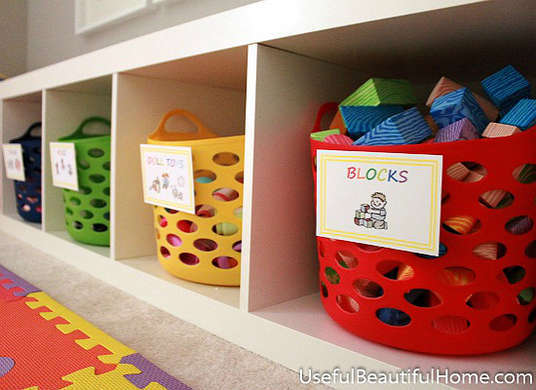 Kids can add a lot of love to a family, but they add clutter too. For easier cleanup, head to the dollar store and pick up colorful baskets. Then adorn with custom labels like these from Useful Beautiful Home to give their favorite toys and games a home.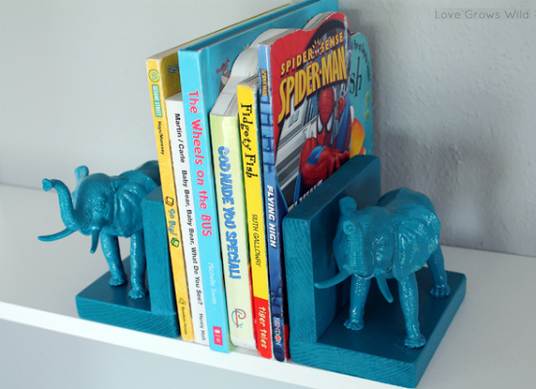 A Novel Idea for Book Storage
Stop overcrowding your bookshelves and break up your library using fun and bright bookends. Love Grows Wild replicated the style of trendy bookends using just a couple of plastic animals from the dollar store, scrap wood, and a unifying paint color.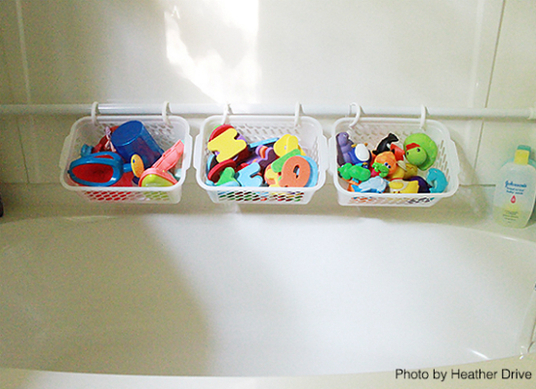 Sort out the kiddie toys after tub time by dropping them into dollar-store baskets suspended over the side of the tub. The trick to keeping these horizontally hung? Blogger Heather Drive slipped them onto an extendable shower curtain rod lowered to arm's reach!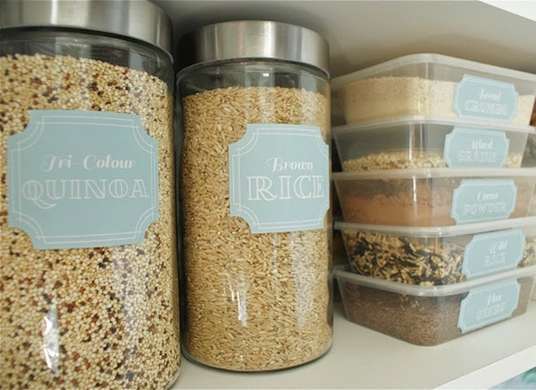 For the storage of dry goods, easy-open glass or plastic containers eliminate the visual clutter that mismatched packaging would otherwise create. Great -- so what's the problem? Well, to accommodate your various spices, rices, and grains, you'd likely need dozens of kitchen storage accessories, and at most stores, these essentials don't come cheap. Take a cue from The Social Home and shop your local dollar store for a bargain!
For more on home improvement:
SUBSCRIBE AND FOLLOW
Get top stories and blog posts emailed to me each day. Newsletters may offer personalized content or advertisements.
Learn more