Last week I released a blog article and an infographic to stimulate discussion on innovation in the banking and financial services sector. It received a lot of comments and discussions on Twitter and blogs, some taking exception at my supposed "left-wing" political leanings based on the fact that I published the article here on The Huffington Post. The blog was in no way a definitive statement on the issue of innovation in financial services, but was more focused on asking the right initial questions about the state of play. However, given the amount of discussion, I'm going to put forward a more detailed opinion based on some simple analysis.
I think we all agree that the innovation of organizations like Goldman Sachs, Lehman Brothers and others around CDOs had a devastating effect on the economy over all. Today, the hot industry innovations are focused on things like dark pools and low latency trading.
Product and trading innovation has had a secondary and tertiary negative effect for institutions, which are the further commoditization of financial products and the lowering of margin on products generally. HSBC has over 50,000 products available to private investors today, and yet in a declining market with an average fund charging 1.2-1.6% in management fees, margin can often be negative. Competitiveness on products like savings plans, personal loans and mortgages mean real margins are often 25 basis points or less. While inevitable that such attempts at product innovation will continue, when the height of innovation is products that only theoretical physicist and mathematicians can understand and margins are shrinking, I believe that banks are missing the point.
Call me an idealist, but I believe innovation should produce profitability and revenue by improving the suitability of product, flow of process, capability of the organization to meet its core customer's needs, and overall efficiency of the business to generate return for shareholders -- rather than focus on internal proprietary trading as the core mechanism for profitability. It is reasonable, then, to expect that financial institutions should use innovation to better understand their customers, and better execute their delivery of products and services to those customers -- because, after all, customers are the primary driver of revenue and costs, which determine product. This is where I have an issue.
According to the FDIC, at the end of 2009 there were 6,839 active commercial banks registered in the United States with some 83,000 branches. (FDIC defines this as national banks, state-chartered commercial banks, loan and trust companies, stock savings banks, private banks, and industrial banks holding a banking license.) My friend Christophe Langlois who runs the most comprehensive social media register and tracking service for financial institutions (see Visible-Banking) indicates that there are 624 Twitter accounts supported by U.S. banks, but companies like Citibank and WellsFargo, for example, have in some cases 19-20 accounts of their own. Wikipedia lists 375 retail banks active in the U.S., but this list is far from complete. Given that the FDIC lists 702 banks as problem banks for 2010 at risk of failure -- then the reality is that the list of banks, credit unions and lenders dealing day-to-day with customers is in the thousands.
The fact is that in reality less than half of the largest retail banks in the U.S. have any presence on social media, and the number of those that are actively utilizing social media is a fraction of that. In fact, if you take into account YouTube, Facebook, blogs and other social media metrics, the average is appallingly small. Of the FDIC registered banks, the actual percentage is 3.3%.
Less than 3% of leading U.S. banks have an iPhone banking app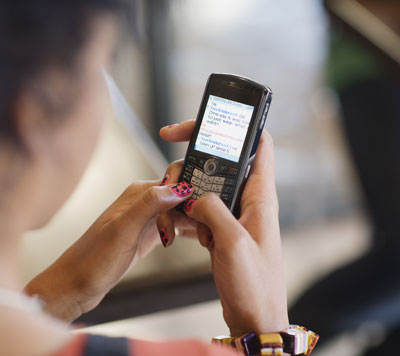 For mobile internet banking, it is far worse. The iPhone has dominated global smart-phone sales over the last 3 years. In 2009, iPhone made up 72% of smart-phone sales in Japan, but less than 1% of banks in the U.S. have an iPhone app - best case of the largest banks, the percentages is closer to 10%. The excuse for this lag in innovation is undoubtedly that 2009 was a tough year to invest in technology. The problem is that banks should have already committed to this in 2007, when the iPhone was released, not be thinking about potentially launching in 2010/2011, five years after the customer has already adopted the technology. Given the expectations are for close to a billion mobile banking users by 2015, there are just no excuses for such a lag.
Customers are innovating far faster than banks in the use of these platforms. Facebook took just 9 months to reach its first 100 million customers. Most banks still don't have any presence on social media. While banks complain about compliance and security, customers are participating in the mobile and social revolution without them -- putting at risk their total brand, and real customer engagement opportunities.
Banks are simply out of touch. They are moving too slow. The only way to address is this is a complete re-engineering of the way banks engage, support and reach customers -- unhinging traditional distribution models, rethinking third-party relationships and a new era of openness. The chances of this happening are slim to zero. So I see this decade as the decade where third-parties, telecoms operators, device manufacturers, tech start-ups and others start to take ownership of bank customers, and banks are simply left processing the back-end transactions and product manufacturing. Profit will shift from banks to other more innovative organizations like Apple, peer-to-peer innovators and those who excel at the customer experience. It will be a tectonic shift.
So, to be unambiguous -- banks are just too slow at innovating the customer experience.

SUBSCRIBE TO & FOLLOW THE MORNING EMAIL
The Morning Email helps you start your workday with everything you need to know: breaking news, entertainment and a dash of fun. Learn more