Friday is the opening of the Where the Wild Things Are movie. And coinciding with this was a moving and very true and honest portrait of Maurice Sendak on HBO last night. You can surely catch it again before it finally disappears. It is the real thing about the real man behind the magical books. Go to the HBO website linked to above and find a time. Its a must see.
We watched it Thursday evening alternately with laughter and tears. Maurice has been an important part of my life for the last 29 years and we do not see enough of him. But we spoke this morning and I will try to get to see him before the end of the year.
He was in Chicago with Chicago Opera Theater, of course, for Brundibar in 2003.
But we go back long before that. His Love for Three Oranges production was one of the early successes of my time as General Administrator of Glyndebourne in the 1980s. Subsequently the final version of Oliver Knussen's Wild Things was produced at Glyndebourne -- directed, as Oranges had been, by Frank Corsaro. We commissioned Knussen's opera Higglety Pigglety Pop! to go in a double bill with Wild Things, and his magical production with Frank of Ravel's L'heure espagnole and L'enfant et les sortileges in 1987 completed his work there. This was not nothing -- Bernard Haitink conducted Oranges, Simon Rattle conducted the Ravel.
They were wonderful years. COT did the Brundibar in 2003 in a double bill with Martinu's Comedy on the Bridge with translations of both operas by Tony Kushner (photos below). But in fact Maurice had worked with COT before I arrived here -- there were performances of Wild Things by COT at the Auditorium Theater in 1988. Small world. Short life ...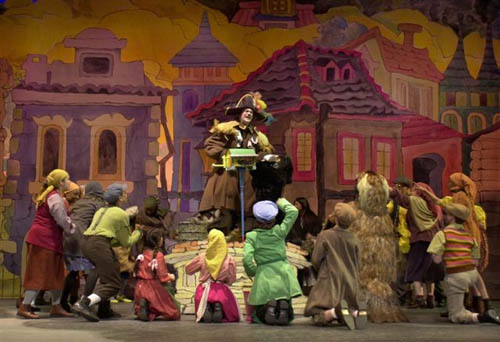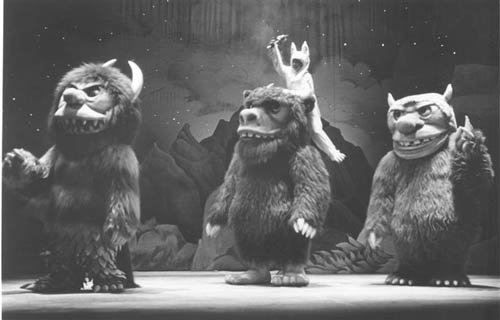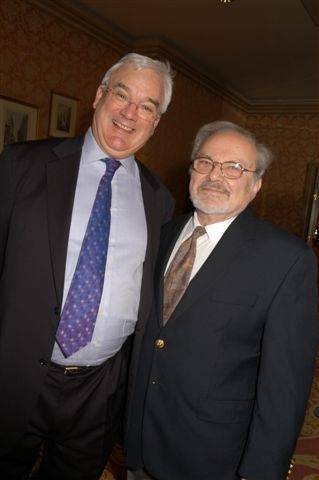 SUBSCRIBE AND FOLLOW
Get top stories and blog posts emailed to me each day. Newsletters may offer personalized content or advertisements.
Learn more