The sun is really shining on Paris Fashion Week -- perfect weather for the 2012 spring/summer collection.
In fact, Chloé had the brilliant idea of taking the roof off their catwalk -- in the middle of the Tuileries Garden - to let a breeze waft in. Apparently, people had fainted at Lanvin. Oops.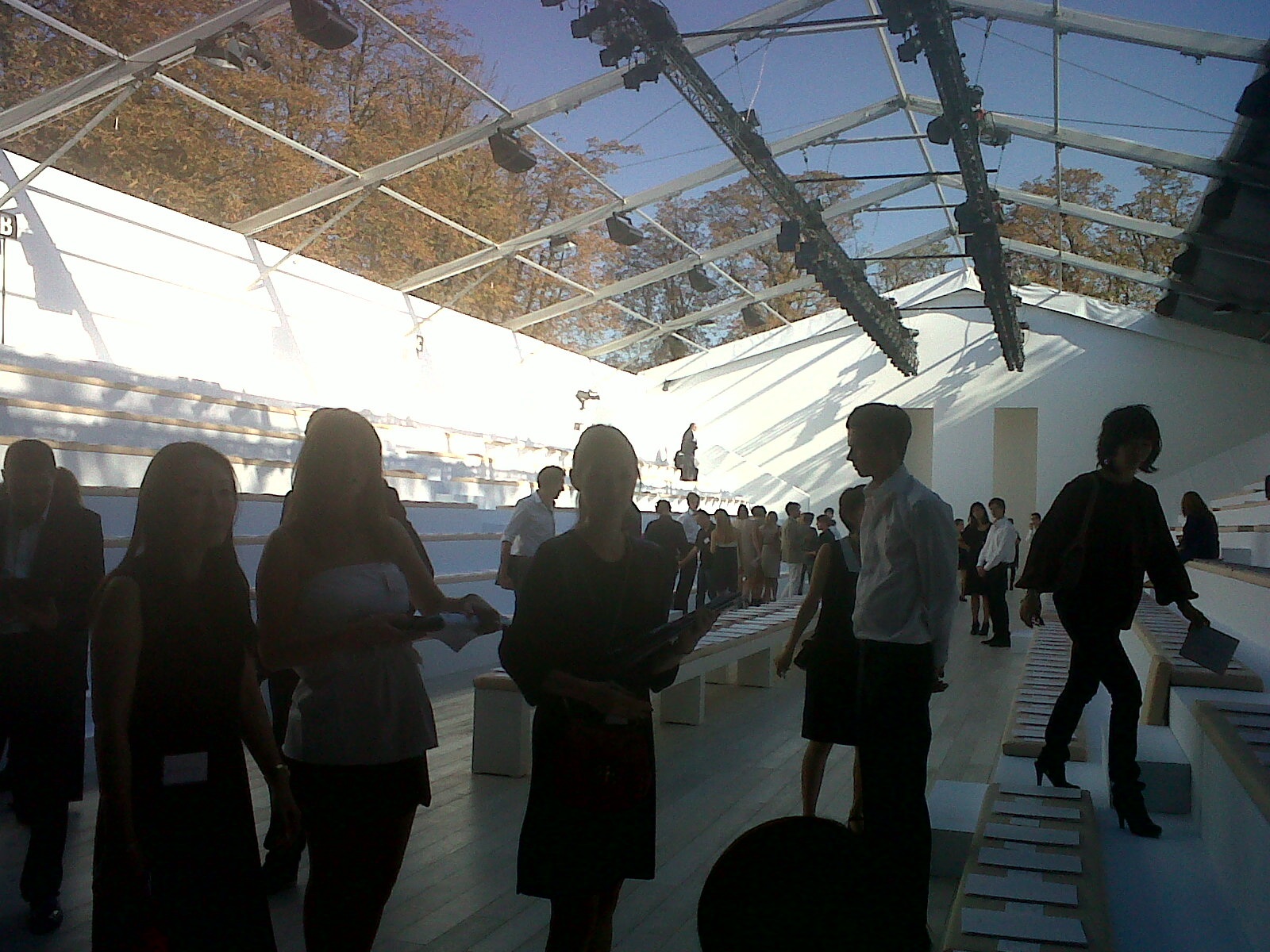 Chloé is now under the reign of the former creative director of Pringle, a BritChick herself. It was her first show and it was simply brilliant. Elegantly rock, funkily graceful. There were tittle shorts, float-y tops and cool green backless dresses -- real woman's clothes. There were no ridiculous chainmail shirts or extraordinarily high platforms. These were dresses for weddings, work and hot dates. For life. The clothes that allow you to be you.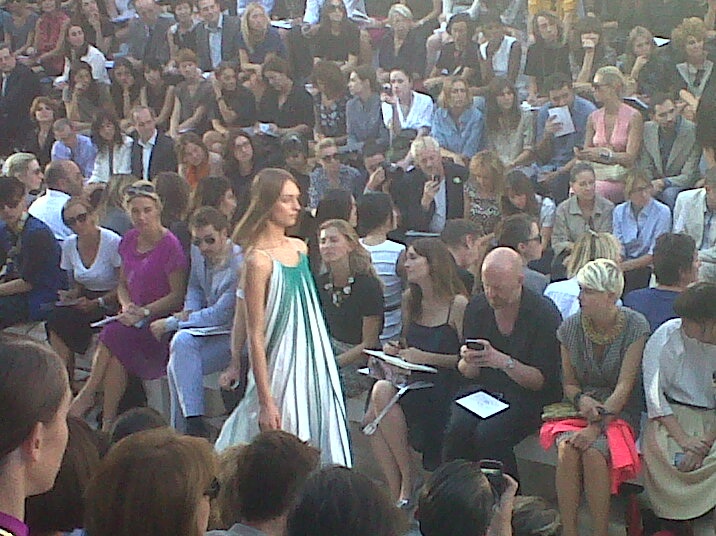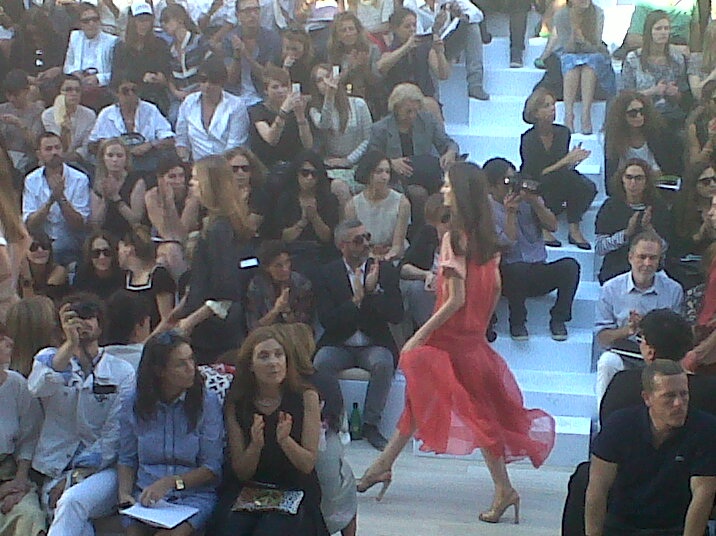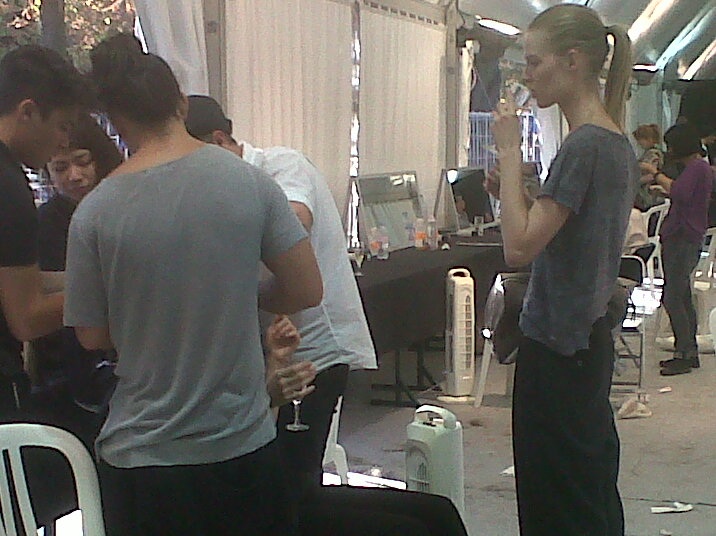 In fact, the British lass is so switched on that she agreed to do a one-on-one interview with bloggers before other media. Big tick. When asked about what had inspired her collection, she replied, "People like you." Bloggers, festival girls and beach chicks -- that's the Chloé girl.
Interestingly, the full Vogue crowd, including Anna Wintour, Grace Coddington and the NYC team, were there in force full. They had clearly cottoned onto her creativity.
My favorite moment was backstage while waiting for the interview. I watched models turn back into real girls and sip champers. However, the poor hairdressers still had a job to unpick all the hair extensions.
Next up was Vanessa Bruno at the grandiose Palais de Chaillot, overlooking the Eiffel Tower. An über dark, cool clubby atmosphere filled the huge museum space. Free Perrier cooled us down while Biotherm perfume made us all feel like VIPs. In fact, the dark lighting made blondes look distinctly like Vanessa Paradis and brunettes like Anne Hathaway. Ok, maybe if you squinted.
Bruno's show was a great tribute to flower power and Liberty prints layered with sheer tops. There were shift dresses twinned with simple silver sandals. And my all-time favorite item of the week was a rose print cropped jacket. There was a touch of metallic - an 'in' thing for next season but it wasn't too bling-y The music was funky, the girls looked bubbly and the clothes made you want to smile.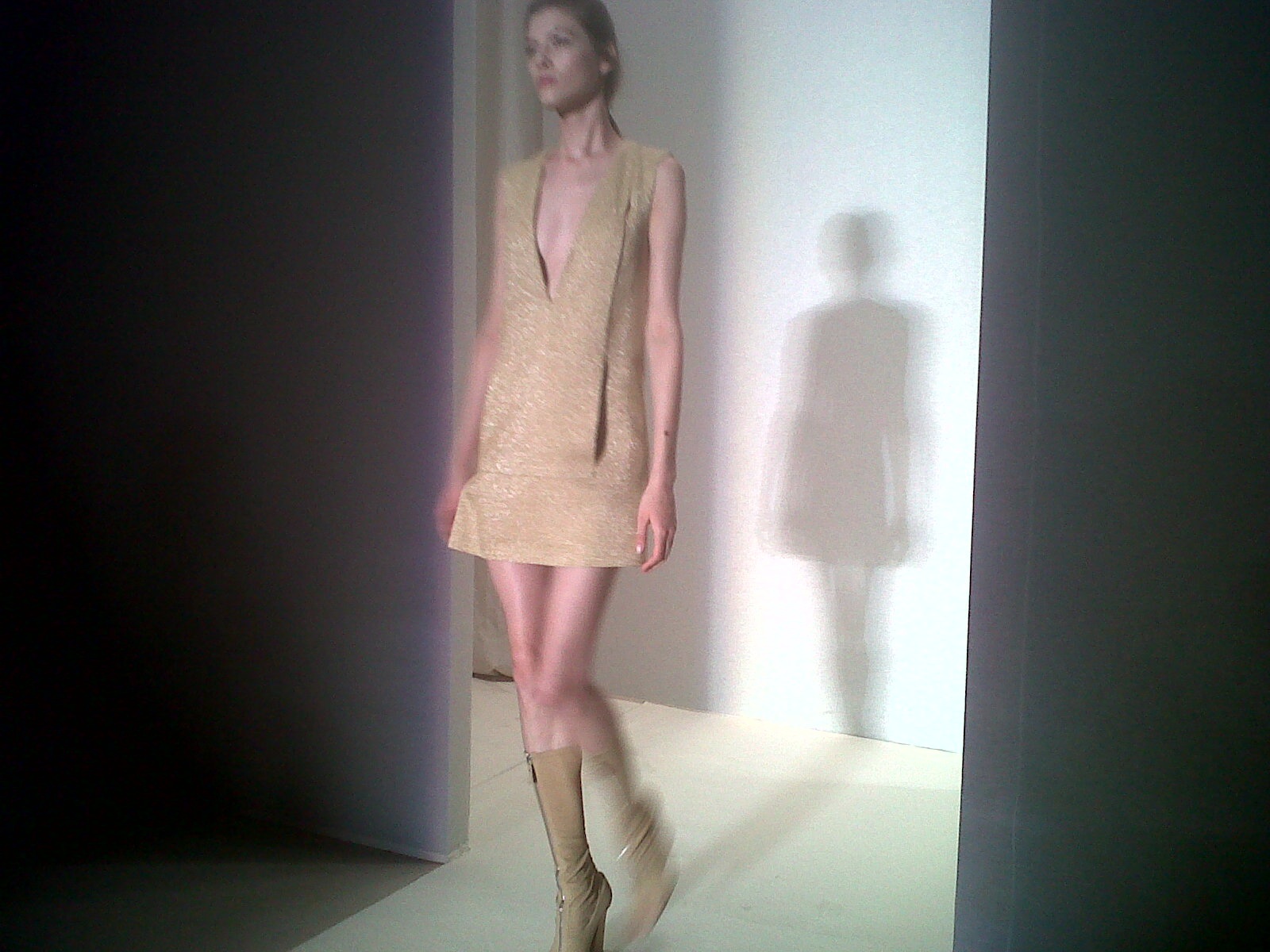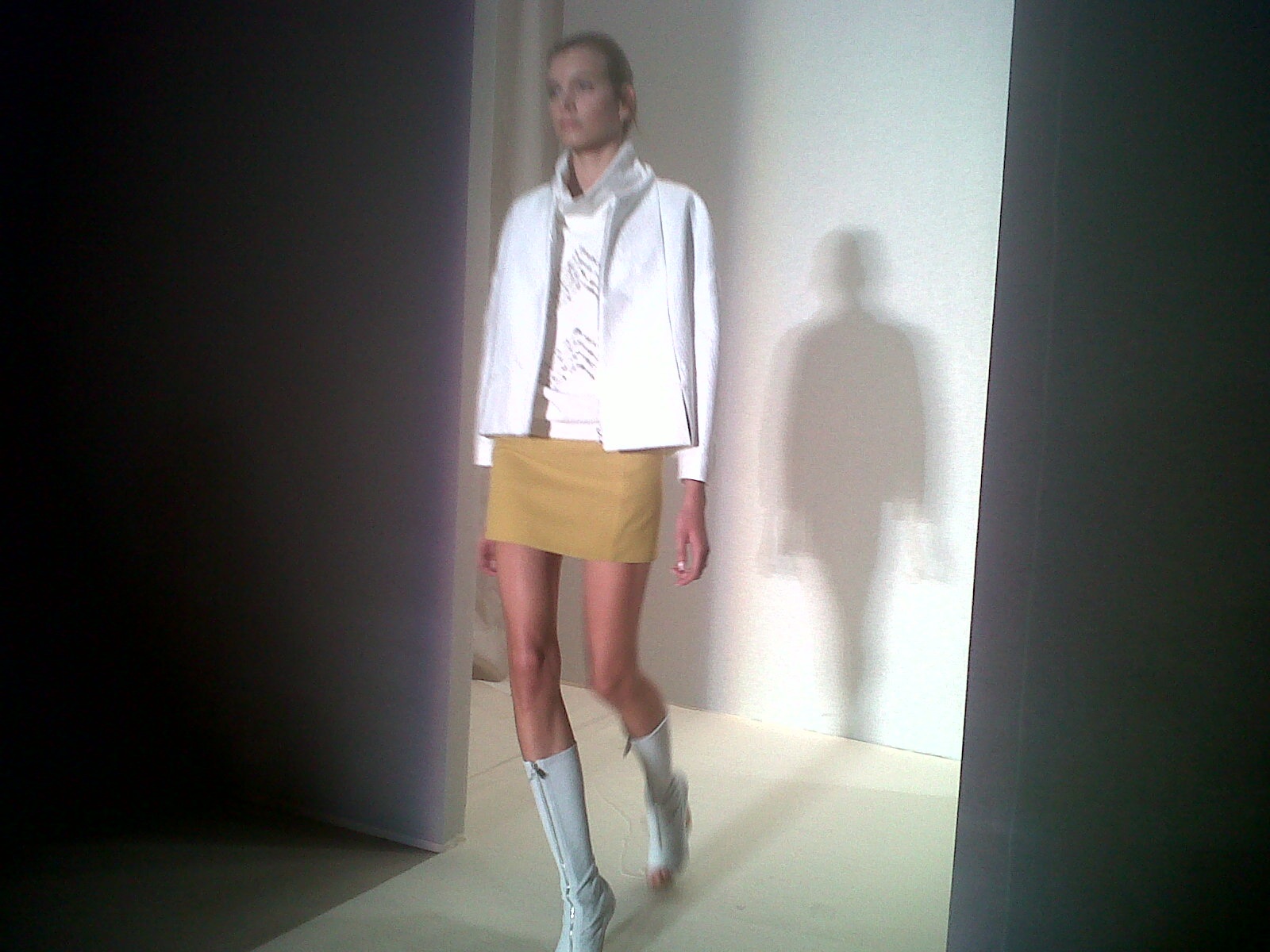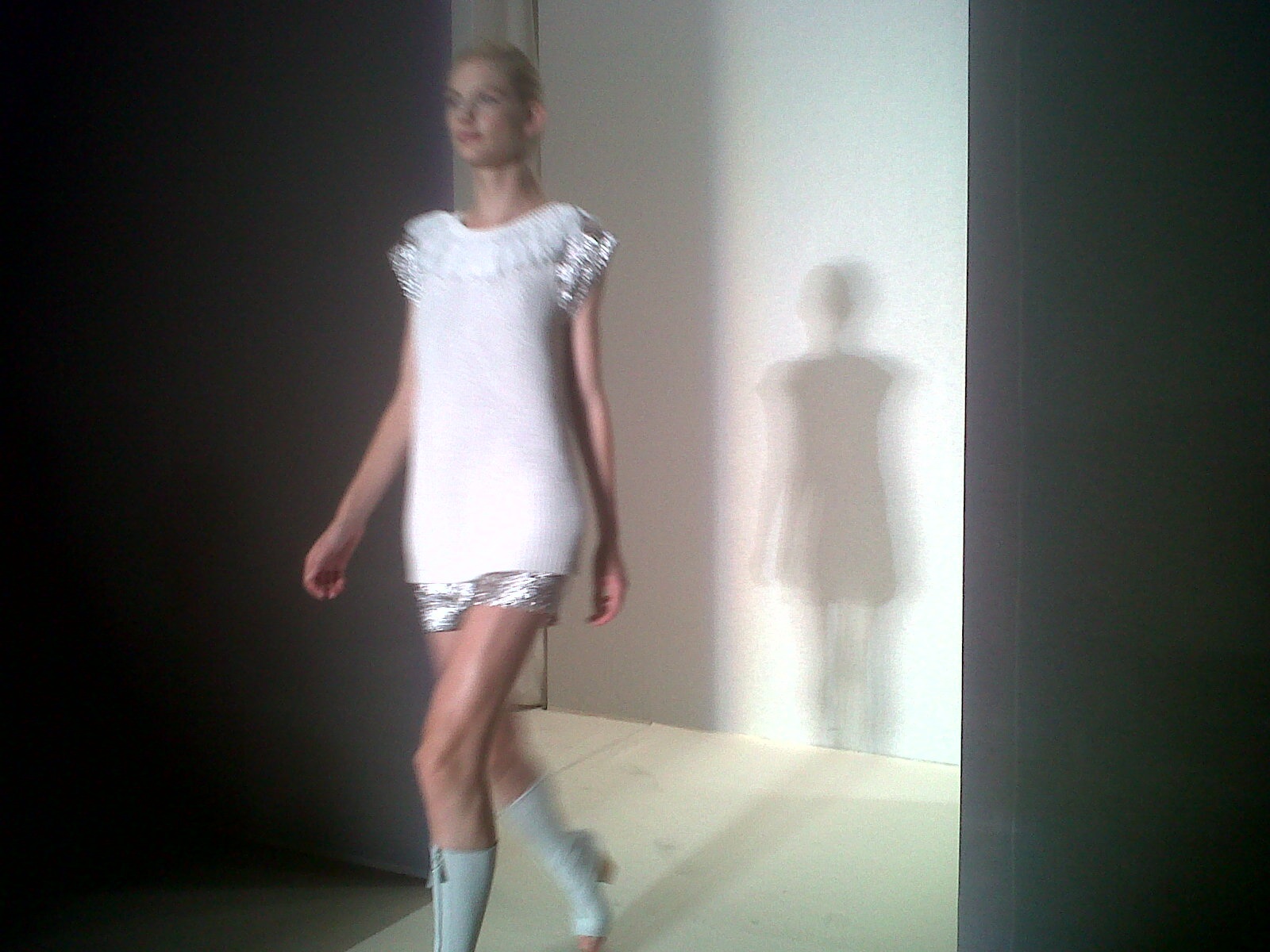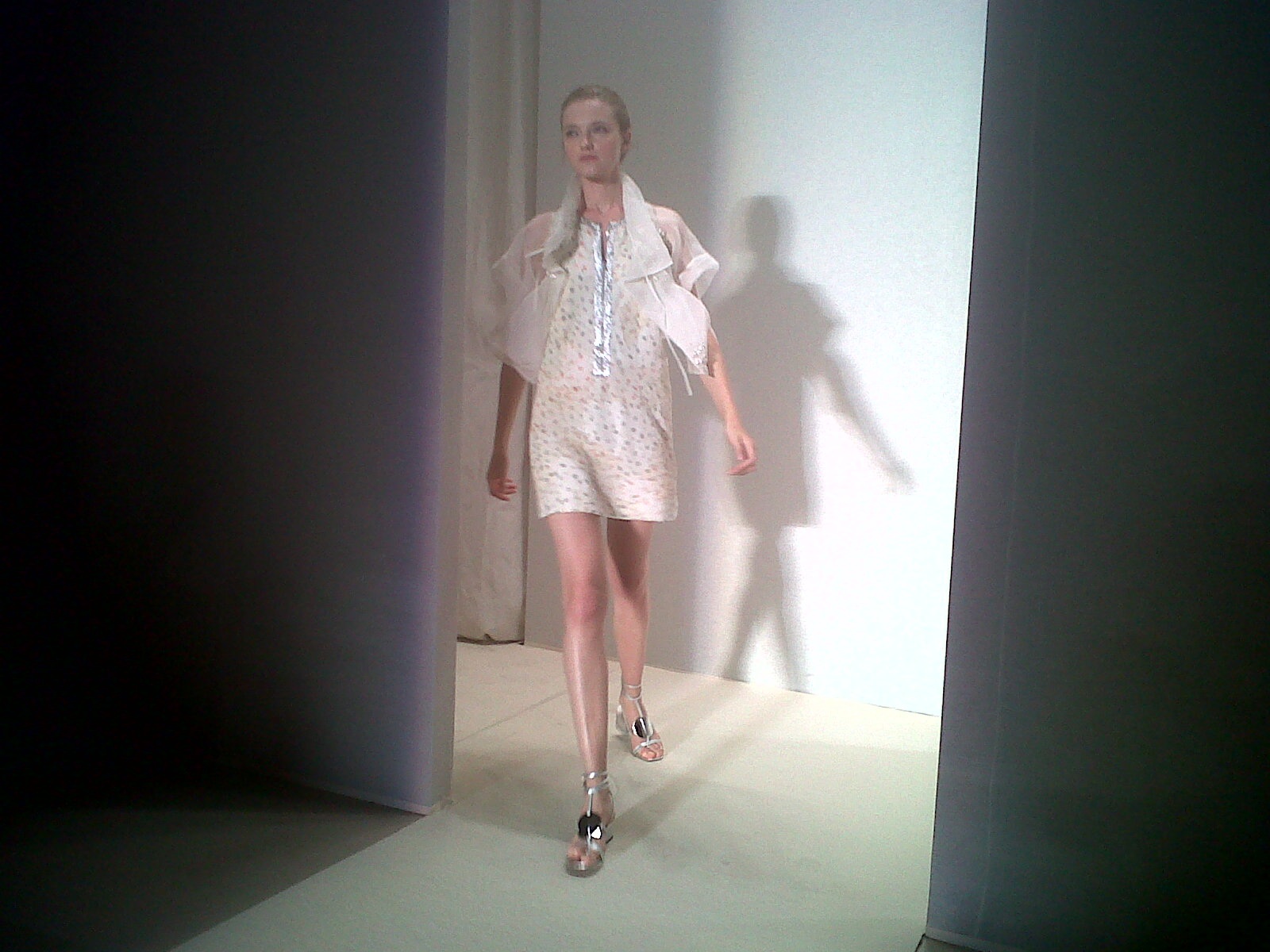 Other hot tips of the day were Jessica Biel at the Giambattista Valli show while Jared Leto, Salma Hayek and Alexa Chung were at Yves Saint Laurent -- another closed affair and a no-no for digital. What is it with these old-fashioned fashion houses?
Fortunately tomorrow's Chanel show is old embracing the new. Britchick is going to be No. 5. I simply cannot wait.

SUBSCRIBE TO & FOLLOW LIFESTYLE
We're basically your best friend… with better taste. Learn more