There are few words to describe the Chanel show today...it was beyond anything I had seen or experienced.
It took place in the Grand Palais in one of the most beautiful buildings in Paris, and Lagerfeld and his team turned it into a white ocean floor - or to me, a child at heart, a winter wonderland.
White shimmery powder under our feet, oceanic sculptures, crystal baubles gave the space an otherworldly feel. Nothing you had ever seen. This was before we saw any clothes.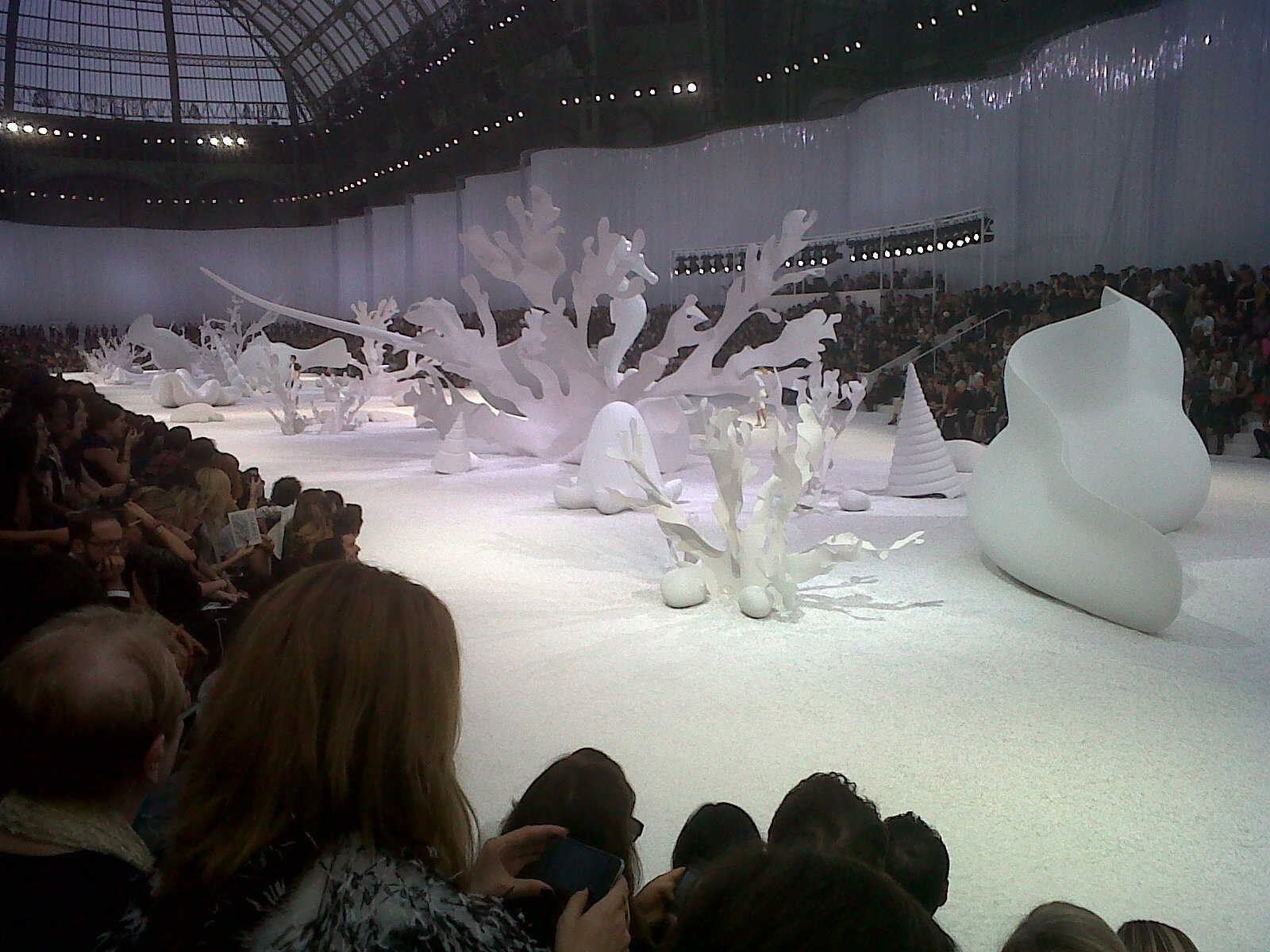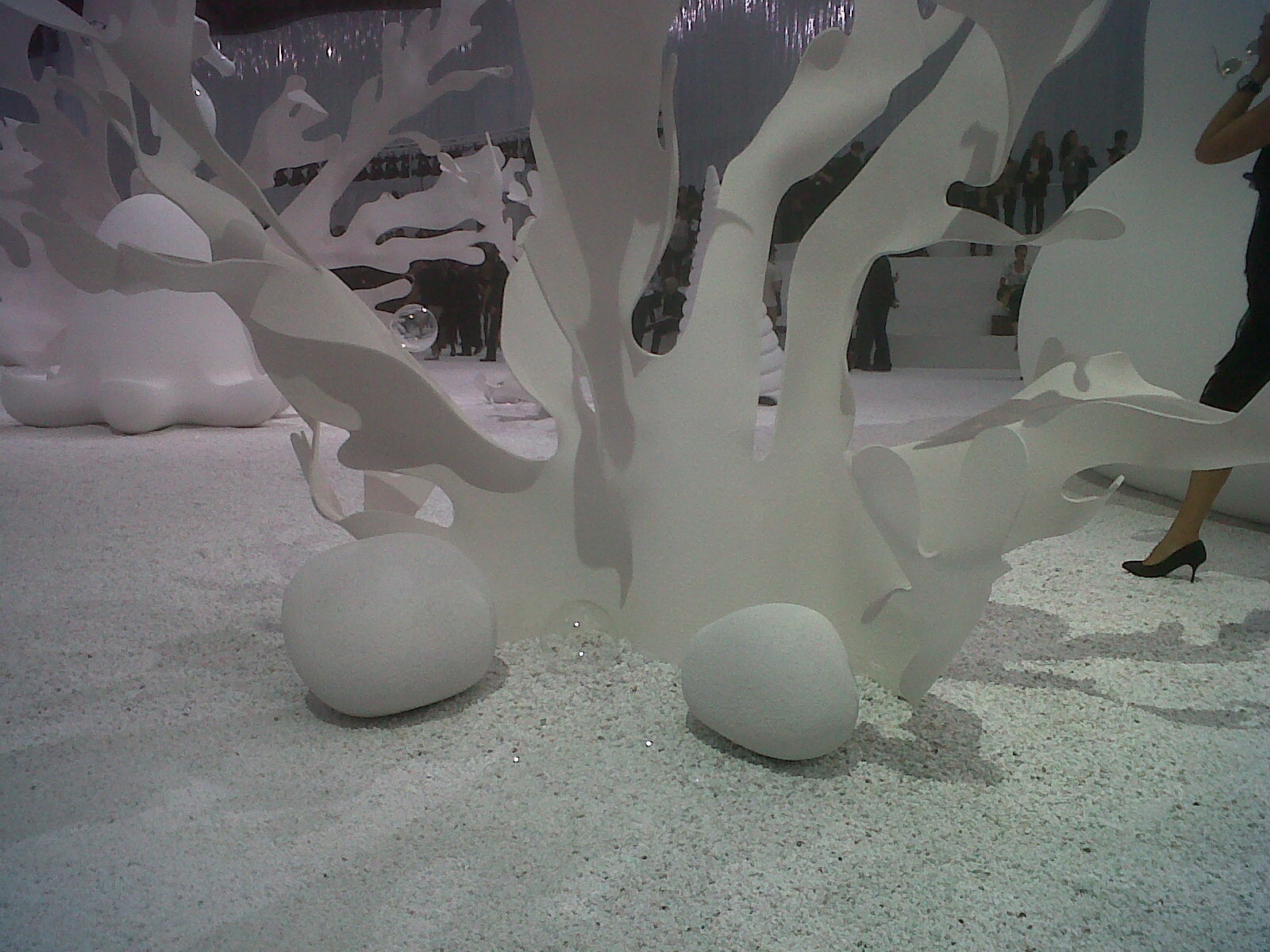 Everyone who was anyone was there. All the Chanel models, such as the hottie from Marseilles 'Baptiste,' were presenting the brand. Uma Thurman, Clemence Poesy, Ines de la Fressange, Alexa Chung and Miranda Kerr.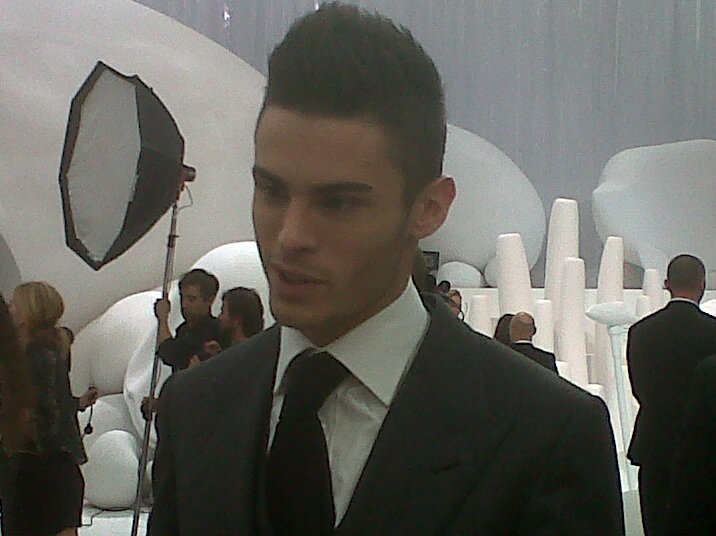 It actually felt like a royal wedding as harp music played whilst we seated ourselves. It was touching to see that we had all paid tribute to Chanel in our own personal way - a little Camelia brooch, strings of pearls or the whole hog in a Coco style suit. Luckily I wore my fave white shaggy waistcoat (looks like a sheep) from Agnes B and a Petit Bateau LBD so blended in with the whiter than white surroundings.
The show was in a class of its own. Music was a fusion of electro and classical. As for the Collection it was an ode to Coco and Lagerfeld. Very few French fashion houses - if any - have modernised themselves whilst retaining their essence. Chanel's collection was a marriage of old and new. Pearls were everywhere. Not just string necklaces. Pearl tattoos around ears, down their backs, on noses. White, pinks, creams fluttered around the room - in every form. 50s flapper dresses, feathered frilly skirts, Victoriana bikinis and fairy frocks. Yummy mummies had been encouraged to bring their cool kids - daughters in miniature mini skirts and boots.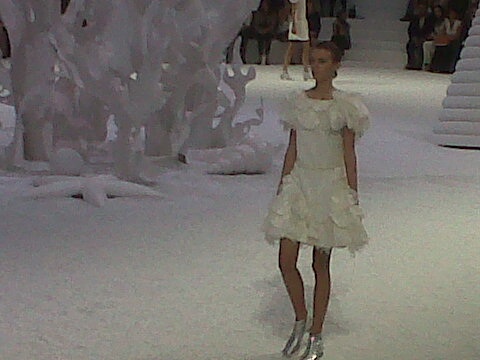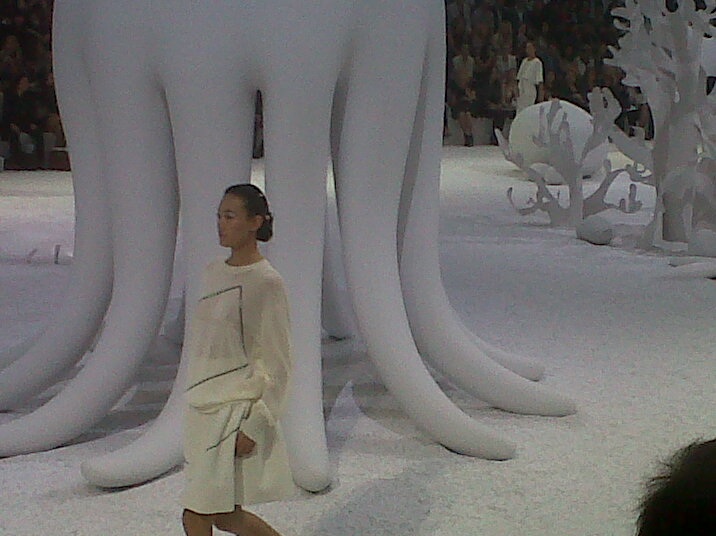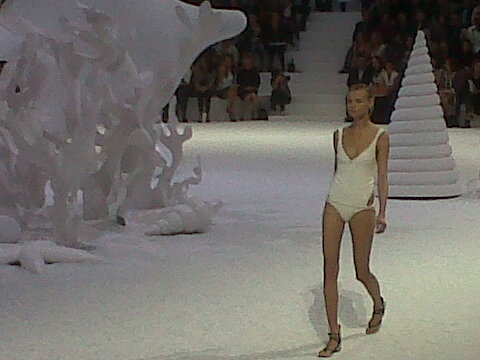 This was the last day of Fashion Week. Sniffffff. It was a a real trip and a privilege - I saw everything from the Avatar models of Westwood to the bling-bling of Balmain.
Before I sign off I thought I'd leave you with some hot tips from BritChick
- be you first, fashion second (Chloe designer)
- strawberry shortcake prints are in, again (yay)
- pearls don't have to be worn round the neck--try up your neck, around your ear, on your nose
- if you're a rapper, watch out if you venture into fashion, especially on French soil - I'd stick to rapping
- Karl Lagerfeld shows are the ultimate fashion experience
- don't ever try and compete with models at runways, you'll always lose
- celeb turnout does not mean the clothes will be any good
- dare to be different, Vivienne Westwood does and her collection was more different than all the rest
Until next PFW....to be continued...
This Blogger's Books and Other Items from...
SUBSCRIBE AND FOLLOW
Get top stories and blog posts emailed to me each day. Newsletters may offer personalized content or advertisements.
Learn more