Today saw the release of HOME, a new film by acclaimed filmmakers Yann Arthus-Bertrand and Luc Besson. What makes this event exceptional is that it is the first film to be released simultaneously in the cinema, on TV, on DVD and via the Internet across the globe. This evening even saw a free screening at the Eiffel Tower, in Central Park and Trafalgar Square.
Shot in 54 countries, Home takes us on an journey all around the planet, to contemplate and understand how humanity has upset the balance of the planet, established by nearly four billion years of evolution.
View the May 5th press release:
View the trailer:
If you would like to watch the 90 minute documentary for free online you can see it here until June 14th. Watch it in HD for truly beautiful footage.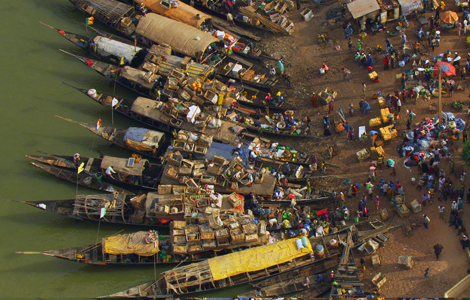 FOLLOW HUFFPOST