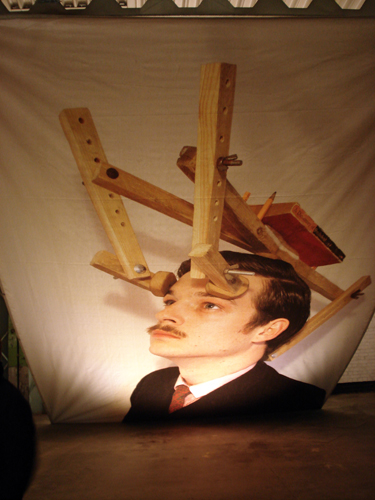 Angus Braithwaite,The Moment of Conception, JTG Gallery 2010
The Frieze Art festival in London this year opened a window not only onto contemporary art from around world, but also onto the economic climate of the arts market and artists' response to major budget cuts in funding. Over the week, as I attended various events, and spoke with artists and saw the threads connecting their works, one question emerged clearly in my mind: where does art fit into our current culture of recession, dichotomy and class?
One piece in particular strongly articulated questions and subjectivity relating to this topic. Cartier award winner Simon Fujiwara's work Frozen stopped people literally in their tracks who walked into the temporary Frieze Festival gallery in Regents Park. A litany of glass panels on the floor of the tent displayed dug outs in the earth, housed a treasure of artifacts and tools laid out to resemble an architectural dig. These glass floor panels and archeological 'sites' appeared intermittently in the walkways between the labyrinth of galleries. The installation also had a performance element to it: mock archeologists in the center of the festival space "excavating" and documenting on a drafting table, drowned in measurements and relics illustrated the "authenticity" of the dig. The meta-comentary of this installation was genius, as Frozen delicately poised so many layers of meaning amidst the highbrow art, (soon to be artifacts) filling every corner of the Frieze tent. As Simon Fujiwara states, "I am working with these modes of presentation for Frozen, but since the city is complete fiction, I can use them to tell my own history - in this case a story about the origins of this ancient desire to collect and find value in art, which is something I wonder about myself when I'm making work... From the outset, I wanted this ancient civilization to raise questions about today's culture... The starting point for my work is that all art is autobiographical - that whatever an artist exhibits will be read against their life story, against the clues revealed by their name, their date of birth, their origins. This is the condition of art: it's about people, it's about the imagination of the individual and it's about life. That's why we love it."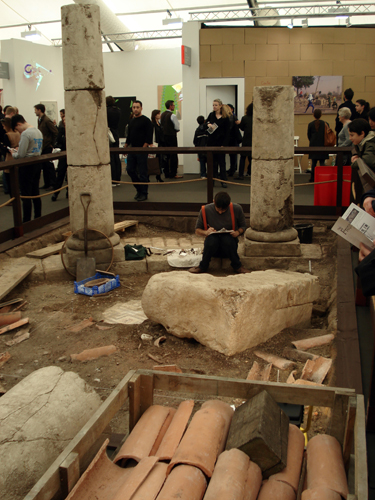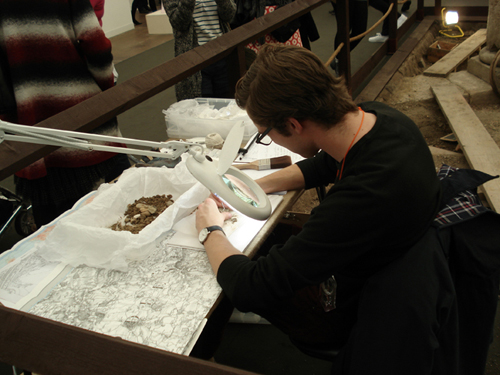 Frozen, installation/performance, Simon Fujiwara 2010.
A dominant aesthetic seen throughout the galleries at Frieze was a kind a conceptual throwback in the style of Arte Povera. Arte Povera was introduced in Italy during the period of upheaval in the 1960s, promoting the notion of a revolutionary art, free of convention, the power of structure, and the market place. Media and constructions that used recycled or low-cost materials in the celebration and expression of simplicity rather then ornate refinement and extreme detail stood out in numbers at the exhibition. (see pics at end of article)

My intention coming to London was to also attend Moniker, the street art festival in East London which runs as a counterpoint to Frieze. This festival was created to showcase galleries and artists aligned with the Street Art movement.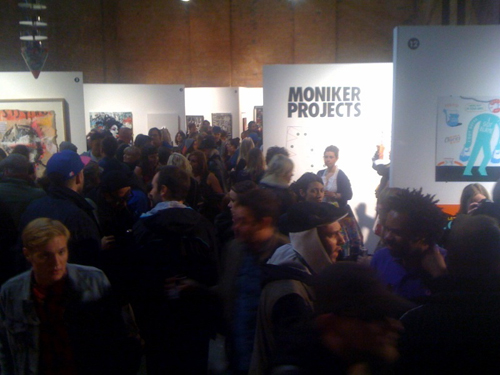 In the non-curated forum of the city streets, artists work embodies impermanence, rebelliousness, messaging, street codes and other subjects that have given rise to Street Art's acclaim. The exterior walls displayed the full expression of this movement, notably spray-painted mural size pieces, but only a selected number of better-known participants in the festival were invited to show work due to the limitation of wall space. Inside, the relatively small brick building art was sectioned by galleries, (mostly work on canvas), hanging from white partition walls, and stocked throughout Moniker's space. In this environment and scale, many artists lost impact when confined creating wall-size art, devoid of the context of their work in public urban space, which frames their legacies, influence and historical relevance. But this foray into the festival/gallery world -- as documented by the Moniker festival -- is a product of our economic climate. Many of these pieces seemed to be tokens of larger outside work, a notable manifestation of the element of commodity and exchange that is an awkward evolution resulting from the climate of our current art culture. Without any additional funding sources to support artists who shape our cultural aesthetic, history and cityscapes, some fiscal exchange needs to take place, and one resolution has become the creation of wall-sized art for collectors and people to purchase. Having said this, some street art did and does translate onto canvas, retaining the lines, intentions and articulation that the artists developed within the urban landscape.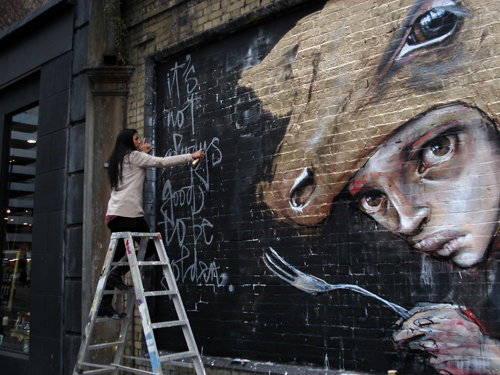 Moniker Art Fair, Herakut 2010.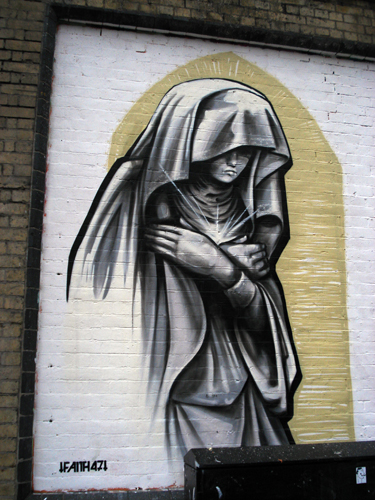 Moniker Art Fair, Faith47 2010.
Once revealed, the symbiosis of art and economy was visible everywhere throughout London's landscape. My friend Chino Soria, an Argentine sculptor and installation artist, introduced me to the extremely vibrant alternative art scene where experimentation and reflection, instead of commodification, are reflected in the collections of numerous non-profit institutions, galleries, and art collectives (see links below). At a banquet table in the JTG Gallery top floor of the space, artists, intellectuals, art professors and writers discussed a host of topics relating to budget cuts, while a large exhibition filled the basement, ground and adjacent rooms on the second floor.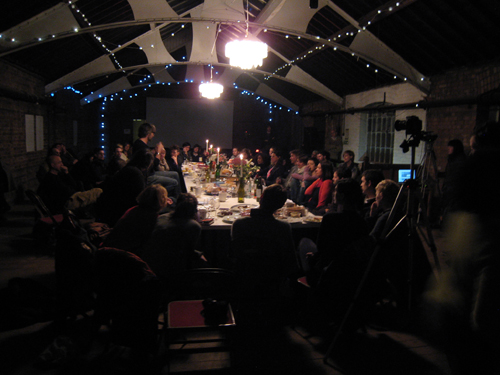 JTG is not a traditional gallery space, but is best described as an artist occupation of a 25,000 square foot space in the East End awaiting finance for its planning permission for conversion to luxury flats (sound familiar?). The event, entitled Recessional Aesthetics, was a durational, discursive event produced, staged, and facilitated by the context of the space and the conditions of our present moment. The event's preface stated that the intent was to create a day that "will act as a durational discursive event, a coming together of individuals as a part of a collectivity operating in the threshold of the public and the private, an image, a staging and an active discussion." From the event's literature:
We are witnessing different strategies of mobilization across the breadth of cultural production and we know that the arts are not alone, the public sector as a whole is to be cut and as such we all have different questions and pressures we are asking of ourselves on fundamental levels.
.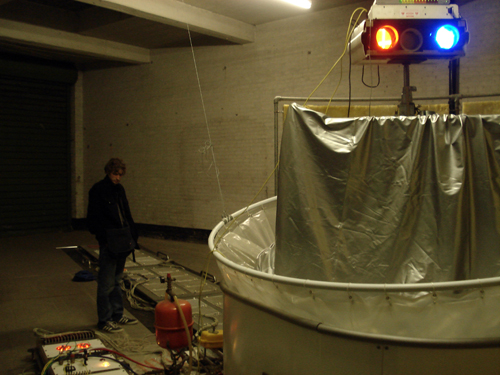 Lee Holden, JTG Gallery, 2010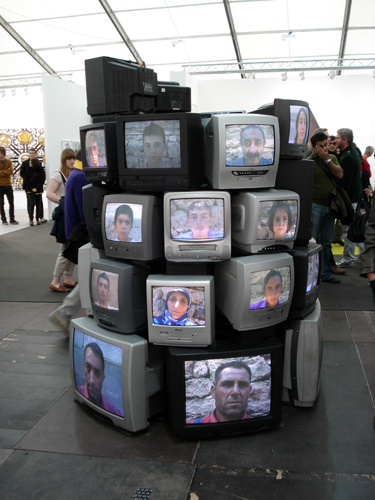 Frieze, Kutlug Ataman 2010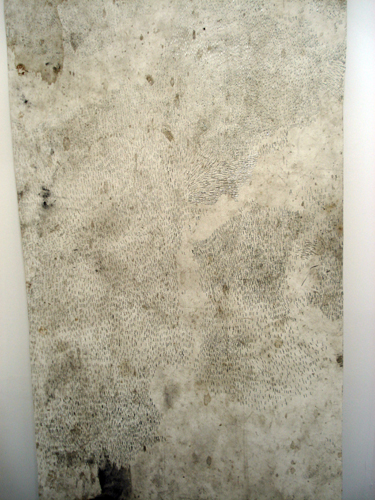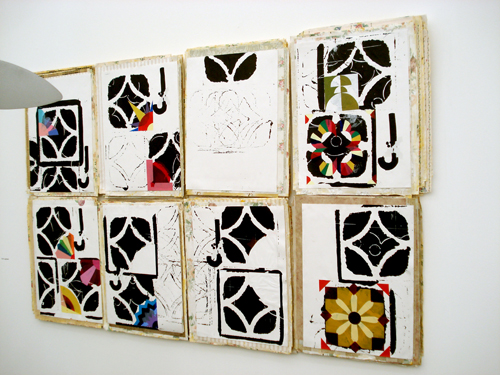 Frieze, Lisa Lapinski 2010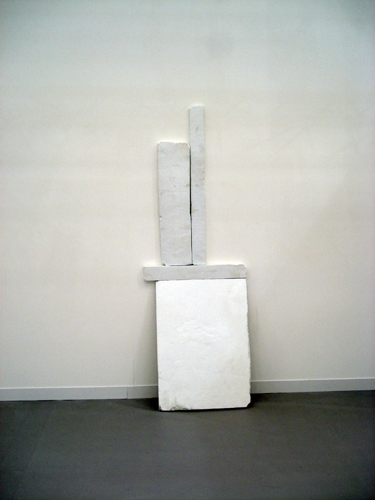 Frieze, Ugo Rondinone 2010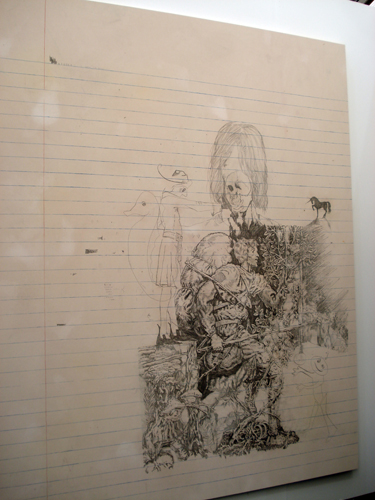 Frieze, Freidrich Kunath 2010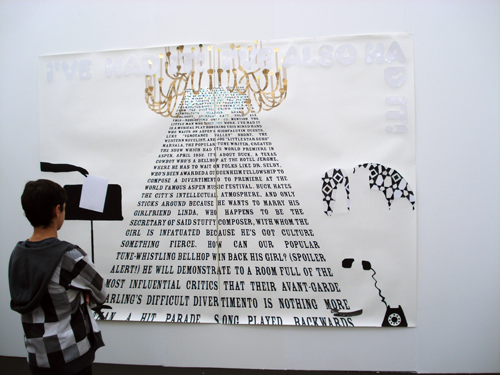 Frieze, Frances Stark 2010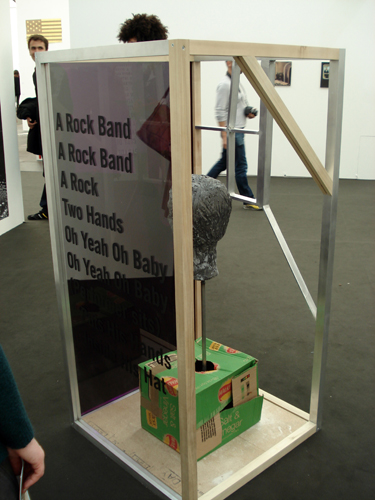 Frieze, Mateo Tannant 2010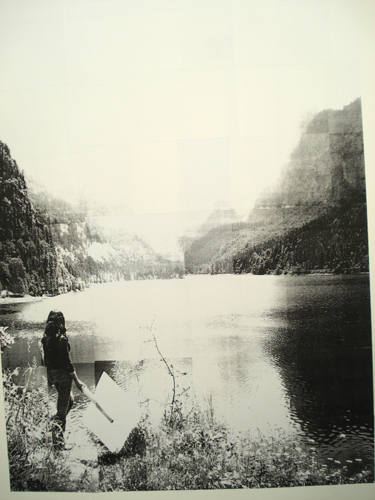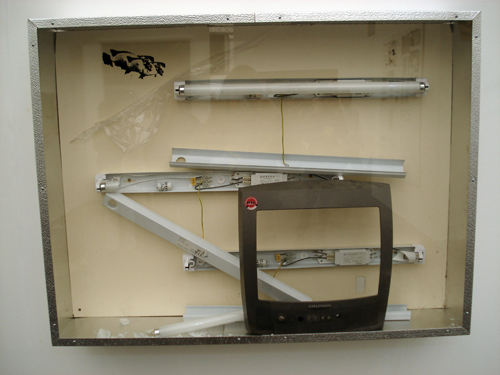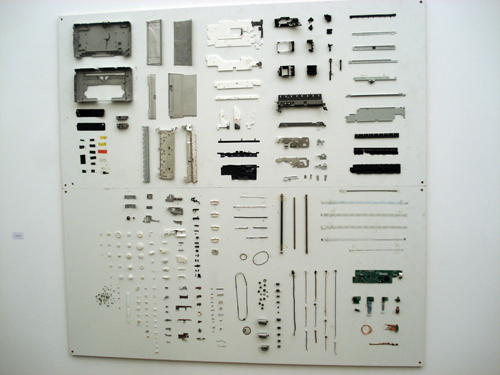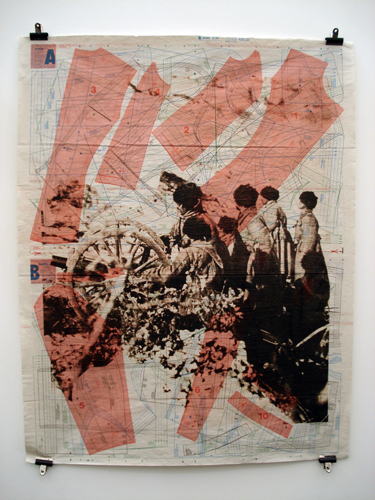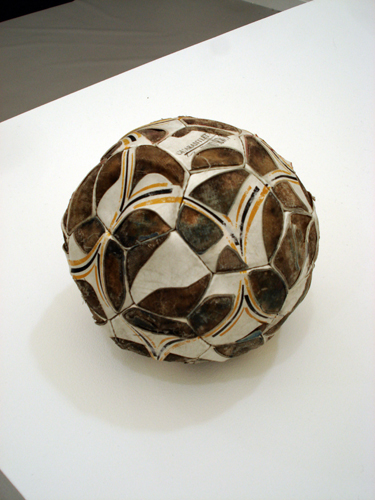 Frieze, Gabriel Orozco 2010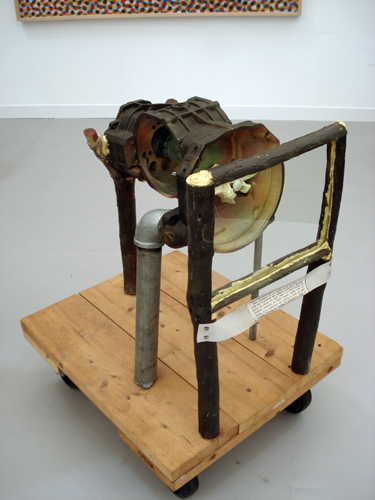 Frieze, Abraham Cruzvillegas 2010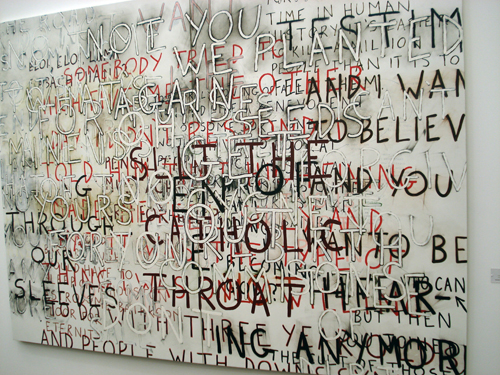 Frieze, Sean Landers 2010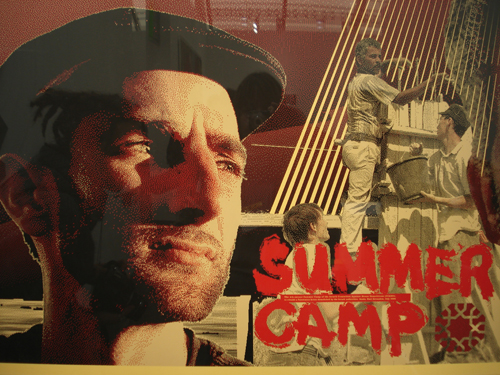 Frieze, Yani Burbama 2010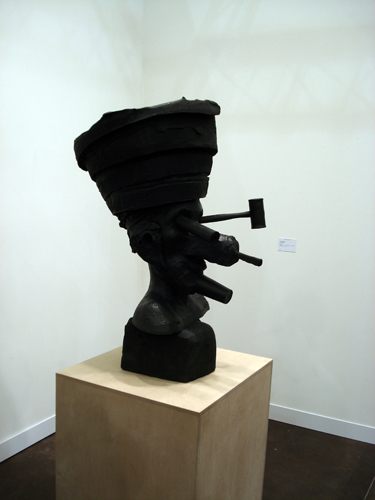 Frieze, Paul McCarthy 2010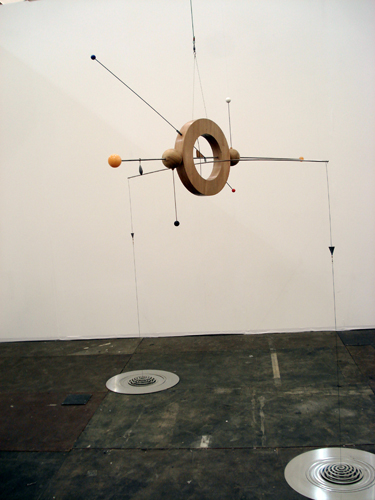 Frieze, Carlos Bevilacqua 2010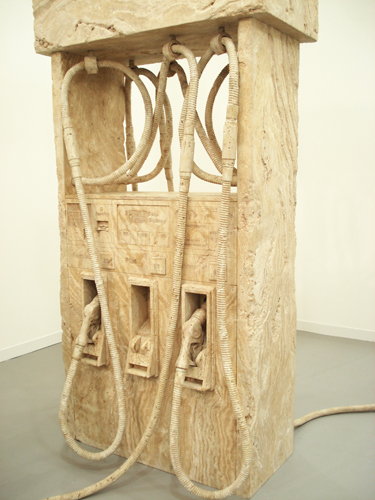 Frieze, Allora & Calzadil 2010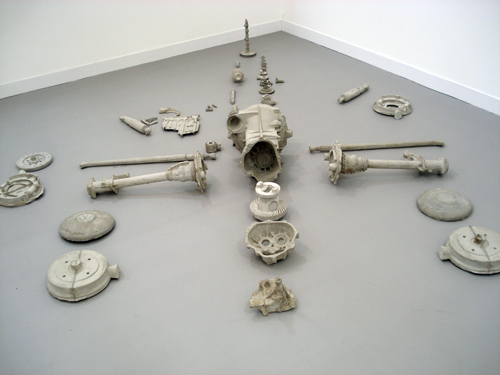 Frieze, Damian Ortega 2010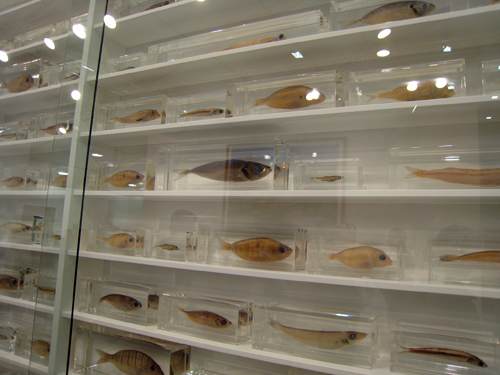 Frieze, Damian Hirst 2010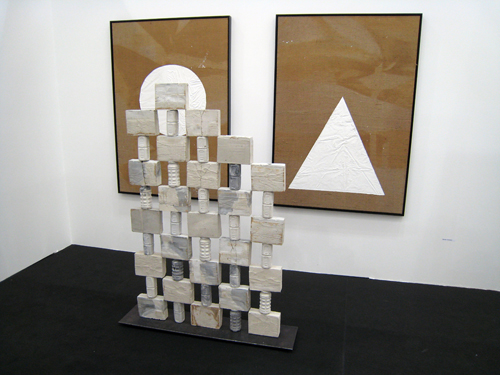 SUBSCRIBE TO & FOLLOW CULTURE SHIFT
Every Friday, HuffPost's Culture Shift newsletter helps you figure out which books you should read, art you should check out, movies you should watch and music should listen to. Learn more