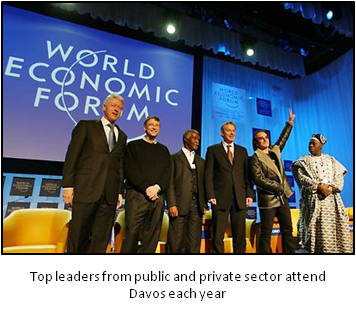 The World Economic Forum's (WEF) annual meeting in Davos is one of the most exclusive events in the world and I am certainly aware of what a privilege it is to be invited. Since 1971 this event has drawn some of the most influential people in the world to discuss improving the state of the world. WEF sets the stage, micro managing the official agenda, convenes a fabulous cross section of public and private sector leaders - and then the conference takes on a life of its own.

It is hard to know exactly the contribution each Davos meeting makes to the world - but I believe it is significant. It takes people out of their day-to-day routine and gets them talking to a diverse group of influencers from all over the world and all walks of life. The experience expands their understanding of critical issues and their view of what is possible. In some cases, backroom meetings can be pivotal - some credit one of these meetings to ending Apartheid in South Africa.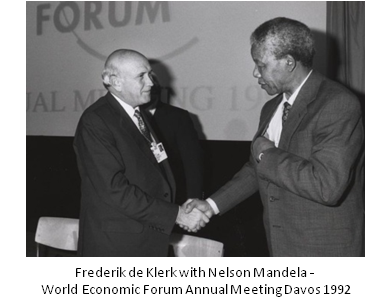 My wish for Davos this year is that we have a real breakthrough for women, entrepreneurship and inclusive growth. Tangible results -- not rhetoric. More execution and more investment in making real change a reality. We all know more women should attend Davos from the participating organizations, more women should be on corporate boards, hold government roles, have basic rights, get access to education. Davos attendees have the power to move mountains -- and to find tangible ways to make this happen.
For entrepreneurs, we will tell you it is great to be treated like hot items. But what we really need is help building and scaling our business. That means access to capital; successful business relationships with large companies or government organizations; stronger advisors and boards; and, in some places in the world, critical change to business infrastructure. WEF, Davos participants -- you have the power to make the world a better place for entrepreneurs -- go ahead, dazzle the world and do something big.

Inclusive growth is all about the bottom of the pyramid -- the poorest of the world benefiting from economic growth. In India, for example, 70 per cent of the population is poor. What is predicable is that the 300 million people at the top of the pyramid will have better lives with the economic growth, but the remaining 700 million will only receive a small benefit. And this situation exists in most emerging markets. Inclusive growth is about changing that -- engaging all the people in the benefits of growth. This is definitely possible. Certain conditions, like increased connectivity through mobile, make it now more achievable than ever. Yet, I'm not quite sure we have figured out how to bring this all together -- even when the environment is becoming more favorable. Creating tangible ways to ensure inclusive growth . That is a challenge for the movers and shakers attending Davos.
If you share my passion for more tangible results and action coming from Davos, then come along. I've told everyone who asked me if they could come with me, "I can't take you with me but you can definitely participate virtually through the magic of technology and social networking." Tweeting, blogging, asking questions, interacting with those of us that attend -- it will change the tone and the results. Here are some ways for you to join me on my journey:
FOLLOW HUFFPOST