Making the Tasty Treats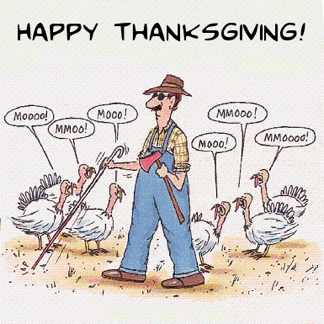 The first year my mother tried to make a turkey, she apparently over-stuffed the bird and a turkey powder keg blew a hole through the oven door exploding precious white meat all over the wall of our kitchen. Being that I had heard this story on numerous occasions, my first attempt at bird making was very well planned.
Here are a few sites to help get you started using language even the most beginner chef can understand. After several years of trial-and-error, my personal kitchen recommends sage butter (and lots of it) underneath the skin. Also, when attempting to brine, soaking a bird in the crisper overnight is probably not the best idea.
How-Tos: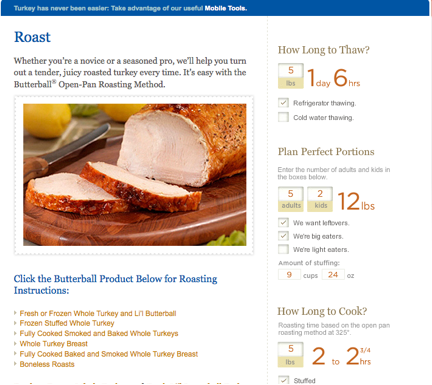 Butterball offers up a how-to on everything from brining the bird to a portion calculator helping cooks everywhere finally prepare the right amount of food for the situation at hand.
Wine Pairing



Gary Vaynerchuk from Wine Library TV offers 12 wine selections to pair with the bird, a somewhat more difficult wine-pairing item.
Giving Thanks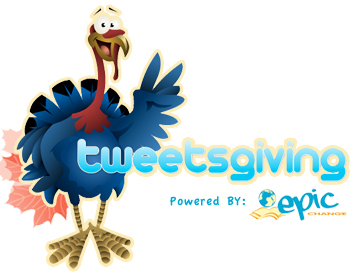 Last year, Epic Change launched Tweetsgiving raising $11,000 for charity in 48 hours. Those donations were used to build a classroom in Tanzania. How's that for giving thanks? This year, the bar has been raised to $100,000. While many are returning for their third plate of stuffing, Tweetsgiving will be raising awareness across social networks from YouTube to Twitter asking users what they are thankful for. Follow @tweetsgiving on Twitter and tweet about what you're thankful for from now until the 27th using the hashtag "#tweetsgiving" at the end of your tweet.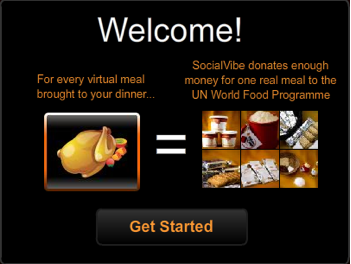 Socialvibe donates to charity by marketing brands such as Kraft, Timberland, and Powerbar. Every time a brand is successfully marketed, charity benefits. At first, I thought this sounded a little sleazy. But really, marketers scream for your attention on a daily basis. At least in this case, charities benefit somewhere along the line.
Download the Thanksgiving Feast App to play. Every time you add a meal to the table, a real meal is provided through the UN World Food Programme.
Talking Tryptophan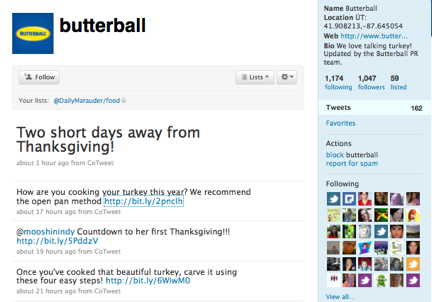 Yet again this year, you can get your thanks on via many of your favorite social networks.
Take your Thanksgiving spirit to the next level with 23,000 of your other friends on the Thanksgiving fan page.
iHost: Thanksgiving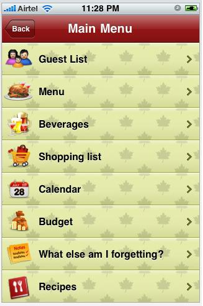 iHost helps you get organized from menu, shopping list to budget. It's almost like an additional mom on call reminding you of the simple things you certainly would have forgotten left to your own devices.
Chef's Timer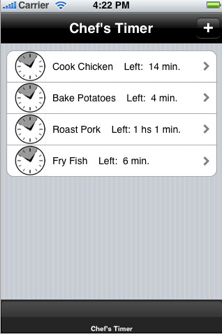 If you've cooked with your iPhone in tow, as I always do, you know the device only has one timer. In most situations, that works just fine. But, what about situations where you have three side dishes and a turkey crammed into your tiny NYC oven while your friends stare at your assortment of tiny snacks in disdain? Yup...there's an app for that.
Thanksgiving = Football




For those of you who know me, you understand why this comes last in the list. I know next to nothing about football. I do know that the grunting emanating from living rooms countrywide leads me to believe that you all care. This year, the NFL is offering a central portal for all 3 Thanksgiving games.
On whichever network you choose, Happy Thanksgiving from my keyboard to yours.