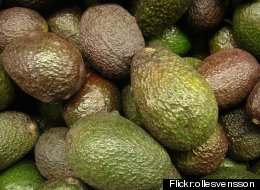 Summer is nearing an end and you may feel that all that work you did to prepare for swimsuit season has been undone by the multitude of cookouts, barbecues, weddings and outdoor dinners that have packed your calendar -- and as a result, packed on the pounds. Don't fret! This list of staple items to stock your cart with will help you get back on track and feel energized for all the excitement and running around that fall seems to always bring.
These items are brought to you directly from all of the specialists and dietary staff at bistroMD, and are the foods that we stock in our own kitchens and use all the time at home, at the office and even while traveling.
To avoid falling off the bandwagon this fall, try these mainstay items that help you stay on track, lose weight, and add lots of flavor to your meals and snacks. A lot of these items can also be used to substitute healthy foods for higher-calorie ones.
Shopping Essentials For Fall
With 14 grams of protein for only 81 calories, one half-cup of low-fat cottage cheese will keep you satisfied until your next meal. Top it with sugar-free jelly or fresh fruit for a satisfyingly sweet snack.

Beans are the ideal combination of fat-busting nutrients -- soluble and insoluble fiber, protein, and a type of fat-burning carbohydrate called resistant starch. Stuff them in an omelet or mix with salsa to add this bean into your daily routine. Flickr photo by 305 Seahill

Your best bet for an easy salad dressing, cooking, or marinating. Drizzle your salad with olive oil and you'll increase the antioxidant power of your veggies by increasing the absorption of their nutrients. Flickr photo by Wonderlane

Be it balsamic, red or white wine, tarragon, apple cider, or rice vinegar -- they all make a great base for quick homemade marinades and salad dressings. Try rice vinegar, dill and peeled cucumber to make a delicious cucumber salad.

Heart-healthy and waist-shrinking, omega-3 fatty acids are abundant in salmon. These nutrients contain the essential fatty acids EPA and DHA which are critical for healthy cell function, as well as healthy weight loss. They have been shown to lower triglyceride levels, and have been linked to lowering blood pressure as well. Flickr photo by Michael_Lehet

Snackable, delicious and easy to store, these filling nuts can help keep your blood sugar steady. Try almond butter as a spread or whole almonds on the go. Be sure to measure out a ¼-cup portion, and to not overdo it with these energy-dense nuts.

Use chicken broth to steam veggies to beef up flavor, and try sautéing chicken and onions in veggie broth to avoid heavy oils. Flickr photo by paulswansen

It's important to include the "good" fats like those in avocados in your diet. They contain more than half the fiber and 40 percent of the folate you need daily, which may reduce your risk of heart disease. On salads, in wraps or on its own, this super-food is a foolproof fitness booster. Flickr photo by ollesvensson

Immune-boosting and important for eye health, this antioxidant-rich leafy green can cut your chopping time in half as a ready-to-dress salad mixer. Inside wraps, in soups, as a side -- you can even blend it in smoothies for a tasteless boost of nutrition (1 cup spinach, 1 cup grated carrots, 1 banana, 1 cup apple juice, and ice). Flickr photo by vmiramontes

Cooking your meals with garlic may help prevent heart disease by slowing down atherosclerosis and reducing high blood pressure. Flickr photo by TinyTall
For more by Caroline J. Cederquist, M.D., click here.
For more on diet and nutrition, click here.
Follow Caroline J. Cederquist, M.D. on Twitter: www.twitter.com/drcederquist