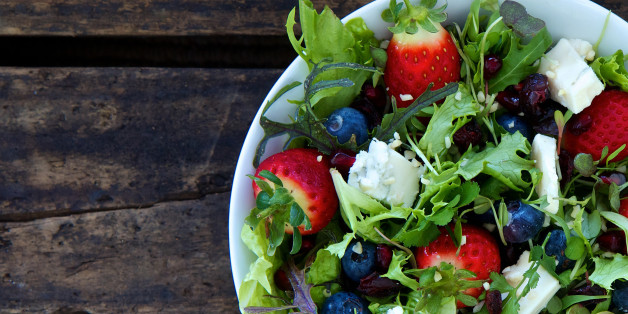 The sound of kids playing in the backyard. The wonderful smell of outdoor barbecued food wafting through the air. Baseball on TV. Wind chimes happily singing the arrival of warm and gentle breezes. Here are five bright, vibrant and flavorful salads to celebrate the arrival of summer.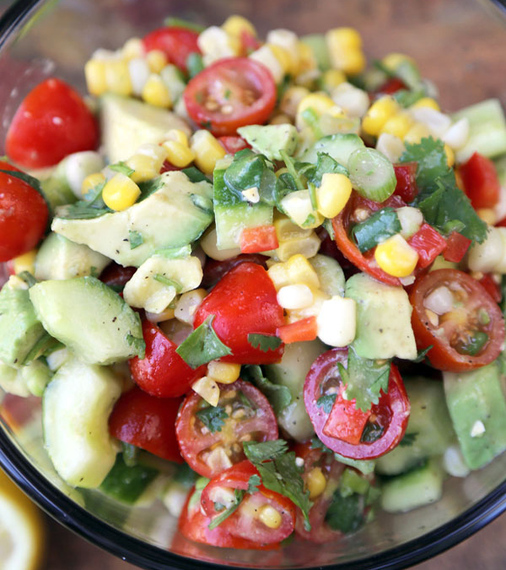 So colorful and healthy, this summer rainbow salad is creamy, crunchy, a little sweet and tossed in a miso lemon dressing. This salad only takes 15 minutes to make from start to finish so you'll have plenty of time to relax on the patio with your favorite cocktail in hand! GET THE RECIPE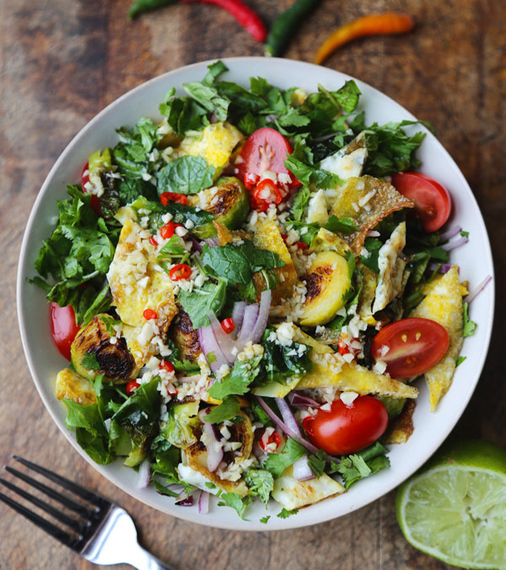 This is a warm and slightly pungent salad that will take you back to Bangkok in an instant. The perfect combination of fried eggs, Brussels sprouts, fish sauce, lime and mint surprises with every bite taken. This is one unique salad that will make friends and family ooh and aah with excitement. GET THE RECIPE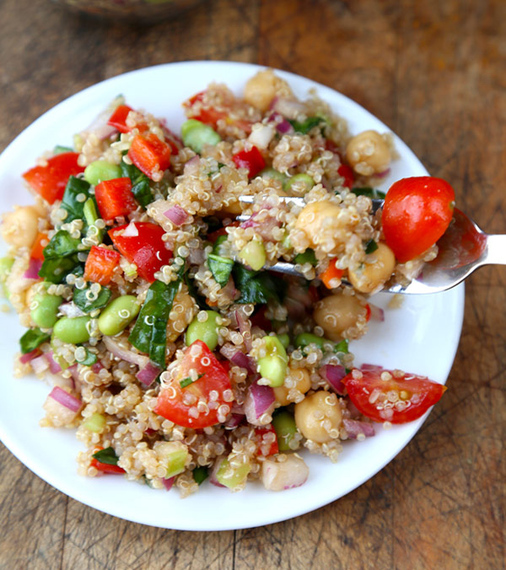 Low in calories and fat but still packed with flavor, this refreshing edamame quinoa salad hits the spot whenever I need to quickly slim down or nourish my body with something healthy. It also makes a great guilt-free late night snack! GET THE RECIPE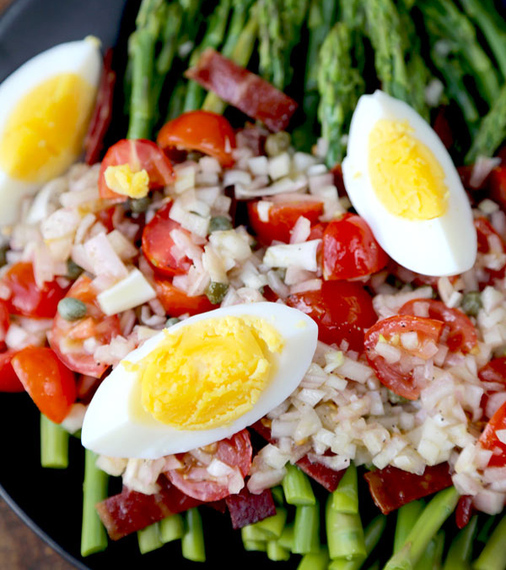 Looking for something tart and acidic? This is the salad for you! Chilled asparagus topped with turkey bacon, boiled eggs and a classic Catalan vinaigrette (capers, lemon, cherry tomatoes, onions and white wine vinegar) make this salad ideal for hot summer days. GET THE RECIPE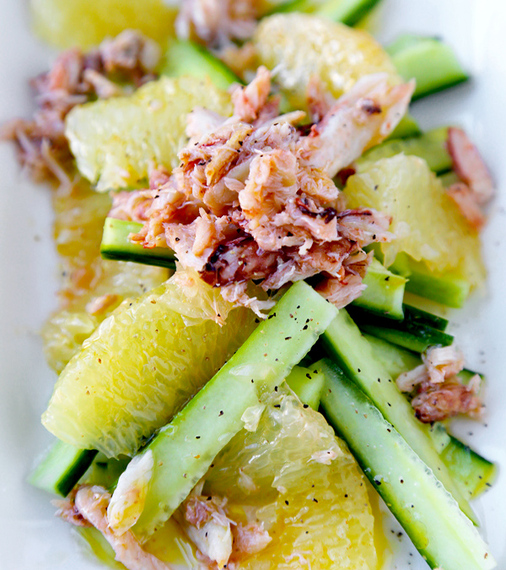 This crab salad may look classier than the other recipes above but is actually very easy to make! Crisp cucumber slices are paired with segmented pink grapefruit and meaty lump crab meat. The dressing is a mix of olive oil, hot sauce, white wine vinegar and lime for the most refreshing seafood salad you'll have this summer. GET THE RECIPE
SUBSCRIBE AND FOLLOW
Get top stories and blog posts emailed to me each day. Newsletters may offer personalized content or advertisements.
Learn more