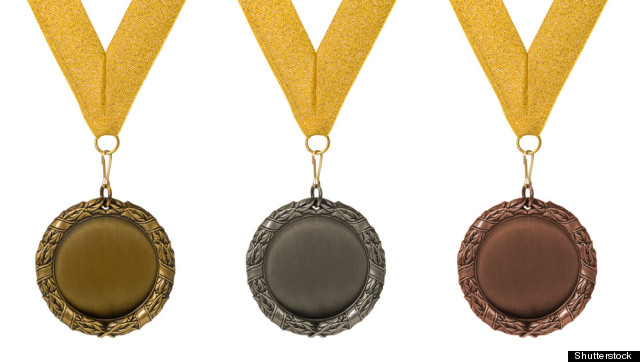 I am finally here! After weeks of travel and anticipation, I'm in London paddling as part of Team U.S.A. The road to London was windy: three races over nine months, balancing racing with school, and advocating the sport through the media. My first post described the selection races themselves, but my recent trip to Wausau has inspired me to write about my motivation to make the Olympic journey.
While I was first inspired by the U.S. team's success in Athens, podiums and medals are the not the only motivators for me. Early in my journey slalom appealed to me because it is not a sport everyone does, it was something fairly unique. Having an opportunity to explore and build skill in something off-the-beaten-path compelled me to really focus and work hard in the workouts. I was a quiet pre-teen, but also a thinking one. Slalom challenged my ability to visualize and understand how water moves. To me there is something particularly captivating about working with a moving medium. Moving through a course and feeling the water hit the boat in all the right ways is the best feeling in the world. To put it simply, I train in pursuit of that harmony.
Building skill in any sport takes time and commitment; the road to London has included its sacrifices. There are always opportunity costs in life. Instead of participating in school sports my freshman and sophomore years of high school with my peers, I was at the river training. Particularly my sophomore year, training with the team meant traveling to very cool but very far away places like Germany, China and Australia. Time away from my hometown in Maryland meant being away from family, friends, and school. Fortunately I have always had a rock-solid support team headed up by my awesome parents, without whom I could not be writing this post from the Olympic Village.
When the 2008 Olympic Selection process was complete and it was not yet my turn to represent the U.S.A, I returned to some of those neglected aspects of my life. I wanted to boost my grades, play field hockey and lacrosse again, and definitely work in more family and friend time. The respect for commitment learned in training fit right into those other aspects of my life perfectly. Reaching for this balance helped convince me that I could become a more sustainable athlete in the future. A new challenge for a new quadrennium.
Growing up with slalom has been such a gift because the changes in my life on the water have kept me sharp and motivated on the water. Tearing my ACL in 2009 forced me to realize that my body was not indestructible and that rebuilding fitness is no easy feat. The biggest change I've experienced is graduating from high school and starting college at a new training site with a new coach. I read somewhere that any change to an athlete's training regimen can inspire growth, seems to have worked for me! As school got harder, my tolerance for hard work and dedication grew. After finishing my final freshman exams in May 2011, I was ready to transfer all that new endurance and energy into training and racing. All of my career best results came last summer.
Striving for balance continues to motivate me as I near the end of this quadrennium, particularly as I contemplate my future. Being in Wausau reminded me that I am far from the youngest athlete in the mix. As I become an athlete others may look to for guidance, how will I present myself? What sacrifices were worth it? Always optimistic, and all of them. But those words just scratch the surface. Putting the pieces together and presenting them meaningfully will be critical to nurturing the future of my support and my place in it.
I feel fortunate to have a knack for intrinsic motivation, but it's something everyone can do. The road will have its tight turns and dead ends, but will also have its clear straights. As I continue to grow as a person and an athlete, I'll find different inspirations. Ultimately I will know that opportunities and sacrifices come together, it's just a question of navigating my choices toward positive and constructive goals.
SUBSCRIBE TO & FOLLOW THE MORNING EMAIL
The Morning Email helps you start your workday with everything you need to know: breaking news, entertainment and a dash of fun. Learn more