All my life, in spite of all the good things he's done, when I think of Ted Kennedy I think of that vehicular homicide and how he got away with it due to his privileged position in life. However, he's done a lot to atone for it, probably more than any man in (or not in) his position of privilege could. Ted Kennedy: the greatest, most accomplished reformed vehicular homicide perpetrator ever.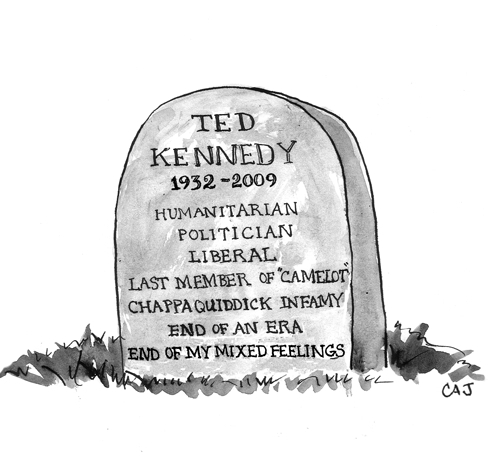 SUBSCRIBE AND FOLLOW
Get top stories and blog posts emailed to me each day. Newsletters may offer personalized content or advertisements.
Learn more