There's been a lot of storytelling going around. There's even been storytelling about storytelling. What's going on around us while we're hypnotized by all this, I wonder? Don't ask. Just close your eyes and go to sleeeeeep...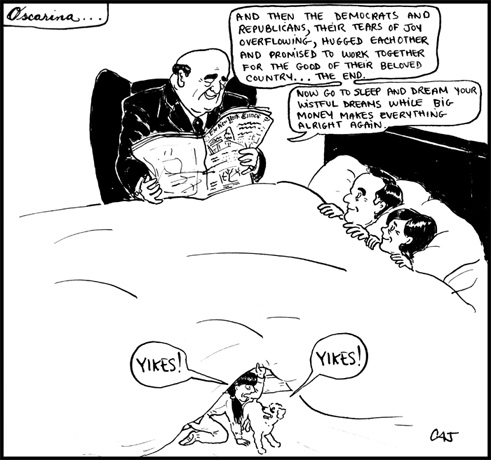 (Please click on the cartoon for a larger image if the text is too small).
SUBSCRIBE AND FOLLOW
Get top stories and blog posts emailed to me each day. Newsletters may offer personalized content or advertisements.
Learn more