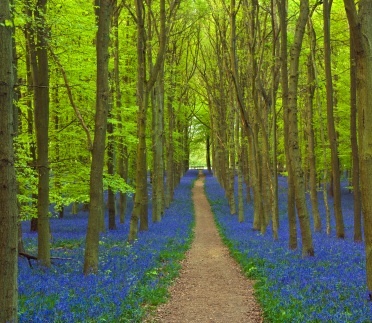 Various studies show that an optimistic mindset will lift your mood and might add years to your life. But how do you look on the bright side when life is really bleak? Let's say you've lost a job, are going through a divorce, or are struggling with a health problem. Is there a way to stay positive during such hard times? Yes, there is! I've met and worked with many people who seemingly had every reason to feel down. Yet they were among the most optimistic people I've ever known. They taught me a lot about turning hardship into hope.
These courageous souls have taught me the following life lessons:
1. Accept what you cannot change. I can't always control what's going on in the world around me. I can't control the economy. I can't control the actions of other people. I can't even control whether or not I suffer from certain health problems. But I can control how I react to what's out of my control.
You can do this, too, by taking charge of your mind. You can control what you think about and how you feel. Become the leader of your own mind. Do not allow negative events to lead you to negative emotions. Empower yourself to change your mindset.
2. Redefine what's possible. Perhaps you can't get a job in your chosen profession right now, but you can set a goal to do something. Maybe you can set a goal to earn just enough money - doing something outside of your chosen profession--to make ends meet. Or perhaps you can make it your goal to make the best of your free time during your unemployment to get all of those projects done that you never have time to do. Even if you have a major health problem, you have possibilities. I've interviewed cancer patients, for instance, who could not control the course of their disease, but they could control how they lived their final months. Ask yourself, "What do I want? How I can redefine what's possible for me?"
3. Define how you'll get there. Once you know what you want, create a plan that will help you accomplish that goal.
How do you turn hardship into hope?
: : :
* For more reasons to feel hopeful, get a copy of PERSEVERANCE today! I sincerely appreciate your support!
* Each day, I post inspiring tips focused on turning knowledge into action and action into change. You can read these tips and much more on carolynrubenstein.com!
*Celebrate the Release of PERSEVERANCE: TWEET to win a Kindle! Read the details here and get started by tweeting #perseverance!!
This Blogger's Books and Other Items from...
FOLLOW HUFFPOST