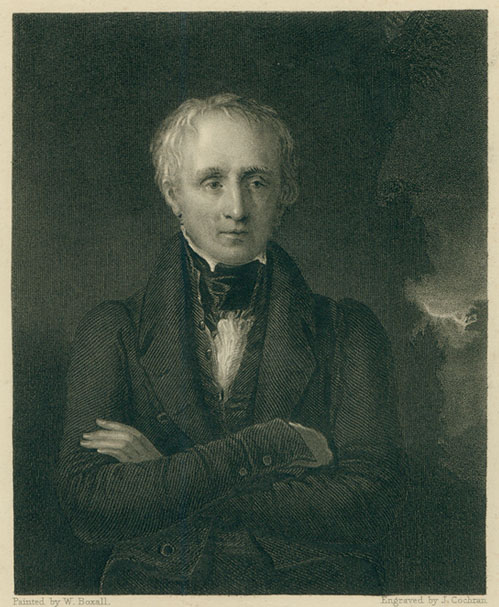 Today marks the 241st anniversary of William Wordsworth's birth. Along with Samuel Taylor Coleridge and Robert Southey, Wordsworth was a founder of the Lake School of poetry, and I have a mental image of Wordsworth wandering "lonely as a cloud" through the mountainous Lake District, penning his lines in the very settings he describes. He has been called "our greatest nature poet," and was a master of the walking tour - Thomas de Quincey estimated that he "must have traversed a distance of 175 to 180,000 English miles."
But Wordsworth's creative process, like his poetry, was more complex than simply recording his natural surroundings. He was constantly revising his lines, and he worked over The Prelude, which he never published, for most of his life.
The Excursion, first published in 1814 as the second part of The Recluse, is another long narrative poem that Wordsworth reworked over many drafts. The poem is arranged into nine books, and the fragment shown below comes from a draft that was in use at the eighth stage composition.
Here, Wordsworth is revising two passages from the so-called Peasant's Life section of the poem. It was at this stage of revision that Wordsworth actually separated out this section from the larger body of The Excursion, and it was not published with the poem in 1814. His handwriting is difficult to read here -- this is very much a working draft -- but the 15-line fragment begins "Like the shy black bird whom his distant mate." It is possible that these revised lines were part of a plan to include a shortened version of the so-called Peasant's Life in Wordsworth's Poetical Works, published in 1815.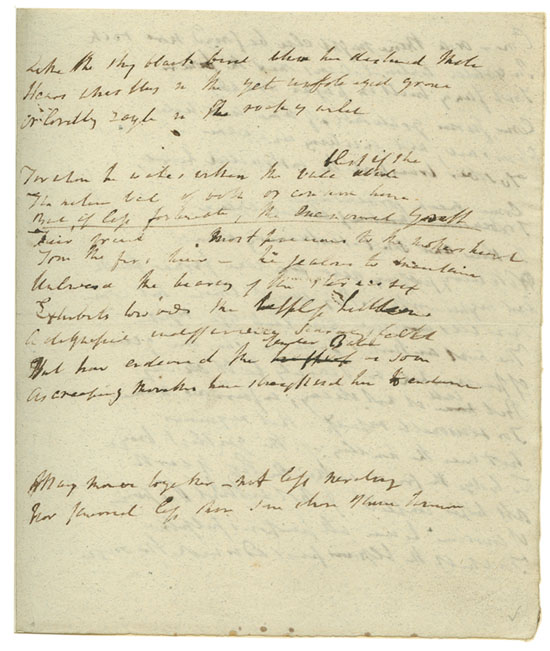 For more information about this item, click here.