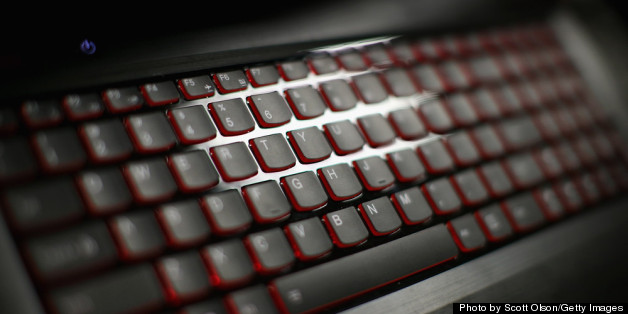 BeyondCurious is a proud sponsor of LA Hacks. We are excited about LA Hacks because we think it's a great opportunity to see some of the talent coming out of Southern California schools, and is an indicator of the rising energy and momentum in LA'S tech scene. I talked to Hadar Dor and Alvin Hsia, the co-founders of LA Hacks to learn more about the event.
LA Hacks is Southern California's biggest collegiate hackathon ever, put on by two student organizations at UCLA, Sigma Eta Pi Entrepreneurship Fraternity and HackUCLA. It's taking place on April 27th-28th in conjunction with Angelhack, and will be a 24 hour hackathon.
Students and recent alumni from the top engineering schools in Southern California such as CalTech, UCLA, USC, Harvey Mudd, UC San Diego, and UC Irvine will be competing, but at least half of the team members must be currently enrolled undergraduates. Participants can either form teams prior to the event or come individually and join a team during the networking session at the beginning of the event. Teams are encouraged to mix schools, but it'll be interesting to see if a team of students from the same university comes out on top and gets bragging rights. The first and second place teams at the Facebook SoCal Regional Hackathon were both from UCLA, so we'll see if we get a repeat.
What will the hackers hack?
There's no overall theme for the hackathon -- participants will be allowed to build whatever they want. We wanted to keep it open so that we'd see a wide variety of interesting hacks. However, there will be branded side prizes chosen by our sponsors so that teams can build hacks around a specific API or theme and win extra cash.
What is the goal of LA Hacks?
The goal of LA Hacks is to bring the Southern California startup community closer together, especially at a collegiate level. There's a lot of great developer talent in the greater Los Angeles area, but I think one the reasons why you don't hear as much about startups coming out of universities here compared to places such as Silicon Valley or New York is because the universities aren't as concentrated in the same area. Being so spread out makes it hard to form the "community glue" that comes from running into other student entrepreneurs at coffee shops or local networking events.
There has been a lot of talk lately about "Silicon Beach" and about the growing tech presence in Los Angeles. How do you think LA Hacks contributes to the exploding tech scene in LA?
I'm a huge fan of the Silicon Beach movement. You can definitely feel the entrepreneurial energy bubbling up in the area. More and more startups are choosing to launch in LA -- incubators and accelerators are popping up all over Santa Monica, Venice, and Hollywood. VC firms are paying more attention to what we're doing down here. I think the demand shown for LA Hacks on both the developer side and the sponsor side is another great example of the growing tech scene here in LA.
Going broader, how do you see UCLA contributing to or engaging with the tech scene in LA?
I think UCLA has the potential to be one of the driving forces of the tech scene here in LA. Our Computer Science department is one of the best in the country; big tech firms such as Google, Facebook, and Amazon recruit heavily here for engineering talent. Our Design Media Arts school and UCLA Anderson are both consistently ranked among the nation's top departments. So we have all the pieces. One thing we need to work on is instilling more of an entrepreneurial spirit in the student body -- too many smart and talented people here are content with taking on entry-level roles at big, established companies. We're beginning to reverse that though. In the past couple years the university has started initiatives such as the Startup UCLA Summer Accelerator and the UCLA Venture Capital fund, so I think we're on the right track.
You've got an extremely impressive resume for someone still in undergrad! It seems like we are seeing more and more people like you who are leading major initiatives, starting their own businesses or getting serious tech experience while still in school. Can you talk about this trend, based on your own personal experience?
Thank you! I think the reason is it has become easier and cheaper than ever to start an internet business. With the rise of cloud platforms such as Amazon Web Services, you don't have to worry about IT. Google Apps is perfect for small businesses. Stripe makes it easy to accept payments. There are integrated solutions available for almost every aspect of your business so as an entrepreneur, you're able to completely focus on building your company and delivering on your value proposition, which is the hard part. There are also tons of resources online nowadays in the form of blogs of other entrepreneurs, VCs, and sites like Quora. You can find support by going to meetups and networking events. Even if you start a startup and fail, the consequences of failure are low -- you will almost certainly learn something worthwhile and be able to apply it in another job.
What have you learned so far from leading the LA Hacks effort?
The biggest thing I've learned is that this is something the community desperately wants. Students want the chance to use the theoretical knowledge they learn in the classroom and show people that they can build cool stuff, and both startups and bigger firms are thirsty for tech talent. My co-planners and I feel like we're simply filling a need, and we're glad to make both sides happy.
SUBSCRIBE TO & FOLLOW THE MORNING EMAIL
Get top stories and blog posts emailed to me each day. Newsletters may offer personalized content or advertisements. Learn more