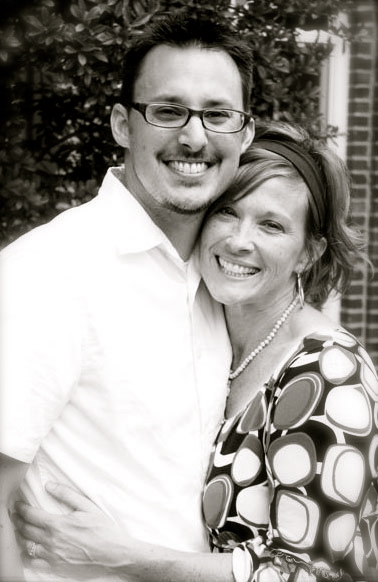 Nine years ago, when I spent five minutes and $10 becoming duly and legally ordained online, it was a lark (and provided fodder for my very first religion column.)
I really never expected to use my "ordination."
Well, somebody finally called me on it. This weekend, with fear and trembling, I will officiate when Susan, one of my dearest friends, and her fiancé, Todd, are married in a laid-back, barefoot, thoroughly Southern California morning ceremony on the beach.
I've offered many times to friends and relations who, in the midst of planning their nuptials, wondered aloud about who should marry them. "I can do it," I'd propose, only half in jest. When Susan asked me a few weeks ago about officiating at her wedding, I thought she was kidding. She wasn't.
"I'd be incredibly honored," I told her and, perhaps for the first time, truly felt the meaning of that statement. What an honor -- a staggering and unexpected grace, in fact -- to be able to walk with my sweet friend as she and her new husband step across the threshold of their lives into an amazing, daunting, and yes, holy, new journey together.
Honor is a word that evokes many different ideas, feelings and actions. Respect. Obedience. Deference. Affection and loving-kindness. It is an attitude, an aim and a behavior.
I like Samuel Johnson's definition of honor from his 18th century Dictionary of the English Language. "Nobility of a soul," he called it.
Honor is both a noun and a verb. It also is a place, I suppose, much like love. In the Gospel of St. John, Jesus tells us that love is a place where we are to "abide," where we wait patiently and expectantly for whatever the future brings.
Likewise, honor is a destination and through the act of honoring another person -- our life partners or our parents, for example -- by the way we live our lives, through the choices we make and in our posture toward world, we turn the verb into a noun.
In the Book of Common Prayer's traditional marriage vows, which Susan and Todd have chosen to exchange this weekend, I will ask them if they will "love...comfort...honor and keep" each other. "Honor" is something that they will do. It's not something that they will feel or sense or even bestow. It is active. It is a choice, a practice, and a discipline in the same way that loving, cherishing and keeping are.
As I am a novice marriage celebrant, and therefore appropriately daunted by the sacred task before me, I asked a number of my professional clergy friends what I should say to happy couple during the homily/sermon/message portion of the nuptial event.
The general consensus was clear about one thing: Keep it short. No one goes to a wedding to hear the celebrant preach.
Make it personal and intimate. Honor the couple. Speak to them, not the audience.
The best advice I received came from my pastor friend Tripp in Chicago. "Love [the couple] in your sermon and through your sermon," he said.
Love. The verb.
When Tripp gave me that charge, it brought to mind something a clergy friend in Mississippi (we call him the Screamin' Frenchman) told me a few years ago while we were discussing our experiences with divine grace: "Grace took me by the hand and romanced me."
When I asked Susan what she and Todd would like me to speak about during the ceremony, she answered simply, "Grace."
While I'm still working on my very brief (promise!) remarks for the wedding, I am certain I will remind Susan and Todd, while waves crash on the shore announcing the Holy Spirit moving across the surface of the waters behind them, that God lovingly took each of them by the hand and led them to the other.
God romanced them to that sandy beach, beckoned them to one another and to the abiding place of love. Such is the amazing grace -- how sweet the sound -- we'll sing about in the gentle morning light of the strand.
As Susan and Todd embark hand-in-hand upon the epic adventure that is marriage, they will honor God, and one another, by how they love each other and the world.
SUBSCRIBE TO & FOLLOW THE MORNING EMAIL
Start your workday the right way with the news that matters most. Learn more