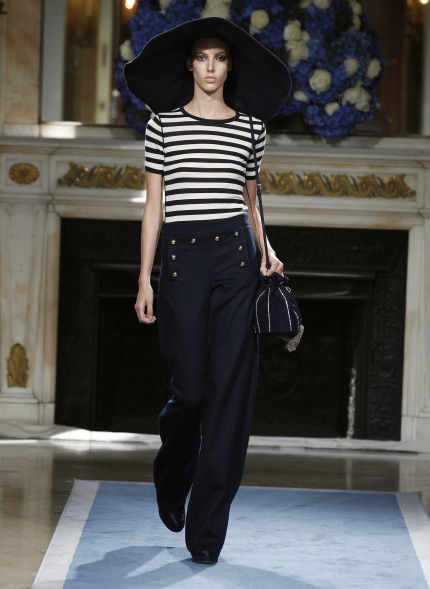 Photo: Dan Lecca
Resort? What is resort? We don't do this in the menswear world. I asked some friends, what is the hullabaloo about resort collections?
Well for the most part, resort goes on racks in December and lingers till June with no sale reductions. Then add in the extra press from shows and reviews et voila! Everyone is doing and reporting on resort collections.
Tuesday night I headed out to my first resort collection, Ferragamo! It was their first resort show as well as the first show outside of Europe.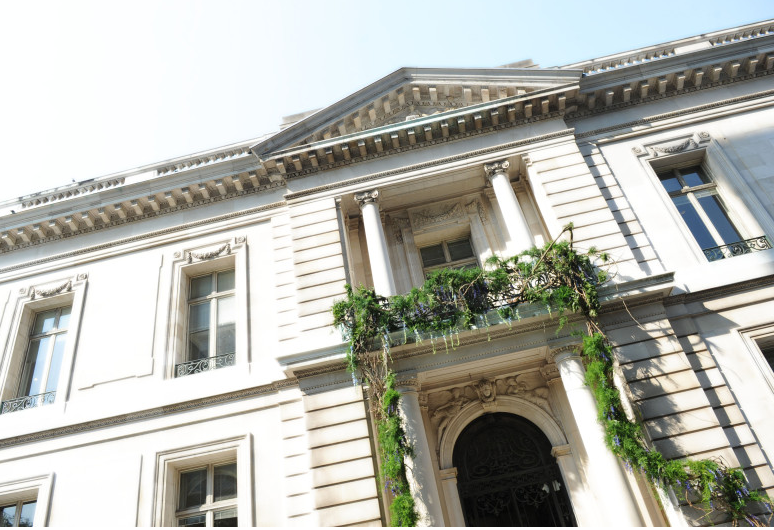 The Duke Mansion
Photo: Billy Farrell
I arrived at The John Duke Mansion on 78th and 5th Avenue at 4:45 and thought I was witness to a murder. Shouting, screaming and screeching was heard in front of Doris Duke's childhood home. Ends up it was coming from fans of Eva Mendes. Really people?!
There was a great deal of fake wisteria draped across the front of the Beaux Arts home which was fine to look at as we all melted in the heat and inside was a botanical bonanza of blooms. Every room had recession proof floral arrangements of hydrangeas and white roses as staff served Prosecco (Italian champagne!). I ran into Vogue friends Meredith Melling Burke and Mark Holgate, who is known to friends as 'Cardi for the Party' for his love of cardigans.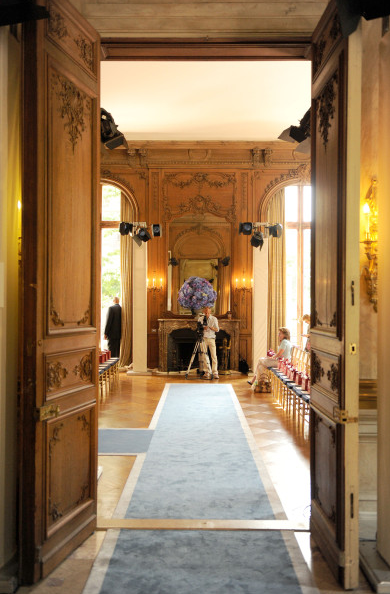 The Duke Library
Photo: Billy Farrell
I sat in the library of the Horace Trumbauer designed home in front of one of Billy Farrell's boys on a laptop uploading images as soon as Billy snaps them, oh the nowness of everything we do these days!
The show was divine. Creative Director Massimiliano Giornetti gave us an ode to Salvatore's time in Hollywood with fluid gowns, silk pajama pants, sequined flapper fringe, glittering nautical stripes and bold sailor pants with brass buttons. Ms. Duke and her gaggle of Café Society gals would approve. We must not forget the shoes, mirrored wedges with suede straps.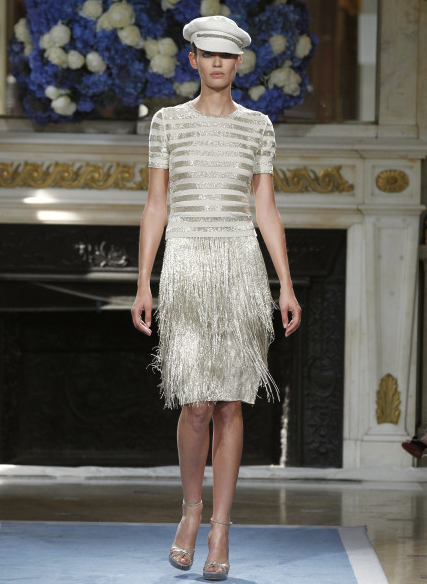 Photo: Dan Lecca
Après the show guests continued the 1930's theme by strolling over to The Carlyle hotel for drinks and hors d'oeuvres. It was there I spoke to James Ferragamo, the dashing grandson of Salvatore. Why now? Why New York? He explained, "New York is the most important place for fashion and it only make sense since my grandfather started in America. He designed the shoes for Hollywood's elite back in cinematic golden age and actresses liked them so much he began selling the designs." He recalled that, " He then opened a shoe shop on Hollywood Boulevard before returning to Italy in 1927 to focus on production."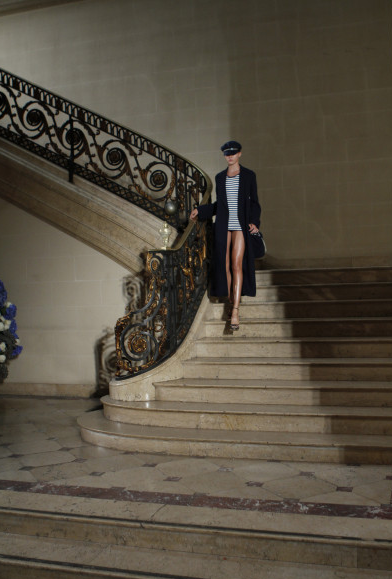 Photo: Dan Lecca
After several twirls around the room and a prosecco or five, Massimiliano arrived and I caught a quick comment. He nailed 30's glamour for his first resort collection. Is it a favorite period? "I have to say yes! Women and men were so chic, so strong and the jewelry, hats and cinematic quality was perfection," he told me. Doris would approve, and so should you.
P.S.- Ferragamo's IPO launched with great success on the 29th!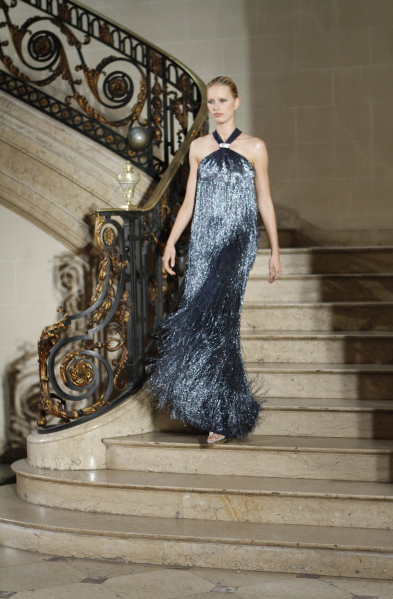 Photo: Dan Lecca
SUBSCRIBE TO & FOLLOW LIFESTYLE
We're basically your best friend… with better taste. Learn more