Monday night I spent an amusing evening at the Soho Rep spring gala at the Highline Ballroom getting down on hamburgers (Yay! No rubber chicken gala dinner!) and watching seven snippets of pieces from past and present productions from Soho Rep.
Since 1975 Soho Rep has been a 'hot house' for the development and production of contemporary theatre and one of their biggest supporters has been the iconic Tony award winning actress Marian Seldes who was honored that evening.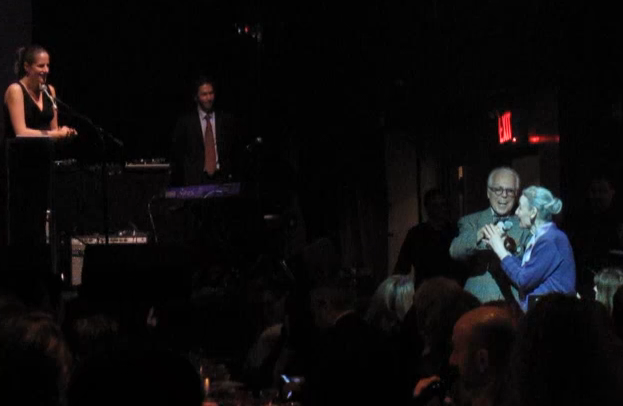 Introducing Seldes was John Guare who called her 'an elongated beauty' and that 'her voice brings back centuries past!' Indeed when an excerpt from the film, The Third Act of Marian Seldes was shown and when she gave a short speech the audience could witness her humor, wit and elegance.
Mr. Guare recalled a story when he asked Seldes why she acted the way she did. She deadpanned, "I thought all adults acted like this! And now that I am an adult I'm the only one who acts like this!" Sad to say, her ilk and elegance is becoming a relic in our fast paced world.
Highlights from the night were Jomama Jones, a drag queen with a powerful voice and 60's soignée. An excerpt from the production of Marie Antoinette consisting of three giggly girls eating cake and complaining about court life was a riot. "I might as well be pressed between two glass slides!" the Queen screeched when discussing life at Versailles.
The Flip Side featuring Blythe Danner was a hysterical play about a mother who has found her new love on Facebook and is ready to move her family to the boondocks to be with a total stranger. Hearing Danner cluck like a spring chicken was priceless.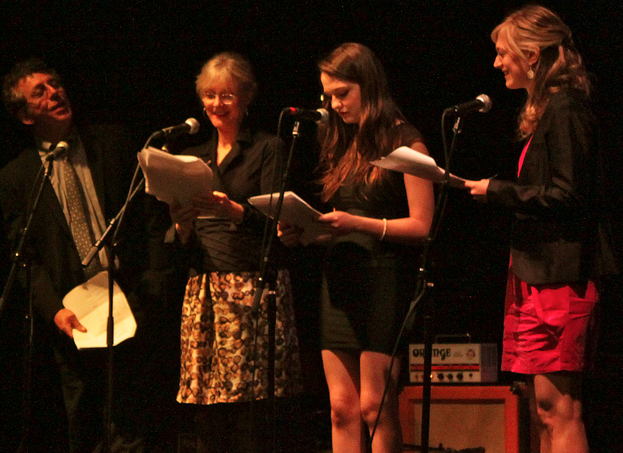 And finally The Lisps sang an excerpt from their musical Futurity about when the human race turns into robots. Hey, it's not far off, have you seen how people march down the streets now eyes on phones and not on each other?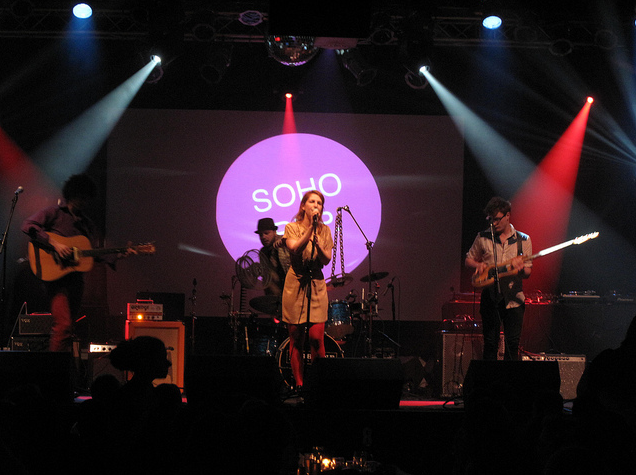 As some readers may know, I usually cover fashion falderal. Thank you Soho Rep. for an uplifting night of theater, music and humor. Definitely something I need more of. We all do!
SUBSCRIBE TO & FOLLOW CULTURE SHIFT
Every Friday, HuffPost's Culture Shift newsletter helps you figure out which books you should read, art you should check out, movies you should watch and music should listen to. Learn more