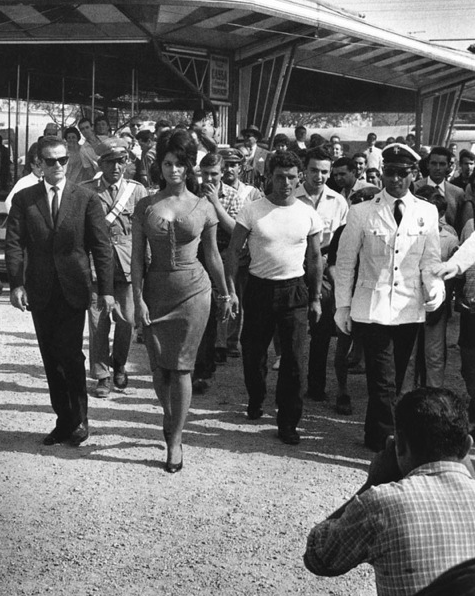 On a very rainy Tuesday night, I headed over to the Design Building on Lexington to check out an exhibit of photographs and fashion I had been hearing quite a bit of buzz about, Italian Films: Photographs from Italian Cinema in the 1960's.
Held in the 1stDibs gallery with Campari and Tanqueray giving everyone the giggles, these images harken back to a time when, well, you could get away with a lot. Smoking! Booze! Cat abuse! And lots of naughty.
Andrea Cairone, whose grandfather John Phillips shot the photos, decided it was time to show them to the world and sell some to film fanatics. Who is John Phillips? He worked for Life magazine from the 1930s to the 1960s and was known for his WWII photographs. He has been described by the National Portrait Gallery of London as, "the grand-godfather of photo-journalism." His photographs have been shown in numerous exhibitions worldwide. "He shot everyone from Gianni Agnelli to the pizza maker on the corner," Andrea told me.
His grandfather passed on loads of stories from these shoots. One of the favorites and naughtiest is this one:
Sophia Loren is shown resting in her trailer in Pisa when her photographer burst in to say "Sofia, the mayor wants you to leave Pisa at once. You are ruining his city." Appalled, Loren asked, "Why?" "Why? Because the leaning tower is standing bolt upright!"
He took us through the exhibit and offered up several more back stories.
In this image, it looks like everyone is having a great time but actually Luchino Visconti had kept all these famous people like Sophia Loren and Carlos Ponti waiting for hours in such dark light and they were all really over it.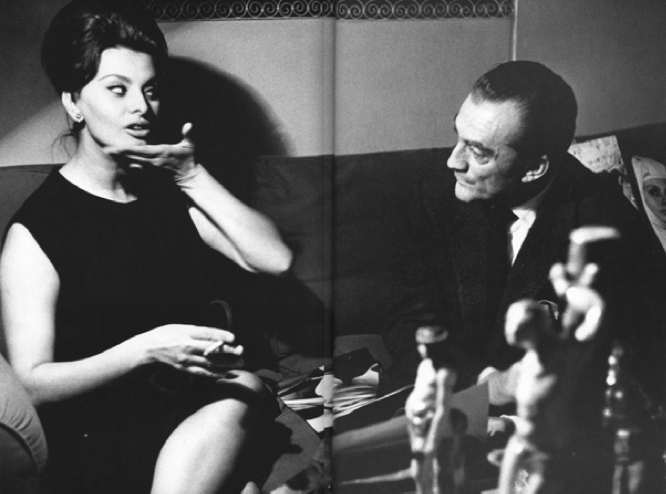 Here is Anna Magnani, who came to the door to be photographed in the most tattered old nightgown he had ever seen. But then she changed into this Dior couture dress but never bothered with hair or makeup.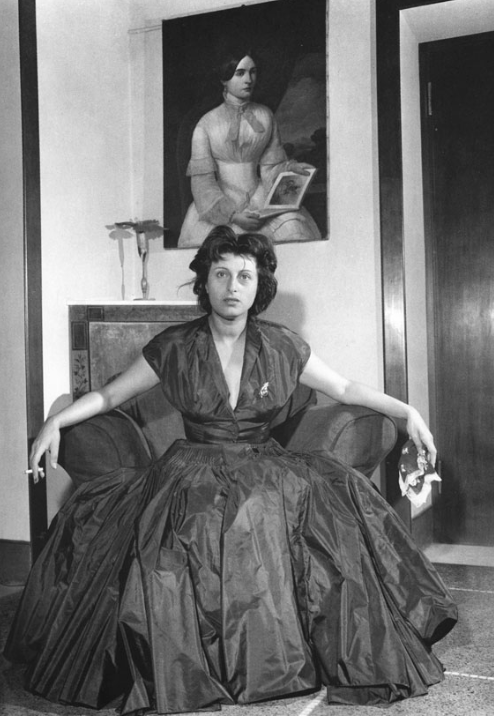 Here is Visconti abusing a cat. He wanted it to act really scared and run away in a scene so he shook it. It worked.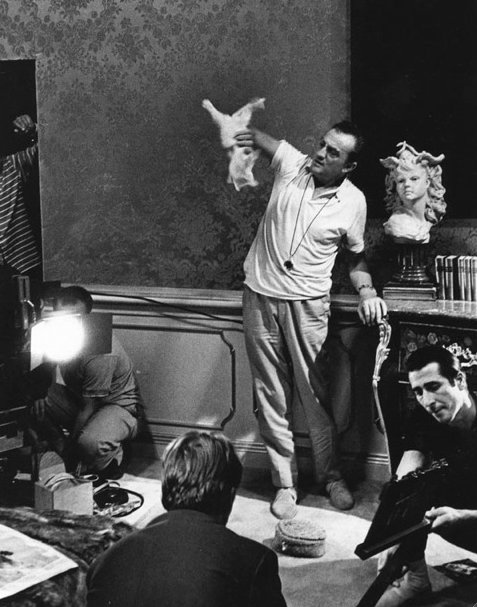 This was a big comeback for Chanel when Romy Shneider wore this outfit in Boccaccio '70.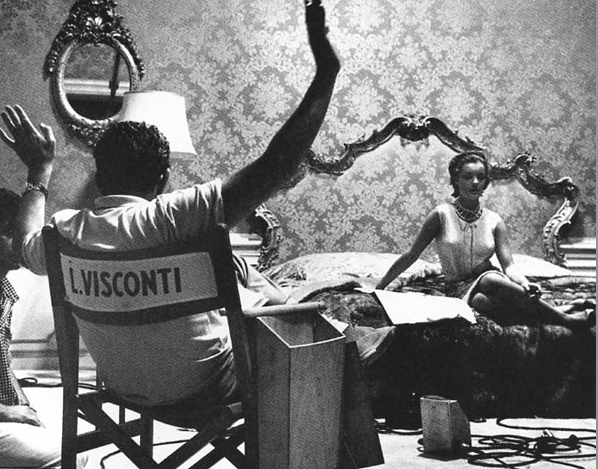 Last but not least, Andrea's wife, Juliana, is the owner of Rare Vintage, one of the best spots for vintage couture in the world. She chimed in by having a bevy of Valentino on display brightening up the room.
She asked Michelle Violy Harper to host so we cornered her for a minute before dashing back into the deluge. Turns out Ms. Harper is on the board of directors for FIT's Couture Council and they are presenting Valentino with an award on Wednesday, September 7th for all of his hard work and amazing talent. So she thought this was the perfect kick off for the luncheon. Her favorite picture? "Well, I'm not a big fan of strangled kittens so I'm just going to turn back around and gaze at this amazing red dress on view!"
Indeed, the kitten had its moment.
One of the vintage Valentino dresses on sale: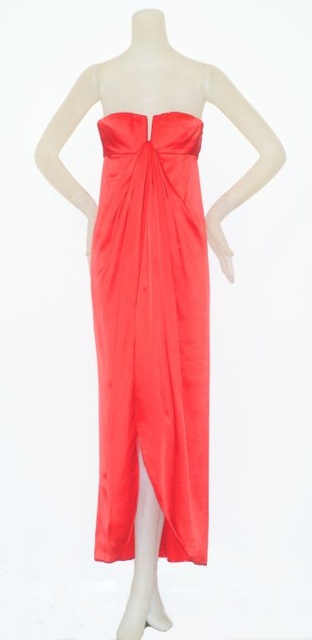 SUBSCRIBE TO & FOLLOW CULTURE SHIFT
Every Friday, HuffPost's Culture Shift newsletter helps you figure out which books you should read, art you should check out, movies you should watch and music should listen to. Learn more