Sorry for the delay in posting kids, Colonel Cator was out till 5am looking for the juiciest quotes for today's post.
In case you don't believe me, here is my schedule from last night. Thank God for Joe our driver who zizzed us around town at lightening speed!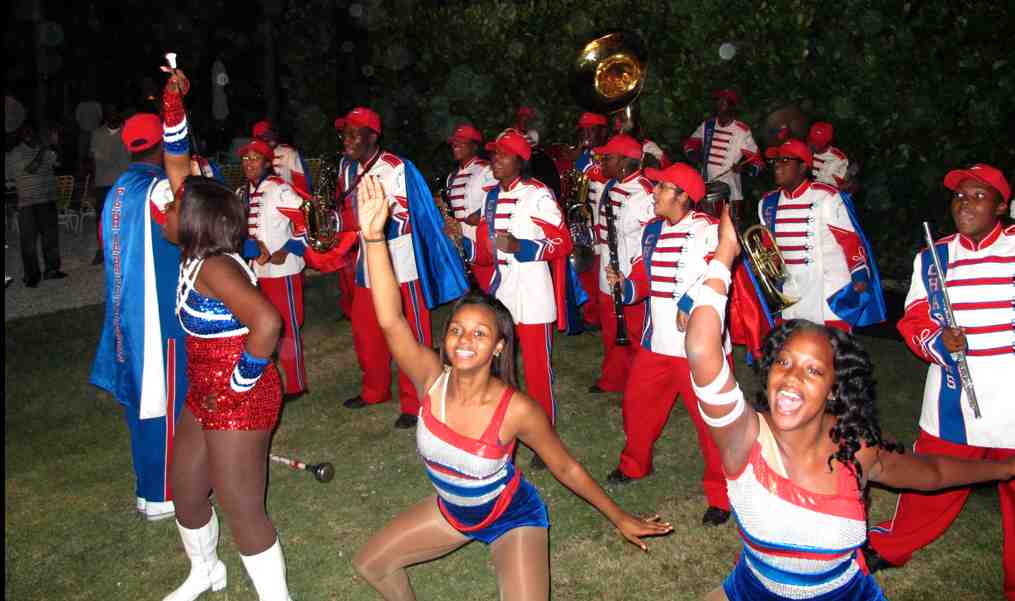 North Miami Marching Band at Bruce Weber's Book Party
6 - 8 pm
André Balazs & Bruce Weber Party for Little Bear Press &
the 10th anniversary of the All American Book Series
The Standard Hotel & Spa
6 - 8 pm
Nadja Swarovski cocktail party for the launch of Swarovski Crystal Palace Book
The Webster, 1220 Collins Ave.
6 - 9 pm
Fendi Casa and Plum TV 3 x 3 Director & Artist Collaboration
Fendi Casa, 90 NE 39th St., Miami, FL 33137
7 pm
Premiere screening of Miral by Julian Schnabel
Colony Theatre, 1040 Lincoln Rd. (@ Lenox Ave.) doors at 6:30 pm
9 pm - Maybach, Sam Keller & Jeffrey Deitch dinner honoring Schnabel & Sean Penn
New World Symphony, 500 17th St. (@ Drexel Ave.)
8 pm
Opening reception for OHWOW IT AIN'T FAIR 2010
3100 NW 7 Ave. @ NW 31st St. Miami, FL 33127
9 pm
Mark Seliger Book Signing & Exhibition
Casa Tua, 1700 James Avenue
8 - 10 pm
NADA Party
Canyon Ranch Living Miami Beach, 6801 Collins Ave.
8 - 11 pm
Maison Martin Margiela Party - a fusion of fashion and art
3930 NE 2nd Avenue, #101, Miami, FL 33137
8 - 11 pm
Native Shoes RAINBOW CITY opening party with a special performance by N*E*R*D, hosted by Shepard Fairey
140 NE 39th St. Miami Design District
9:30 pm - 1 am
MoMA PS1 & INTERVIEW with Richard Chang, Klaus Biesenbach, Christopher Bollen
A SPECIAL NIGHT PERFORMANCE
Walter Salon at the Delano, 1685 Collins Ave., Enter on 17th Street
11 pm
Vito Schnabel, Alex Dellal & Stavros Niarchos invite you to Wall
W Hotel, 2201 Collins Ave.
12:00 am - 4 am
Boffo H.U.N.X. party (Alexcalibur performance)
Lords South Beach Hotel, 1120 Collins Ave. (@ 11th St.)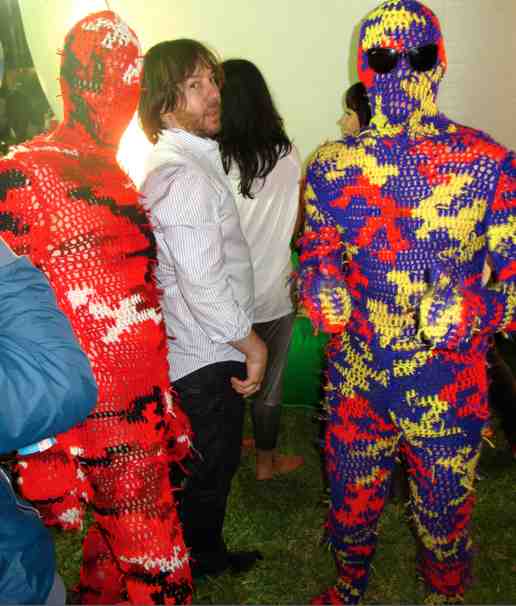 Knit Wit's at the Paper Magazine Party
Needless to say we were spinning by nights end. Here are the quotes I overheard, from what I remember:
Quote 1:
Overhearing a well dressed woman reading her friend:
"You can lay all the eggs you want honey but they will NEVER be a Cadbury!"
Quote 2:
"Girl are you wearing.."
"Yes sister, it's a table cloth, don't ask."
Quote 3:
"Dude, use my dealer, he has a press pass. They think he is an editor from Columbia!"
Quote 4:
Before Billy Farrel was taking a girls photo she looked at her date and said,
"Babe can you be on titty tissue patrol?"
Quote 5:
"Oh you know a boy in a pastel sweater set is up to no good."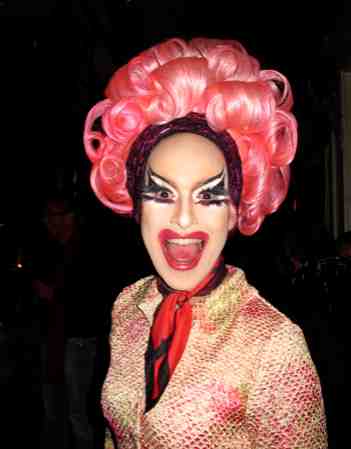 The last thing I remember from last night...

FOLLOW HUFFPOST