So what's an uptown museum doing by throwing a party in a hip, downtown loft? Possibly hosting one of the hottest parties of the year.
For the Whitney Museum of American Art, it seems as though their annual Art Party and Auction has been embraced as the benefit darling of the fashion industry with guests ranging from CFDA heavy weights Francisco Costa and Gilles Mendel to fresh, young talent like Stacey Bendet and Charlotte Ronson.

It may come as no surprise then that the Art Party was originally co-chaired by two of fashion's most notable faces -- Roopal Patel of Bergdorf Goodman and Meredith Melling Burke of Vogue who, along with the Whitney Contemporaries (the membership group formed to cultivate the museum's future young leaders and bolster its commitment to risk and innovation in art) created a strong association with city's top creative minds. As a result, the host committee has continued to be populated with fashion elite from designers to models to media and this year was no exception.
"Contemporary artists and fashion designers both capture the zeitgeist of their time, in other words, the spirit of the age and its society," explains Joanne Leonhardt Cassulo, who co-chaired this year's event with fashion luminaries Lubov & Max Azria and designer Adam Lippes. "Both instinctually put their fingers on the pulse of the contemporary scene and channel it into their artistic creations."
Over 1,000 guests braved the drizzle to flock to Skylight Studios to celebrate the 20th anniversary of BCBG Max Azria (the event's sponsor) and to raise funds for Whitney's Independent Study Program. They stayed late into the night to dance to the soundscape of DJ Kid America, to bid on artwork from leading contemporary artists like Terence Koh and Marilyn Minter and, perhaps, to rub shoulders with the current "it boys and girls" of young Hollywood, represented this year by Bradley Cooper (of the much buzzed about comedy, The Hangover) and Ali Larter (of Heroes) as well as Alexis Bledel, Camilla Belle, Gerald Butler and Lindsay Price.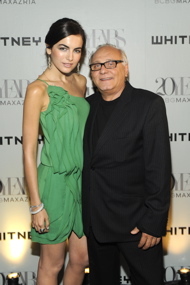 Designed by Bronson Van Wyck, the event's decor was created in a white and pale neutral palette with desert palms from Palm Springs, orchids and succulents from the Tropics, transparent tables and a large, illuminated bar to evoke the beginning of summer. "It was a lighter touch, more optimistic, and a real mix of the serene and the whimsical," says Van Wyck.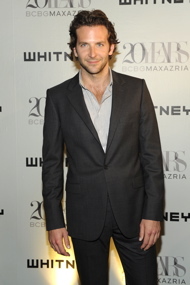 And leave it to fashion's favorite cause to create the ultimate parting gift for its guests -- an exclusive, one-of-a-kind umbrella imprinted with the artwork of Mark Fox and an all-too-fitting quote from 1931 by Gertrude Vanderbilt Whitney: "It is especially in times like these that we need to look to the spiritual. In art we find it."
PHOTO CREDIT: Courtesy of Patrick McMullan
A seasoned event planner, Celia Chen is the Founder and Editor-in-Chief of Notes on a Party, an online magazine about entertaining that celebrates Events from the Inside Out™.
For a behind-the-scenes look at other VIP events and tips on party planning, visit notesonaparty.com.

FOLLOW HUFFPOST