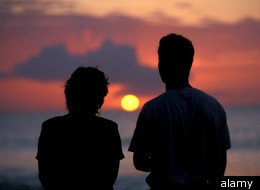 Although some things in life are predestined, our choices are not! That's why I want to share 11 steps to create the right attitude for helping you understand how to use your Energetic Key to open your heart for romance. For others, check out my book Love Karma:Use Your Intuition to Find, Create, and Nurture Love in Your Life!
The first true love is self love. It doesn't mean you are selfish. It means your needs matter. Understanding this will help you find a healthy relationship.

Be open and willing to accept a new love in your life. This includes letting go of the fear of being hurt again.

Break down all walls emotionally that prevent you from having a relationship. Work at healing yourself from anyone who has hurt you so you can be open to finding new love.You may need to seek out counseling.

Make a list of qualities you want in your companion. Leave this list next to your bed and read it when you go to sleep at night and when you wake up in the morning. If you are manifesting someone be very careful what you ask for "you might get". Try to be more general than specific. Example: Kind, loving and compassionate.

Make room in your life for your new romance. Make sure your bedroom is welcoming. Not too feminine, not too masculine. Also clear out a drawer or space in the closet.

Get out there and look! Join a dating site, call a dating service or go to a singles event in your area.

Use and trust your intuition as well as logic and common sense to help you in the search for a potential partner.

On your first date go for coffee or a short meeting. Keep it simple in case you are bored or not comfortable and want to "get out of dodge."

Have a numerologist see if your numbers are compatible and have an astrological chart of both of you done to see the compatibility.

Be honest with yourself. Are you with this person because of the sexual attraction or because you can communicate and have a soul connection on many levels.

Listen to your intuition. First and foremost put a white light of protection around you. Let your mind go blank. Try to feel the energy of the person you are connecting with. Let your nerve endings go out to try and touch the energy of that person. Then ask your question. For example: Should I marry this person? Should this person and I move in together? Trust the first thought that pops into your mind. It is not easy but you must put all emotional involvement aside and pay attention to what you're getting.