Today's music video industry would probably not exist if Jean Cocteau had not paved the way with his film The Blood of a Poet (1930), one of the fascinating works currently on show at the Guggenheim Museum as part of the exhibition "Chaos and Classicism." Fresh out of Opium rehab with the financial and moral support of Coco Chanel, Cocteau made his very first movie on a shoestring budget. His cast consisted mostly of artist friends such as Lee Miller, the famed photographer from Poughkeepsie with the head-turning looks, and "scandalous" cross-dresser Barbette, whose stardom back in the Twenties in Gai Paris was not unlike Lady Gaga's today.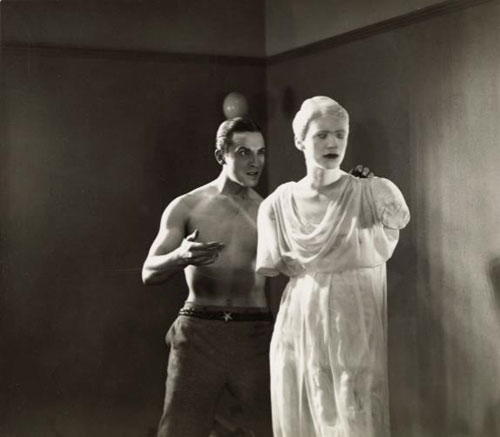 The Cocteau film, by now a classic, has inspired Paul Miller (aka DJ Spooky that Subliminal Kid) to create a multi-disciplinary performance, Coup de Foudre, which will be presented at the Guggenheim Peter B. Lewis theatre on Columbus Day weekend, Oct. 9 and 10. Just like Cocteau, it is impossible to pigeon-hole Paul Miller as an artist. He is a DJ, a visual artist, composer and writer all-in-one. He samples as much as he creates, and he is at his best when he combines both, like in his remarkable visual and musical re-mix of the controversial D.W. Griffith movie The Birth of a Nation (1915). Miller, who just launched an ecologically sustainable foundation in Oceania as a global artist-in-residence program, is concerned about the world we live in. A total digital media addict (Apple invited him to create his own App, "Secret Song"), Miller strongly believes that improved technology and faster communication can create a better world. Recently, he DJayed a public dance party on the streets of Khartoum...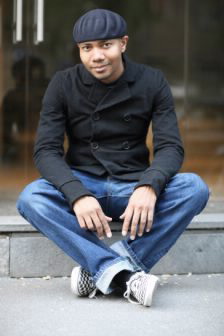 Cocteau, by comparison, was more of a provocateur than a world citizen, although the shocking choice of a black African dancer for the part of the angel appearing as the saving grace in The Blood of a Poet was definitely more than just a personal sexual fantasy. Shocking it was, for sure! Paul Miller aka DJ Spooky has re-scored the entire Cocteau movie for the Telos Ensemble, who will perform live. Corey Baker, co-founder of Ballet Noir and a stunning dancer currently starring in Fela!, contributes choreography for the new score, inspired by the movements of the male lead actor (dancer?) in The Blood of a Poet. As an extension of the film and taking his cues from it, Corey Baker will perform a series of solos as if he were in and out of the projection. Cocteau literally used to hang out with the entire artist community in Paris in the twenties and thirties, and he was never far from the Ballets Russes. He famously collaborated for Parade (1917) with his friend Picasso, whose never-seen-before "bust of a Woman, arms raised" (1922, private collection) so perfectly captures the paradox of the "classical avant-garde," subject of the exhibition and Coup de Foudre.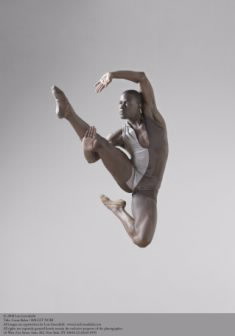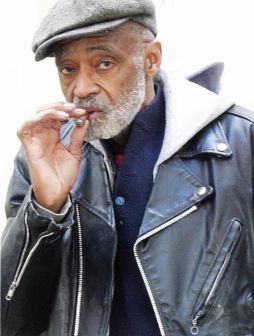 Corey Baker / Ballet Noir; Melvin Van Peebles
Coming out of the silent movie-era, Cocteau, in The Blood of a Poet, makes careful use of sound and language in an unprecedented attempt to visualize poetry. Movie legend Melvin Van Peebles "the Godfather of independent movies and Black cinema," author of five French novels and recipient of the Legion d'Honneur, joins Coup de Foudre in a rare NY appearance, reading excerpts from Cocteau poems in his own words.
SUBSCRIBE TO & FOLLOW CULTURE SHIFT
Every Friday, HuffPost's Culture Shift newsletter helps you figure out which books you should read, art you should check out, movies you should watch and music should listen to. Learn more