I was happy to see that the New York Times "Emerging Artists of the Decade" list started with two women, Rineke Dijkstra and Jessica Jackson Hutchins, both of whom I am unfamiliar with, so I decided to look at more of their work. One of the articles that featured Hutchin's work had the slug, "Patience is the new ambition." I love that. It most certainly has been for me.
And then as I kept clicking I saw they listed Dana Schutz and video artists, Tamy Ben-Tor and Nathalie Djurberg. Also Klara Liden, Ellen Altfest, Huma Bhabha, Cao Fei, Misaki Kawai, Mary Reid Kelly, and Josephine Halvorson. How many female artists is that?
Then I decided to google 'artists of the decade'. I looked at the Village Voice's which were said to be the results of an informal art crowd survey. In that list arose Tacita Dean who then popped up everywhere else, Isa Genzken, also oft-mentioned, and Rachel Harrison, Julie Mehretu, Mary Heilmann, and the most famous of the lot, Cindy Sherman.
Heavy.com's list, coming from a more street art oriented site, names Faiza Butt, Jean Shin, and Swoon. The Guardian adds Maria Lassnig and Janet Cardiff in their 6 image slide show of art of the decade.
In 2010, the Whitney Biennial will, for the first time, be comprised by a majority of women artists. When New York magazine writer, Jerry Saltz, asked curator Gary Carrion-Murayari why he said, "I didn't look for women artists. They were just in front of our eyes."
Happy New Year.
Chauncey
Get Out of My Dreams. Faiza Butt.

Amoy Botanical Garden, Xiamen, April 23, 2006. Rineke Dijkstra.
El Parque Del Retiro, Madrid, July 2, 2006. Rineke Dijkstra.
a skinny Polish girl in a lime-green bathing suit confronts the camera with a heartbreaking blend of awkwardness and studied nonchalance. Standing at the ocean's edge, she tilts her head and slips unconsciously into a classical contrapposto pose. -Metropolitan Museum website" Kolobrzeg, Poland, 1992 by Rineke Dijkstra."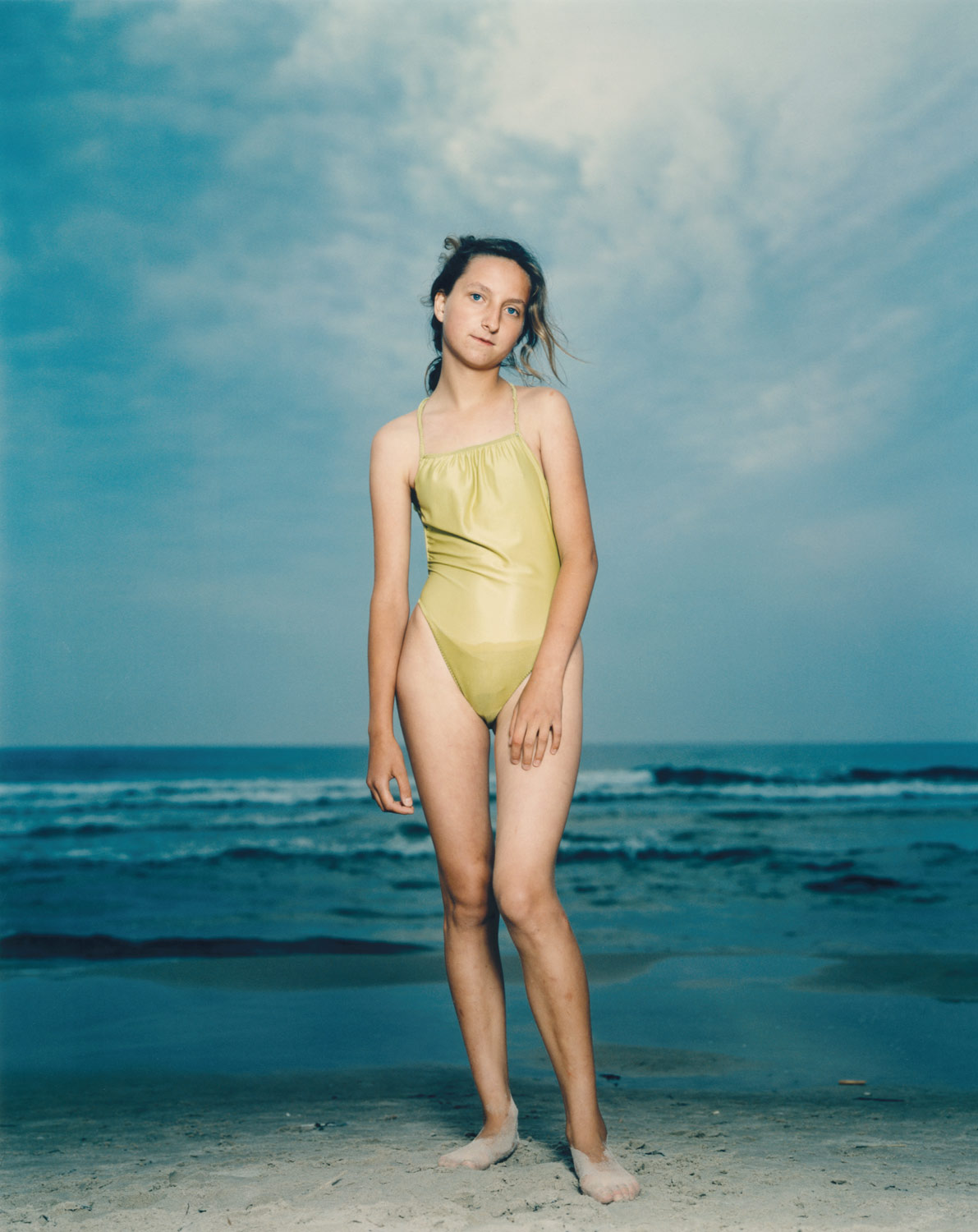 Maria Lassnig. You or Me. 2008.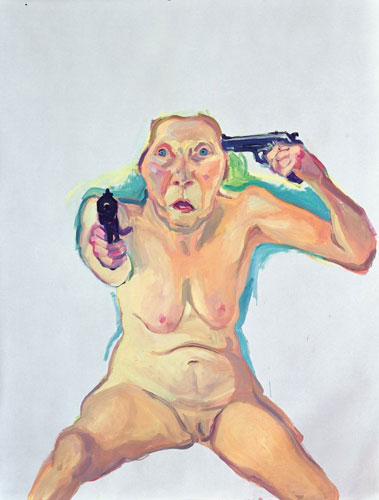 I find this funny, but somehow ridiculing of men, a bit humiliating, which makes it uncomfortable, which makes it funny. The Butt by Ellen Altfest. Oil on canvas.
I thought of Wyeth and then read someone else said Wyeth. Tumbleweed by Ellen Altfest.
Cao Fei explores "perception and reality in places as diverse as a Chinese factory and the virtual world of Second Life.
The artist Misaki Kawai pictured with her friend artist Kei Morita
Mary Heilmann, quoted on the Whitney website as saying "I just think that in the midst of all the digital stuff, people sort of crave seeing something that's still and quiet and on the wall." Mary Heilmann. Surfing on Acid. 2005.
"the Momenta Art site says: "Huma Bhabha culls her sculptures from the archives of science fiction. Like a shadow of Rodin that has fallen into the gutter and reassembled itself with discarded material, Bhabha morphs mineral to vegetable to animal." Pastel is untitled. by sculptor Huma Bhabha. 2008."]
Josephine Halvorson. Three Red Books.
Mary Reid Kelly. Still from Sadie, the Saddest Sadist.
Cornell Student Body, 2005. Jean Shin
Armed. Jean Shin. 2005-9.
P.S. The London Times heralds a future belonging to female entrepreneurs in their article Meet the Lipstick Entrepreneurs, a terribly anachronistic name for women but nonetheless worth a read.
Follow Chauncey Zalkin on Twitter: www.twitter.com/whatwomenmake