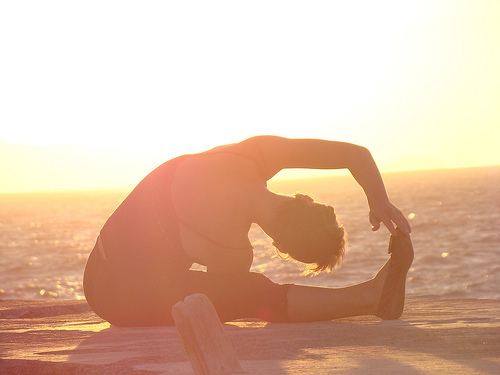 This month's top 10 list plays host to a variety of dance cuts, club remixes, and curious collaborations. On the cardio front, you'll find a pair of songs from Cash Cash -- an original song and a remix of Katy Perry's latest single. If you're looking for something uptempo to score your next run, either will fit the bill.
For lower rep workouts -- crunches, push-ups, and the like -- there's an updated version of the summertime smash "Turn Down for What" that keeps the same 100 BPM as the original, while dialing up the intensity and adding new verses from Juicy J, 2 Chainz, and French Montana.
From out of left field, you'll find a country-meets-pop hit featuring Florida Georgia Line, Luke Bryan and Jason Derulo. Equally surprising, the single, biggest vote-getter of the month is an ode to going hard from Swedish DJ duo Dada Life and heavy metal icon Sebastian Bach.
On the whole, this playlist compiles a healthy mix of new tunes, fresh takes on recent favorites, and a few curve balls. So, there should be plenty of songs here to keep you moving and a few to keep you guessing.
Here's the full list, according to a poll on Run Hundred -- the web's most popular workout music blog.
DJ Snake, Lil Jon, Juicy J, 2 Chainz & French Montana - "Turn Down for What (Remix)" - 100 BPM
The Black Keys - "Fever" - 128 BPM
Florida Georgia Line, Luke Bryan & Jason Derulo - "This is How We Roll (Remix)" - 132 BPM
Billy Currington - "We Are Tonight" - 128 BPM
Royksopp & Robyn - "Do It Again" - 125 BPM
Katy Perry - "Birthday (Cash Cash Remix)" - 128 BPM
Lady GaGa - "G.U.Y. (KDrew Remix)" - 125 BPM
Cash Cash & Bebe Rexha - "Take Me Home" - 127 BPM
Dada Life & Sebastian Bach - "Born to Rage" - 128 BPM
Tiesto & Matthew Koma - "Wasted" - 112 BPM
Check out this month's top 10 workout songs on Run Hundred: www.RunHundred.com.
For more by Chris Lawhorn, click here.
For more from HuffPost Workouts, click here.