The diversity of creative exploration and documentation in photography will be on view in force this week as the Photography Show opens at the Park Avenue Armory. Presented by the Association of International Photography Art Dealers (AIPAD), the show brings together 72 of the world's best galleries who will showcase important historical and contemporary work. Stephen Bulger, AIPAD's President, remarked "the AIPAD Photography Show is an unparalleled opportunity to see the finest historical and contemporary work from around the world."
We've highlighted a range of must-see works and installations that fit every collectors taste and budget.
David Zwirner
Photography has been an important part of David Zwirner's program for years and the gallerist's 2009 solo exhibition devoted to 1000 of Phillip-Lorca di Corcia's Polaroids was critically-acclaimed. For AIPAD, Zwirner presents works from the artist's East of Eden series that extends a strategy of combining documentary and staged photography to blur the line between fact and fiction. The series draws from the Book of Genesis, taking the economic and political climate of the United States towards the end of the Bush era as a departure point and depicts people and events as existing or taking place after "the fall" to convey a sense of disillusionment and a loss of innocence.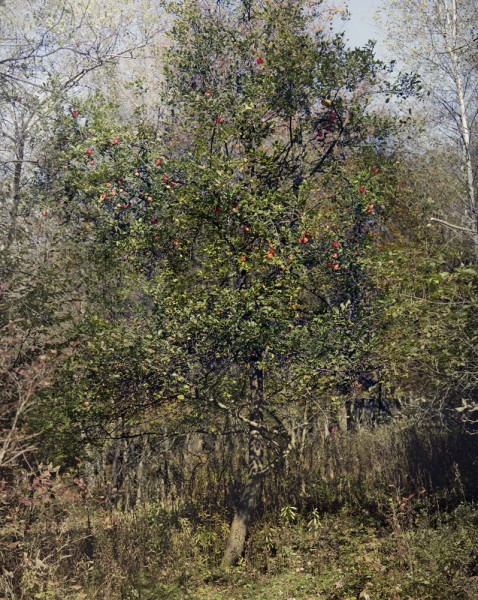 Phillip-Lorca diCorcia from the East of Eden series, 2012
M+B
Benjamin Trigano's M+B is one of the most interesting galleries in Los Angeles, showcasing established artists such as Massimo Vitali as well as rising stars like Mona Kuhn and Alex Prager. Trigano's program also promotes work centered around a social discourse.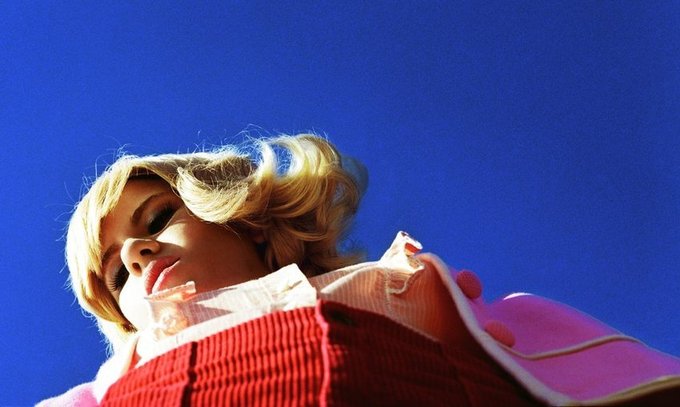 Alex Prager, Helen, 2008
Bonnie Benrubi Gallery
Representing established and emerging contemporary photographers, Bonnie Benrubi has developed a reputation for a critical eye and has mounted some of the most interesting exhibitions of any New York space.
Linda McCartney, Jim Morrison, Robby Krieger, Ray Manzarek, NYC, 1967
Jackson Fine Art
Anna Skillman has built one of the strongest photography programs in the Southeast and a growing international reputation for excellence. A Board member of AIPAD, JFA will showcase the work of Detroit-born, self-taught master, Harry Callahan at the show.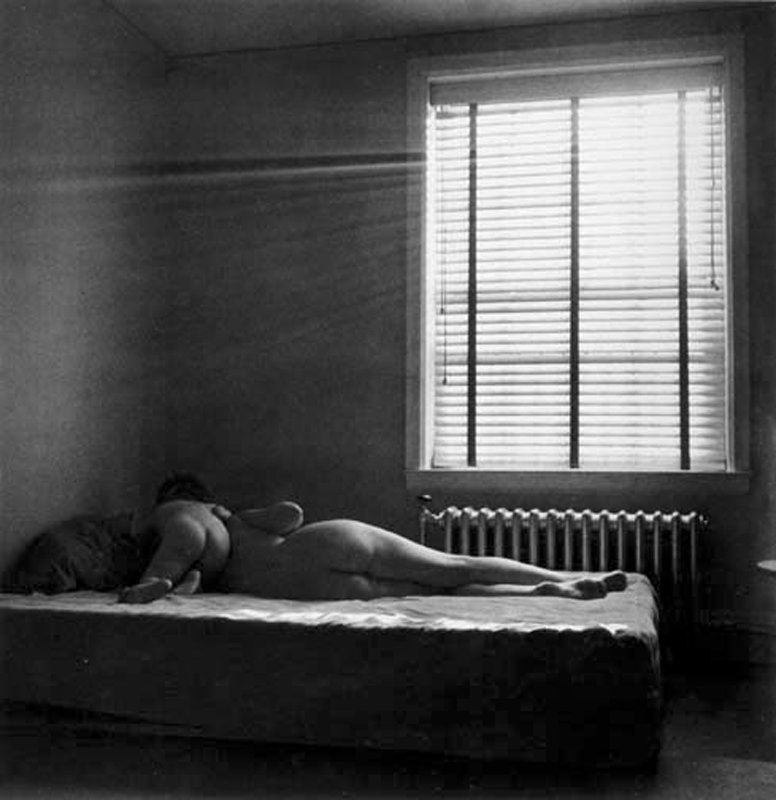 Harry Callahan, Eleanora and Barbara (on bed, varient), 1954
Catherine Edelman Gallery
Established 25 years ago, Catherine Edelman's program builds a bridge from established contemporary artists to the emerging photographers who draw inspiration from their work. Her range is broad both with respect to subject matter and technique. At AIPAD, Edelman will present conceptual and representational works by six contemporary photographers.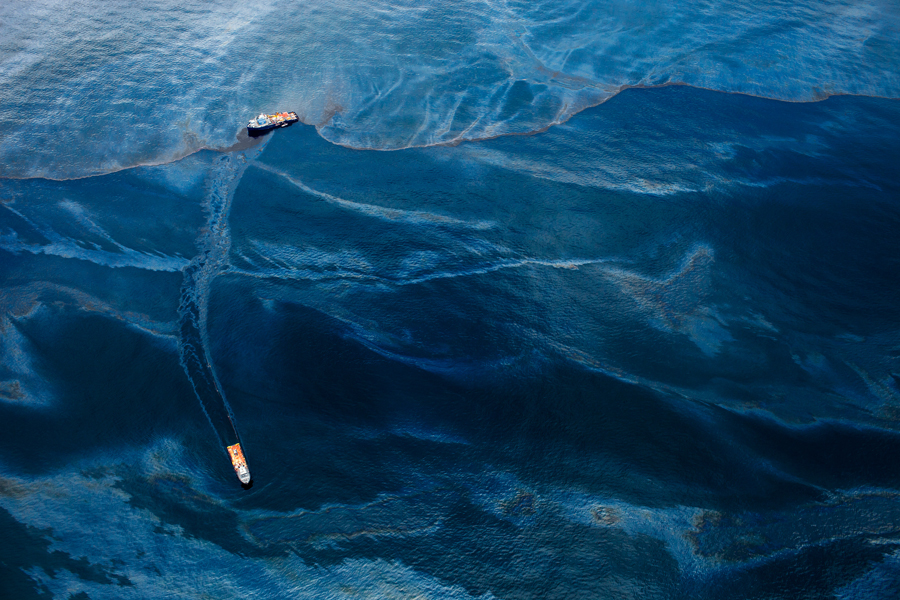 Daniel Beltra, Oil Spill, 2010
Stephen Bulger Gallery
Focusing on narrative photography, Stephen Bulger Gallery is one of the most important photography galleries in Canada. At the Show, the gallery will feature a never-before-seen series by Dave Heath, as well as beautiful work by the French photographer, Gilbert Garcin.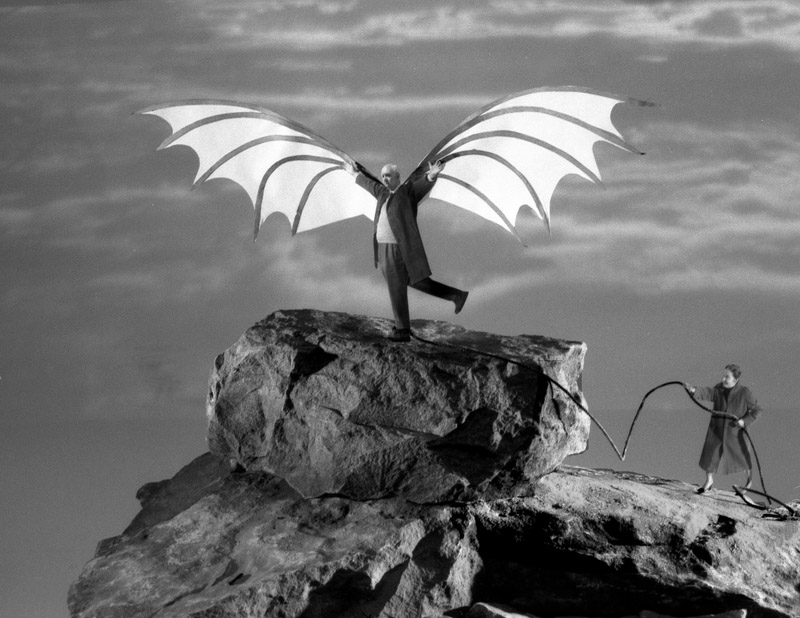 Gilbert Garcin, The flight of Icarus (after Leonardo da Vinci), 2005
Yancey Richardson Gallery
Originally housed in the historic 560 Broadway building in Soho, Yancey Richardson's eponymous gallery is now located in the heart of Chelsea. The program includes outstanding rising stars including Alex Prager, Lisa Kereszi and David Hilliard as well as mid-career talent such at Sebastiao Salgado, shown here.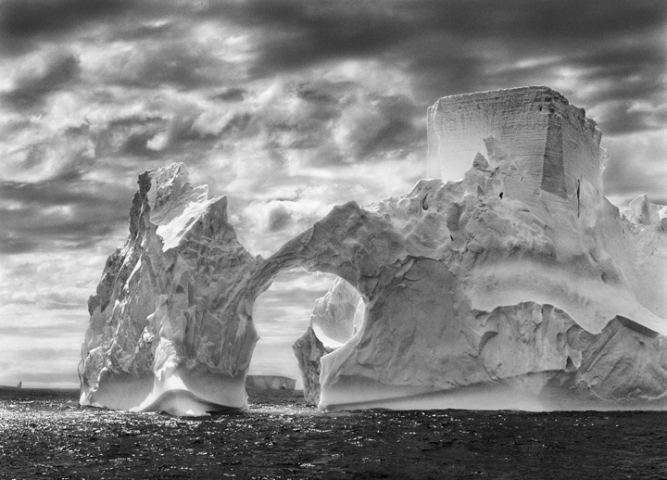 Sebastiao Salgado, Fortress of Solitude, 2005
L. Parker Stevenson Photographs
Honing her curatorial skills at the Howard Greenberg Gallery in the mid-1990s, Parker Stevenson's program showcases classic and avant-garde photographs of the 20th century with contemporary artists featured who extend that lineage.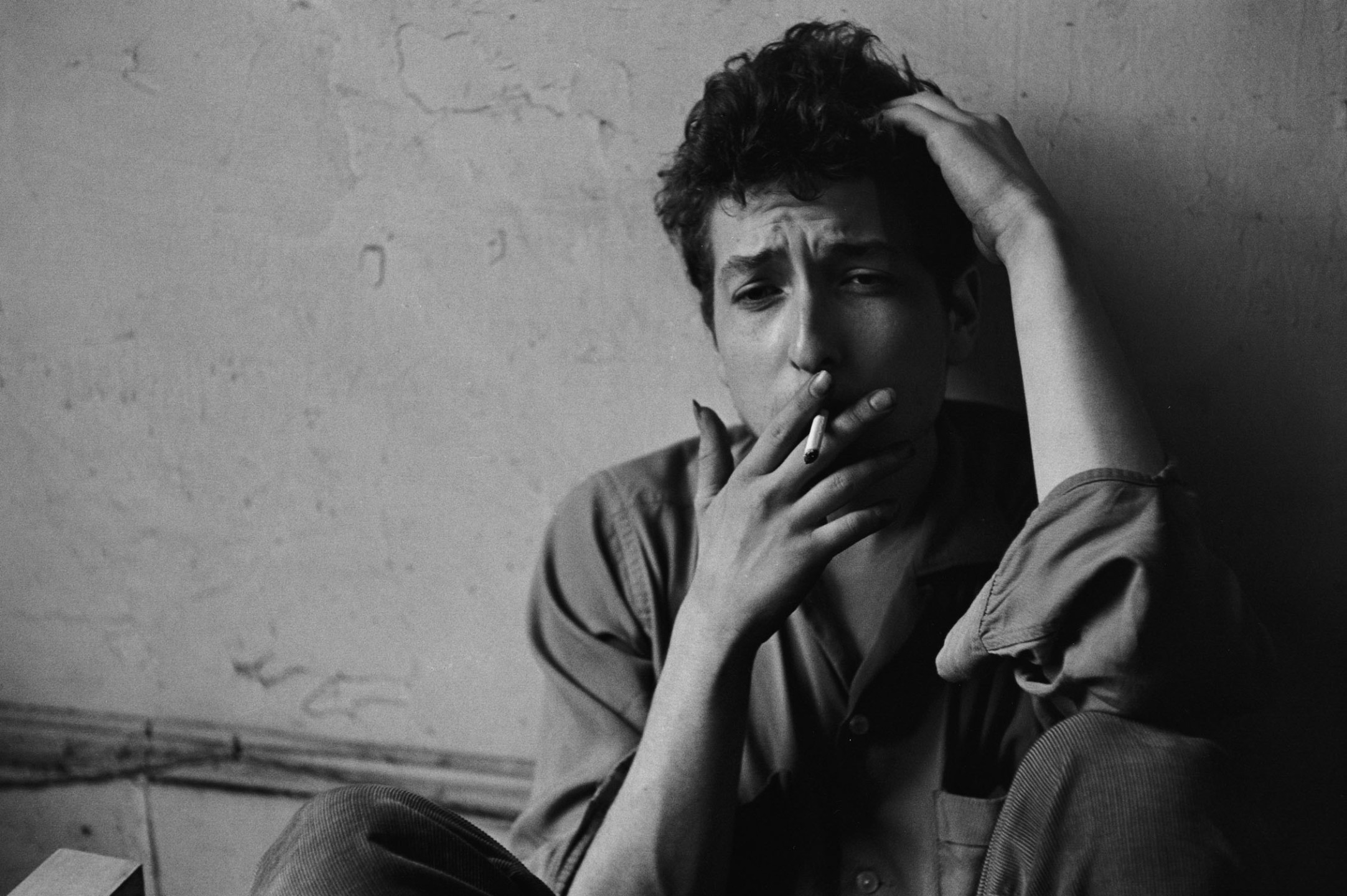 John Cohen, Bob Dylan at My Loft, 1962
Bryce Wolkowitz
Photographic processes have evolved dramatically over the past twenty years with many artists utilizing new media to complement their photographic work. Bryce Wolkowitz has been at the forefront, representing photographers and new media artists alike. The program is contemporary and includes both established and emerging artists. Look for an amazing presentation of important Ed Burtynsky works at the show.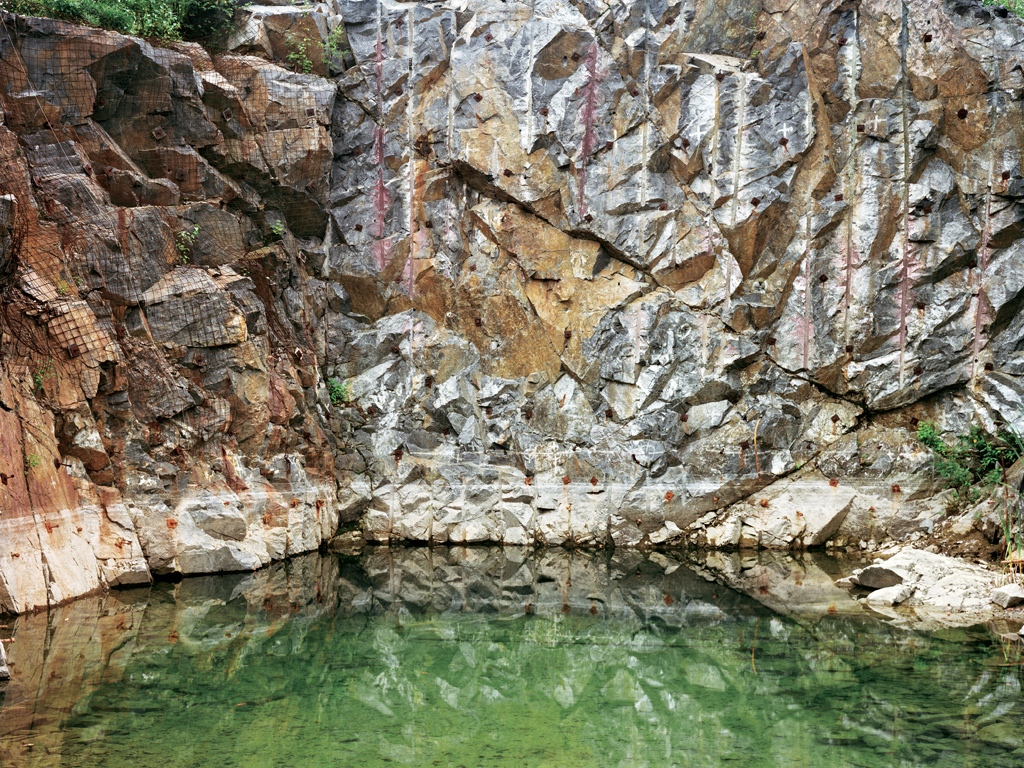 Edward Burtynsky, Mines #13 Inco- Abandoned Mine Shaft Crean Hill Mine, Sudbury, Ontario, 1984
Lee Gallery
Mack Lee's gallery north of Boston has developed a program centered around early American, British and French photographs, Alfred Steiglitz and The Photo-Secession along with a select group of contemporary stars.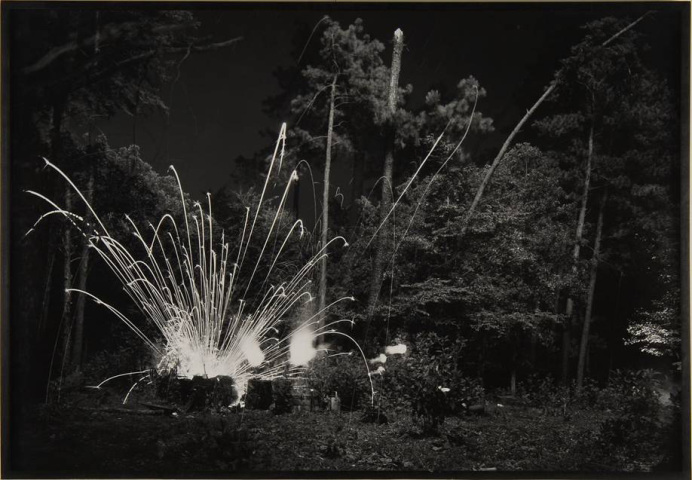 An-My Le, Untitled, Small Wars, 2001
James Hyman Photography
London-based James Hyman presents both historical and contemporary photography with a focus on artists whose conceptual documentary practice emerged during the Thatcher years and which investigates the winners and losers arising from her transformation of British society. At AIPAD, the Gallery will feature important vintage prints including an early Edward Weston and this Charles Negre from 1852.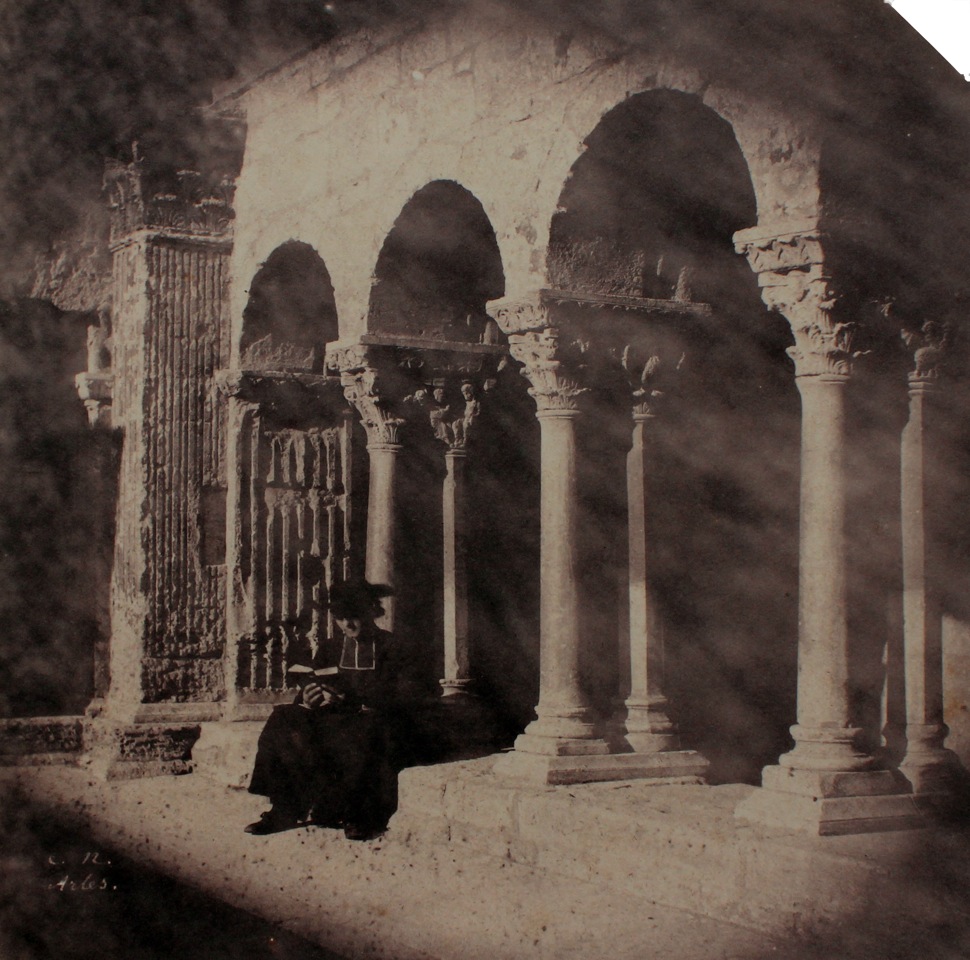 Charles Negre, Arles Pretre Lisant dans le Cloitre de Saint Trophime, 1852
Courtesy: James Hyman Photography
Steven Kasher Gallery
Documentary photography offers a surprisingly subjective mirror on the issues of the day. Kasher's program presents a range of fascinating photographic works from Weegee's street scenes to the heyday of punk at Max Kansas City to Accra Shepp's Daily Diary of the Occupy Wall Street protests.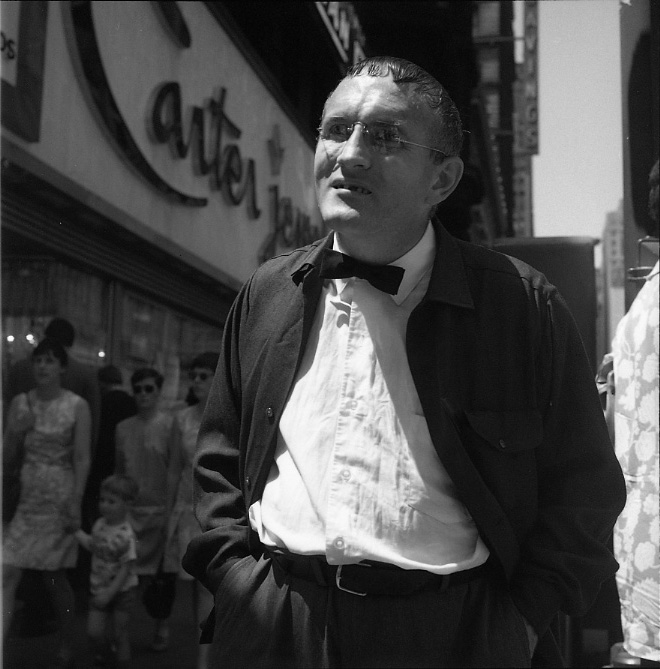 Vivian Maier, Untitled (Man with Glasses and Bow Tie), 1969
Kopeikin Gallery
Paul Kopeikin's Culver City gallery showcases a range of mostly emerging photographers whose conceptually based practice investigate ideas around identity and place.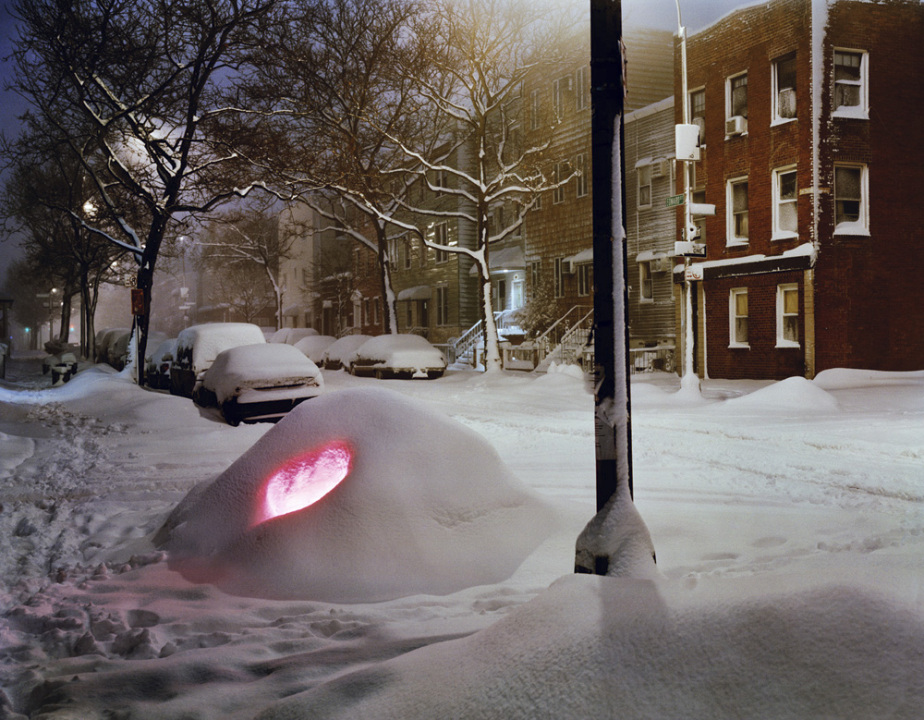 Kevin Cooley, Devoe Street Refuge, 2011
The AIPAD Show also offers an amazing range of Saturday public programs including an artist talk with renowned Dutch photographer, Rineke Dijkstra. For more information, click here.
You'll find the range of work at the Photography Show amazing. The slideshow below features an additional 20 works by some of the most coveted photographers in the world.
An Inside Peak at 20 Must-See Works At the AIPAD Photography Show and the Dealers You Need to Know
Bryce Wolkowitz Photographic processes have evolved dramatically over the past twenty years with many artists utilizing new media to complement their photographic work. Bryce Wolkowitz has been at the forefront, representing photographers and new media artists alike. The program is contemporary and includes both established and emerging artists. Look for an amazing presentation of important Ed Burtynsky works at the show.

Daniel Blau LTD Daniel Blau's exhibition at AIPAD 2012 includes works by some of the greatest photographers of the first generation, such as Alinari, Baldus, Bisson Freres, Le Secq, Marville, and Nègre, with a particular emphasis on the transitional years 1850-1860; during this period, the invention of the glass negative and albumen paper gave the artists important choices of "soft" or "sharp focus," depending on the materials utilized.

Edwynn Houk Gallery Edwynn Houk was an early champion of modern masters such as Andre Kertesz, Brassai and Ilse Bing, among others. He is known for mounting critically-acclaimed and equally ambitious exhibitions as well as for introducing now-established contemporary artists including Robert Polidori.

James Danziger Gallery Over twenty years, Jim Danziger has built a program known for originality and diversity that spans established and emerging talent. Christopher Bucklow's photograms require meticulous attention to process and detail to produce works of extraordinary beauty.

Andrea Meislin Gallery Andrea Meislin honed her curatorial skills at the Israel Museum in Jerusalem. Her program focuses on Israeli artists exploring various aspects of the diaspora both in Israel and abroad.

Martin Weinstein Gallery

Laurence Miller Gallery

Gitterman Gallery Featuring both contemporary and historic masters as well as under-recognized artists deserving of greater notice, New York-based Gitterman Gallery will present a classic Los Angeles landscape by Adam Bartos, as well as important works by Edward Weston and Gita Lenz.

Lee Marks Fine Art A founding member and past President of AIPAD, Lee Marks relocated her New York-based program to enliven the cultural scene outside Indianapolis in 1998. She represents a range of strong contemporary photographers including Diane Arbus' printer, Neil Selkirk, Lucinda Devlin and Mariana Cook, whose work is featured here.

Julie Saul Gallery

Nailya Alexander Gallery Nailya Alexander has built an amazing program focused on historically important and contemporary Russian photography. From the idealism of the early 1920's to the powerful symbolism of Socialist Realism, Soviet triumphalism and documentation of World War II to life in the post-Communist era, the artists in her program provide a mirror of Russian life and ideology.

Robert Koch Gallery Along with Jeffery Fraenkel and Stephen Wirtz, Robert Koch runs one of the best photography programs in San Francisco. The gallery presents Modernist and experimental photography from the 1920s and 1930s as well as compelling contemporary works. We're excited about this Robert Heinecken piece from 1988.

Paul Cava Fine Art and Photography Paul Cava presents a diverse range of photography from vintage to contemporary with an emphasis on the figurative. His program also nurtures photographers exploring the boundaries of unusual processes from tin-types to palladium and collodion prints, among others.

Robert Mann Gallery Robert Mann's program incorporates not only classic photography but exciting new works by emerging stars such as Julie Blackmon, Holly Andres and Jorn Vanhofen.

Robert Klein Gallery A former President of AIPAD, Robert Klein's Newbury Street gallery quickly established a national reputation a discerning eye through early exhibitions featuring Diane Arbus, Annie Leibovitz, Sally Mann and Hiroshi Sugimoto, among others. For the Photography Show, Klein will feature masterworks by Irving Penn, Edward Weston, Annie Leibovitz and, to coincide with the ground-breaking exhibition at the Guggenheim, an important work by Francesca Woodman.

Peter Fetterman Initially a film-maker and collector, Peter Fetterman was one of the early pioneers of Bergamot Station in Santa Monica. The program emphasizes humanist photography and presents well-conceived exhibitions showcasing a range of works from classic 20h century photography.

Sasha Wolf Gallery Sasha Wolf's program showcases documentary photography such as Paul McDonough whose New York pictures 1973 – 1975, vividly illustrate the poetry of daily urban life.

Stephen Daiter One of the finest galleries in Chicago, Stephen Daiter's program is focused on 20th century works especially the avant-garde, experimental, documentary and photojournalism. Chicago, Multiple Exposure by Charles Swedlund, paints a wonderful picture of the frenetic nightlife of 1950s Chicago.

Weston Gallery Located in Carmel, CA, Weston Gallery's program spans the 19th, 20th and 21st centuries. The gallery will feature, among others, this iconic Ansel Adam work that contributed to the formulation of his visualization theory, a method for determining optimal film exposure and development.

Yossi Milo Tim Hetherington was an award-winning film-maker (for his documentary, Restrepo, about a platoon of soldiers in Afganistan) and photographer whose work gave us a deeply personal, individual vision of the horror and vulnerable humanity of war. Tragically, Hetherington was killed in Libya on April 20, 2011 at the age of 41.