Volume 174 (7/22/11)
The gentleman from Florida, who represents thousands of Medicare beneficiaries, as do I, is supportive of this plan that would increase costs for Medicare beneficiaries. Unbelievable from a member from south Florida.
Look, Debbie, I understand that after I departed the House floor you directed your floor speech comments directly towards me. Let me make myself perfectly clear, you want a personal fight, I am happy to oblige. You are the most vile, unprofessional, and despicable member of the US House of Representatives. If you have something to say to me, stop being a coward and say it to my face, otherwise, shut the heck up. Focus on your own congressional district!

I am bringing your actions today to our Majority Leader and Majority Whip and from this time forward, understand that I shall defend myself forthright against your heinous characterless behavior......which dates back to the disgusting protest you ordered at my campaign hqs, October 2010 in Deerfield Beach.

You have proven repeatedly that you are not a Lady, therefore, shall not be afforded due respect from me!

Congressman Allen B West (R-FL)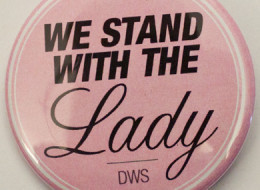 This letter is to ask for your help and support, and that of your colleagues, in the passage of an increase in the limit on the public debt.

As Secretary Regan has told you, the Treasury's cash balances have reached a dangerously low point. Henceforth, the Treasury Department cannot guarantee that the Federal Government will have sufficient cash on any one day to meet all of its mandated expenses, and thus the United States could be forced to default on its obligations for the first time in its history.

This country now possesses the strongest credit in the world. The full consequences of a default or even the serious prospect of default by the United States are impossible to predict and awesome to contemplate. Denigration of the full faith and credit of the United States would have substantial effects on the domestic financial markets and on the value of the dollar in exchange markets. The Nation can ill afford to allow such a result. The risks, the cost, the disruptions, and the incalculable damage lead me to but one conclusion: the Senate must pass this legislation before the Congress adjourns.

I want to thank you for your immediate attention to this urgent problem and for your assistance in passing an extension of the debt ceiling.
Chris Weigant blogs at:
Follow Chris on Twitter: @ChrisWeigant
SUBSCRIBE AND FOLLOW
Get top stories and blog posts emailed to me each day. Newsletters may offer personalized content or advertisements.
Learn more