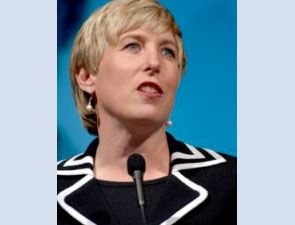 L.A. City Controller Wendy Greuel recently released her latest audit of the City's emergency preparedness, following up on a 2008 review which criticized the City's lack of a clear vision or strategic plan to respond to a major natural or man-made disaster. Four years later, the City still has a long way to go to resolve the red-flags that were raised by the previous audit.
In particular she notes little improvement in a key concern: interagency cooperation between the City's Emergency Management Department (EMD) and each of the five departments reviewed for this audit, including the Airport, Port, Convention Center, Department of Transportation and Recreation and Parks.
I wanted to find out what that means if a major quake or wildfire were to occur today.
CS: Can you give us the worst case scenario if your recommendations are not implemented during an earthquake or terrorist attack for instance.
Wendy Greuel: A breakdown in cooperation between the City's different agencies in a high-pressure situation such as a natural disaster can compromise the safety of our City's residents and lead to wasted resources, redundancies, and a less effective emergency response effort. We have robust preparedness plans, however, during the critical moments after a disaster strikes, using all the City's resources as effectively as possible can be a matter of life or death importance. Unfortunately, we can never know if we're entirely prepared for the absolute worst case scenario, but implementing my audit recommendations will improve the City's emergency preparedness.
CS: What are some of our city's key weak spots:
WG: Los Angeles is vulnerable to a multitude of disasters including earthquakes, mudslides and fires, and terrorist and other man-made threats, each of which would present a threat to different parts of the City. My audit found that the City has yet to develop a comprehensive plan for sheltering persons in the event of a major disaster or emergency event, and that the economic recession has limited the City's ability to effectively fund staff resources and training. Further disruptions of state and federal grant funds could further exacerbate these problems.
CS: How much will it cost to complete fulfilling your recommendations and is the money realistically in our city budget?
WG: While my audits do not include an estimation of implementation costs, the department's official response to my audits is part of the process of fulfilling my audit recommendations. I expect department managers to make implementing my recommendations a priority within their budgets to improve the City's emergency preparedness.

CS: How do the mechanisms that we do have in place compare with other cities?
WG: Los Angeles has made some strides towards the City's emergency preparedness since 2008. We now have an Emergency Operations Center to serve as a command center in the event of a disaster, an agreement with the Red Cross to quickly and efficiently deploy disaster relief resources, and an emergency preparedness strategic plan that meets federal disaster relief guidelines. The City still needs to improve its inter-agency cooperation and communication, and there is still more that should be done regarding public private partnerships. For a city as large as Los Angeles, significant resources must be devoted to emergency preparedness.

CS: What can individual residents do to make our city more prepared?
WG: Each individual or family should have a plan for how they will react to a disaster. It's also important to have at least three days of water, food, flashlights, and first aid equipment in a central location within the home. Additionally, it is important to remain calm if a disaster strikes to reduce the chances of accidents occurring and help make any evacuation processes orderly and efficient.
CS: Talk about what the city IS doing right..
WG: My audit found that the City has made progress since 2008. The Emergency Operations Center, the agreement with the Red Cross, and the establishment of the Los Angeles Emergency Preparedness Foundation to get the City's business and NGO communities involved in the City's Emergency Response plans have all been implemented. There's still more to be done, but our overall response plans meet FEMA standards, and the City puts a lot of resources and planning into making sure that Angelenos are kept safe.

CS: What keeps you up at night?
WG: Over the course of my career and as a lifelong resident of Los Angeles, I've been part of the City's response during earthquakes, fires, mudslides, and civil disturbances. The City has learned from each disaster we've experienced how to better prepare for the future, but the idea of another disaster striking and putting the health and safety of Angelenos at risk is one of my deepest concerns. As Angelenos, we know that natural disasters are a question of when, not if, however it is clear that more must be done to help ensure that the City is adequately prepared for any disaster.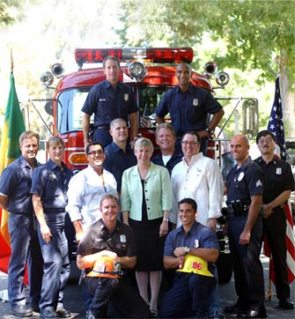 To review the audit, log on to the Website of Los Angeles Controller Wendy Greuel: http://controller.lacity.org/index.htm