As initially posted on Healthy Child Healthy World.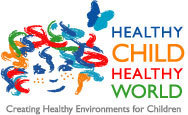 With parenthood comes a most spectacular wake-up call. Are YOU awake?

For almost 20 years, the nonprofit Healthy Child Healthy World has witnessed the "light-bulb moment" of millions of parents when they learn that their homes, their environments, and their own bodies have been unknowingly contaminated by toxic chemicals. Its unthinkable that the government hasn't been protecting our families, and that industry has greedily swept aside concern for public health in the face of profit.
Parents soon feel betrayed, they feel vulnerable, they feel alone.
But its time to really shake things up, by waking parents up. Please help us send a universal wake-up call to inform parents about the dangers of toxic chemicals in our world, and get a movement of parents activated to do something about it in 2010!
Here's what you can do: spread the word and wake-up another parent. Share this video with your co-workers, send it to your child's school community, post it on Facebook and Tweet it to your network. Please hit send!
"Together, we can change the world... one home at a time." Thank you for helping the children of tomorrow, by WAKING UP parents today and joining us.