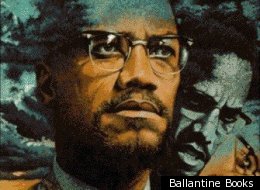 It is so difficult to choose only ten books for Black History Month; my list should be immediately expanded to include any book by any of the authors I cite.
Of the many skills we learn in school, the two most important are reading and writing. Master these, and the rest comes easy. I tell students all the time that a book can be read on many different levels. It can of course be enjoyed as a story, but it also can be deconstructed as a writing lesson. This is so cool! A reader can get a lesson on writing from any of the authors on this list.
I have learned so much from each of them as well as many other authors. The lessons I've learned from Toni Morrison and Walter Dean Myers and Mark Twain are reflected in my latest book, "The Mighty Miss Malone" [Wendy Lamb Books, $15.99].
Not only are these lessons available in February, they should be taken advantage of year round.
An important book concerning slavery and its lasting, haunting impact on African American life. The work of a master wordsmith at her best.

Innovative, thought provoking novel about a good young man accused of murder. Told through film scripts, photographs, and first person narration. Absolutely beautiful, complex and memorable.

The story of a family forced into the Witness Protection Program. A beautiful example one of Ms Woodson's strengths; the ability to quickly put the reader inside of her character's lives.

A fascinating autobiography by an amazing man. Mr. Bryan's story about his evolution into an artist captures the same sense of joy and wonder that his art and books do. Uplifting.

The history of the immigration north of African Americans from the early 1900s to the 1970s. Personal, warm and fascinating. This is the way to make history come alive.

Despite recent revisions of who Malcolm X was, the original source is still the best tool for understanding his journey and growth. Upon re-reading I'm left to wonder how things would be different today if he had lived.

Stunning. Mr. Nelson is gaining the recognition he so richly deserves. This book needs to be in the homes and schools of every American.

A little-known masterpiece. DuBois improbably turns "an economic study" into a beautifully told story. The story is deceptively simple and works on so many levels.

A gift from two masters. Lester's magical writing and Pinkney's breathtaking illustrations combine to make this book an absolute delight.

The first novel that really had an effect on me as a young reader. I was in eleventh grade when I read it and have not been able to forget so many aspects of this underappreciated classic.