We started the day on the STIHL Tour des Trees with a tree dedication of a Japanese lilac at the Jefferson County Historical Society Victorian Garden in Watertown, N.Y. Having just left Syracuse the day before, Watertown was a stark difference with its hometown atmosphere. This was clear by the mayor's contributions to the dedication and his approachability. He honestly stated that the trees sometimes get slighted in the everyday business of city politics. It was refreshing to hear a genuine concern for the trees and the challenge of being sustainable at a city level.
The ceremony ended with our traditional tree blessing -- not to be confused with anything dogmatic. Ours involves claps, finger wiggles, shouts, and ends with a song. For more details, ride in the Tour.
Then off to the races! This morning's ride to the Cape Vincent Ferry was fast and furious. The pace line I was in was riding at least 21 miles per hour. I hung on the fringe for about ten miles, then dropped like a bag of rocks. Once again, I linked up with my pacing partners, Deanna Zoerb and Rex Webber. They reminded me how much easier and more pleasant it is to ride in a pace line, as opposed to battling the road and wind alone.
We flew to the Cape Vincent ferry 30 minutes early, our last stop in the United States. Confusion ensued as we boarded the ferry and attempted to load the luggage truck. We thought we had to accompany our luggage over the border. The captain of the ferry said, "No way." We went alone to the Canadian border.

The night before, our Tour organizer, Paul Wood of Black Bear Adventures, had advised us this crossing may hold some interesting challenges, due to a border patrol officer known best as "The Searcher." Our crossing into Canada's Wolfe Island, however, was anything but difficult, and we were back on the road within fifteen minutes.
We rode quickly through beautiful Wolfe Island to another ferry. Upon arrival, I had plenty of time to look around. I rewarded my efforts with a Fudgsicle® and shared a liter of chocolate milk with fellow cyclist Julia Bartens.
We had an easy ride to Lake Ontario Park, where we were met with another fabulous lunch made by Wandering Fork including crème brulee ice cream, and Canadian Scouts and other local children, who were getting ready to experience one of my favorite events: a Professor Elwood Pricklethorn presentation.
Veteran Tour cyclist Warren Hoselton dons a crazy white wig and white coat and brings out a variety of props including crowns, wands, and globes to get kids excited about trees. Today, he had a great crowd of kids who were so excited to share what they learned about what trees provide to us.

At the end of the evening, we had a free night to explore downtown Kingston, which is the closest I've felt to Europe so far in North America. All the shops along every street were independent, and we decided to try White Mountain all-natural ice cream after a few Canadian natives recommended it. I ate dinner with some of my STIHL teammates at Dianne's Fish House, and after dinner, we walked back to White Mountain for my fourth ice cream of the day.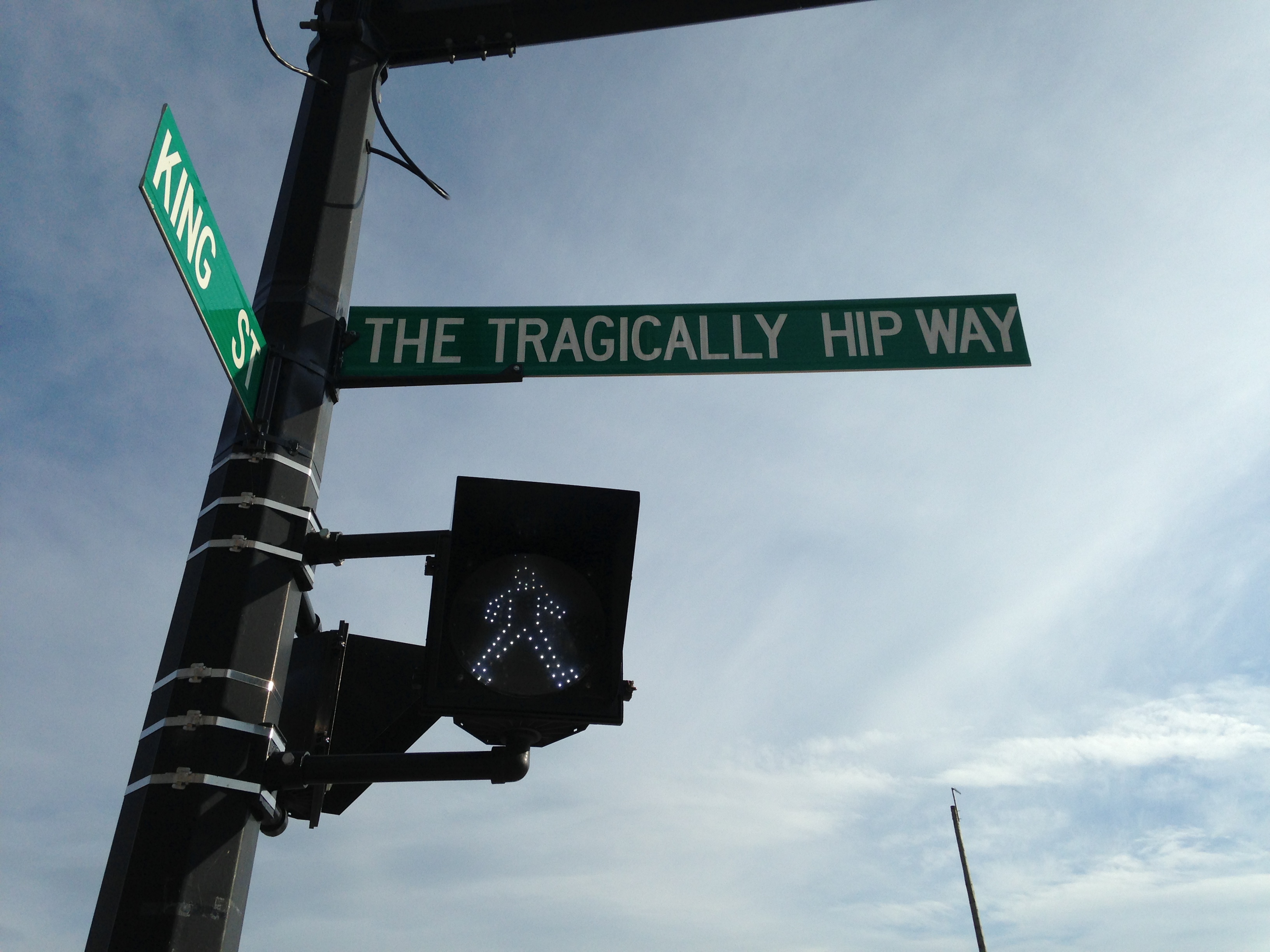 Tomorrow, I'll burn all of them off with a 92 mile ride to Belleville, Ontario.