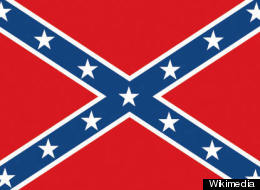 EDITOR'S NOTE: Of course, this piece does not reference all Southerners, but the identifiable trends in the Southern politics over time.

To many observers, the veneer of contemporary Republicanism makes modern southern politics appear little different than the brand of conservatism that prevails across the mountain states, Southwest, Midwest and even large pockets of the presumably communist Pacific Northwest.
It isn't.
Stripped of the façade of party colors, the game of division, nullification, and obstruction practiced by southern reactionaries today is the same as the fathomlessly fraudulent politics that split the country in 1861 and in significant ways has kept it apart ever since.
The problem is that today's southern-fried Republican Party hasn't simply abdicated its most important leadership positions to Dixie pols, it has adopted its rebel culture of suspicion and hostility toward any Washington D.C. government.
The result is a political process hobbled by a poisonous tradition of southern resistance and vendetta that keeps the country dithering over such ridiculous matters as contraception and gay rights while China colonizes half of Africa, builds the world's greatest high-speed rail network and even manages to do capitalism better than us.
That's because unchecked southern pathos are destroying the American political process with a time-sharpened array of toxic influences:
Chuck Thompson is the author of Better Off Without 'Em: A Northern Manifesto for Southern Secession [Simon & Schuster, $25.00].
Why Southern Politics Are Disruptive
In June 2010, at the height of the ineffectual effort to cap the BP Deepwater Horizon oil gusher on the floor of the Gulf of Mexico, the Louisiana State Senate devised a novel solution. Specifically, on the sixty-sixth day of the environmental tragedy, the men and women duly elected to deal with Louisiana's many and varied problems declared a statewide Day of Prayer, beseeching God to bring a swift end to the undersea petro geyser. The resolution passed unanimously and was signed by Governor Bobby Jindal, meaning that while one of the greatest manmade disasters in history spewed acres of gook and roving tar balls off of their coastline, not a single senator in all of Louisiana had the brains or balls to stand up and say, "Are you guys fucking kidding me with this shit?" BP's gusher wasn't stopped until July 15, three weeks after the Day of Prayer, and then only when a mortal-made, 150,000-pound cap was lowered onto the wellhead. Yet as the unanimous senate vote confirmed, the Day of Prayer was viewed as a perfectly reasonable political response in a part of the country where Obama is a Muslim and alligator nuggets are a delicacy. This may be well and good for Louisiana, but once in Washington, the effects of hidebound religious dogma hogtie national progress. Those who hold that God's law is immutable arrive in the nation's capital armed not with the diplomat's skills of persuasion and compromise, but with the fanatic's conviction that negotiation with infidels equals sin, making a moral imperative of opposing all heathen political interests, no matter how logical or goodly. Thus is put into play the unbending "no compromise" plot lines that have stymied debate and brought the country to its current state of political stalemate. It's not that religious zealots won't compromise. It's that they can't. If they could they wouldn't be religious zealots in the first place. And, yes, there are evangelical kooks and other "southern" influences evident in all fifty states, but there are Walmarts and Levis in China, and the presence of these institutions no more makes China the United States than the existence of Bible thumpers and barbecue restaurants makes the North the South. The South is the head, heart and tail of the evangelical beast in this country and the region from which it derives its electoral power. Flickr photo by spaztacular

Hand in glove with southern evangelical radicalism has been a heroic refusal to engage in traditional horse-trading. With the southern caucus in Washington reaching for any branch it can to keep its mulish platform alive, that never-say-tie tenacity threatens the future of the country today more than at any time since 1860. In Patriotic Gore, his 1962 survey of Civil War literature, Edmund Wilson wrote of his fellow southerners: "They have never entirely recognized the authority of the Washington government." Today, the "Southerner first and American second" ethos remains widespread in Dixie. Within the narrow-minded confines of the us-against-the-North worldview, recognizing the ultimate sovereignty of the U.S. government amounts to a verboten admission of weakness. As a result, the South no longer sends politicians to Washington. It sends blinkered warriors whose job is to represent the unbending naysayer impulse. Worse, no longer are southern pols even the seditious but gifted white-maned officer orators of the Senator Claghorn days. At least those guys had style. Today the South consigns to Washington mere foot soldiers whose Men's Wearhouse political dexterity renders most congressional debate as erudite and elegant an employee smoke break in the parking lot behind the Waffle House. There's no more reason now to expect the South will start cooperating with the rest of the country than there was in 1860 or 1960. As a Confederate flag supporter in Georgia told the Atlanta Journal-Constitution in 2004 after his side lost a referendum to keep its beloved slave-days symbolism on the state's flag: "We will keep our anger alive. We shall be grim and unconvinced and wear bitterness like a medal."

Neither intellectual nor populist, the modern political South is more accurately described as a captive tool of corporate ideology. Regional politics reflect this reality with an unwavering drive to confirm the conviction that the industrialization of the South is not only sacred, but attainable only through cheap labor and laws that maintain a perpetually impoverished lower class from which to draw it. "You've had job growth in the South, but they are low-wage jobs with poor benefits," says Katherine Newman, co-author of 2011's Taxing the Poor: Doing Damage to the Truly Disadvantaged, widely published expert on poverty and the working poor, whose book focuses on the South. "It's a very galloping economy that is based on low-wage labor and low levels of regulation. "It's very Brazilian in that way. It's a certain type of economic growth that is highly unequal. It's not necessarily the type of growth you want." The latest example: Alabama forking over almost $160 million in tax subsidies to lure Europe-based Airbus to build a plant on Alabama soil to directly undercut Boeing, for the past half-century this country's largest and most important exporter and manufacturer of military aircraft. Southern pols love to complain about socialism, but when the price is right their patriotic zeal is quickly transferred to state-run European concerns and union-resistant corporations. Flickr photo by 401(K)2012

The Solid South's evangelical rigidity of thought not only confers upon the region an inordinate influence in presidential politics, it enables the South to assume a disproportionate control of Congress through the assumption of congressional committee chairmanships. The seniority system for chairmanships adopted by Congress in 1910 has allowed change-fearing southern voters--who tend more than others to return the same officials to Washington year in and out--to seize control of House and Senate leadership positions. Thus have the most reactionary and entrenched politicians in the country wrested control of the laws and policies of the entire nation. "The result of having a secure electoral base is that you stay around Washington a very long time," says University of Georgia political science professor Charles Bullock. "That means you can to some degree ignore your constituents to spend time doing favors for your cohorts, building alliances with other congress members." Today's important Republican congressional leadership is disproportionately southern. The current Senate minority leader is Mitch McConnell of Kentucky. After House speaker John Boehner (the tanning-butter sensation is from Cincinnati, a city whose airport is actually across the Ohio River in Kentucky, or as close to Petersburg, Kentucky's Creation Museum as you can get without Michael rowing your boat ashore), the two most powerful House posts belong to southerners: majority leader Eric Cantor of Virginia and House Financial Services Committee chair Spencer Bachus of Alabama. Upon assuming his position in 2010, Bachus, whose committee's dominion includes the Federal Reserve, World Bank, and International Monetary Fund, unapologetically articulated the lickspittle southern approach to corporate supplication. "In Washington, the view is that the banks are to be regulated, and my view is that Washington and the regulators are there to serve the banks," Bachus told The Birmingham News.

The ultimate cost of all of this northern kowtowing to the unreconstructed mix of southern political perversions has been America's unseemly history of military adventurism. The southern politician's enthrallment with war and bloodshed, his veneration of defeat and disaster, his zeal for religious crusade, and easy compliance with the corporate profit motive, has repeatedly dragged the nation into unnecessary wars. Lately, these gunboat exploits have led to not only the diminution of America's influence abroad, but a paralyzing depletion of public treasuries. "The long-standing determination of so may southerners to show their 'Americanness' through ostentatious professions of patriotism and an aggressive 'my country right or wrong' attitude [has] typically translated into historically high levels of military participation and enthusiasm for military action," writes University of Georgia history professor James Cobb of the "fundamentally military nature of the [southern] collective purpose." To those who would argue that it's unfair to blame the South for America's never-ending love of cannon fire, assault rifles, and limbless foreign children--as well as the political and financial disasters that now reliably occur as a result of this pathology--I suggest an examination of the record. The greatest calamity in the nation's history is a perfect place to begin. Because it has long passed into the etched-in-granite annals of national legend, Americans have completely lost sight of the single most important fact about the Civil War, which is that it absolutely, positively, in no way had to happen, that it would have been as easy to talk yourself out of as your annual colonoscopy. This becomes clear when you read the prewar history and discover that--as southerners love pointing out--far from being a saintly emancipator of slaves, Abe Lincoln was quite willing to allow southerners to keep their slaves shackled till doomsday if it meant avoiding secession and war. The War That Did Not Have to Happen occurred for the sole reason that a great number of influential southern leaders wanted it to happen, and agitated for war in the press, halls of government, and public forums. Eighteen sixty-one wasn't the first time the country had been led into an unnecessary war by southerners, nor would it be the last. It was a particularly belligerent class of freshman legislators from the South that agitated in Congress for the War of 1812. Popular South Carolina writer of southern-centric novels William Gilmore Simms was influential in rallying fellow gun-toters in support of the morally baseless Mexican War. "You must not dilate against military glory," Simms fairly ejaculated in an 1847 letter to South Carolina senator James H. Hammond. "War is the greatest element of modern civilization, and our destiny is conquest. ... The Mexicans are in the condition of those whom God seeks to destroy having first made mad." The South has provided the key political push for more recent military blunders. As C. Vann Woodward noted in The Burden of Southern History, "Not only had the strongest support for the Vietnam war come from the South, but so also had the President and the Secretary of State who led the crusade." Given all of this, can anyone be surprised by a 2002 poll that showed about two-thirds of southerners supported an invasion of Iraq, as opposed to barely half of Americans in general? Just as the Civil War could easily have been avoided, so too might have the money and virtue pit of Iraq been sidestepped had not all the Armageddon bullshit and demagogic bluster about threats to "our freedom" yet again worked their sinister magic on the hoi polloi. As though any power in history has ever had the navy or air support to sail across the Atlantic or Pacific with the ten million or so heavily armed and supplied troops it'd require to conquer America. Here's a secret intel bulletin for all y'all who've never left Yoknapatawpha County and imagine the United States is constantly on the precipice of enemy invasion--the only way this country is ever going to surrender its liberty to a foreign power is if it keeps electing corrupt officials who auction it away to multi-national corporations and overseas government interests in exactly the fashion that southern star chambers have been doing to their own people throughout their entire dyspeptic history.