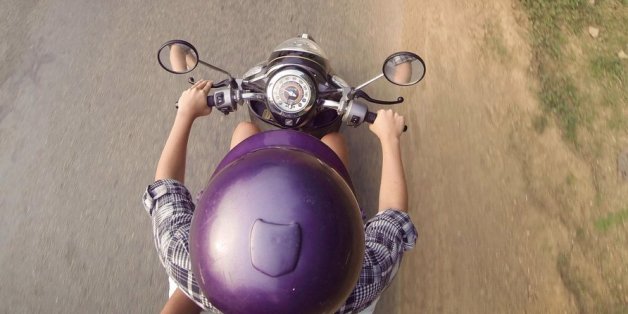 Read on
HuffPost Brasil
Scooter, Vespa, motorbike, moped. Call them what you will -- those machines are wildly common in the cities of Asia. Because they are cheap, light and easy to ride, they dominate traffic around here, and have become very popular among travelers. But is traveling this area of the world on a scooter only for the bold?

Over two and a half years traveling around Asia, I've found just the opposite. For starters, renting a bike is a very easy thing. Driver's license? You often don't need to present one. Insurance and deposit payments are rarely asked for. Gasoline? You can buy it for a song. Rent? A bargain. Besides the low cost, scooters are an excellent means to explore cities, villages, fields and beaches, since you're free to choose your own way and reach places otherwise hard to access. One day on a little bike is a guarantee of totally unpredictable experiences that will become the most special memories of your trip. So, when in Asia, do what the locals do: get on a motorbike and hit the road. Here are some suggestions of destinations you can hit up on your next vacation!

1) YOGYAKARTA, INDONESIA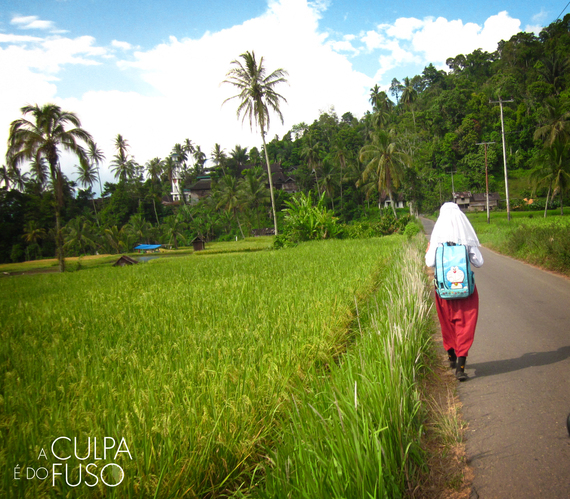 The city's surroundings are a perfect slice of Indonesia: endless rice fields, tiny villages, and a dizzying entanglement of little roads, ready to be explored by you, your scooter and nobody else. You can also visit the famous Hindu temple Prambanan, crossing the little town of Kaliurang at the foot of the Merapi volcano. Can you picture that? Well, it's better than you can imagine! Apart from a brief patch of chaotic traffic at the town's exit, the rest of the road is pure peace that you won't soon forget.

2) LUANG PRABANG, LAOS
Walking around the charming streets of Luang Prabang, you will be approached by travel agents offering package tours to take you to the waterfalls, the elephant fields or for a trip to the river. Say thank you, walk away -- and go on into the first shop that has a scooter to rent and a good map to sell.
Going solo is much more fun -- you can take your time and go to Kuang Si and Tad Sae, two splendid waterfalls with turquoise water. The road is in good condition and cuts through forests and mountains, offering you astonishing landscapes along the way (and a lot of shade!). With a bit of luck, you will have the chance to give a ride to the kids walking back from school at the end of the day.
3) CHIANG MAI, THAILAND
Chiang Mai is right in the middle of the highest mountains of Thailand, so it's no surprise that the city's surroundings display exuberant natural beauty. Forests, strawberry fields, rivers and a lot of ecotourism (WATCH!) are all around you. Another good option is to climb 9 miles up the mountain to visit the holy temple of Wat Phra That, one of the most famous and revered in the city. Whatever your route is, be sure to expect intense traffic on the way back to the city, especially at the end of the day.
If you don't dare to face the road, relax. Visiting the historical centre of Chiang Mai on a scooter is really easy. Stay in that part of the city and enjoy the many Buddhist temples built during the city's foundation, over 700 years ago. If the heat gets tough (and it will), stop to eat a delicious pad thai before moving on to the next temple.

4) MANINJAU LAKE, SUMATRA (INDONESIA)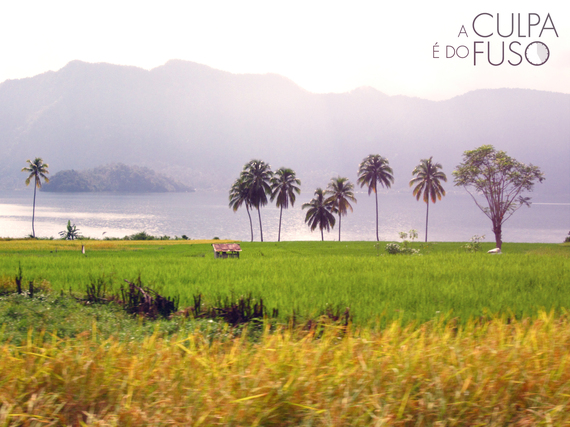 5) HO CHI MINH CITY, VIETNAM
Traffic in Vietnam is a tourist attraction in and of itself. The hordes of motorbikes, the deafening sound of horns and the pedestrians' calm as they walk through the madness are vivid memories for those who visit cities such as Ho Chi Minh and Hanoi. So how did Vietnam get on this list? I'll explain:
Although I would not recommend riding your own bike around town, you can easily find a "mototaxi" and climb on the back -- it's cheap, safe and fun. In addition, some agencies offer Vespa tours to visit street fairs, bars and restaurants all through the night. It's a fantastic way to explore less touristy neighbourhoods and taste the local cuisine in great company.

6) KOH LANTA, THAILAND
Koh Lanta is one of my favourite islands in Thailand. Underestimated and little visited by many foreigners -- who prefer the famous and posh Phi Phi and Phuket -- Lanta is the ideal place for you to venture on your first scooter rides. The island, just 16 miles long, has a very laid back vibe, which is reflected in the people, the landscape and the traffic. The streets are paved, safe and not very busy. You can spend the day hopping from heavenly beach to heavenly beach or visit the scenic Old Town, the older part of the island that's filled with traditional houses at the edge of the sea, charming cafes and abundant peace.

But wherever you may roam, here's a reminder:
Traffic in Asia is not a piece of cake. In addition, local motorists drive in a way that seems to make sense for them, but tourists are definitely not used to it. Avoid very busy roads and check the road conditions. If you do not feel safe riding a scooter, DO NOT RIDE ONE. Find other means of transport or tag along with someone who's more experienced. Avoid rush hours and night tours. And it's always good to repeat the obvious: DO NOT DRINK ALCOHOL OR USE DRUGS when riding!

Now go pack, grab your helmet and have a nice trip!
This piece was originally published on HuffPost Brazil and was translated into English.
SUBSCRIBE AND FOLLOW
Get top stories and blog posts emailed to me each day. Newsletters may offer personalized content or advertisements.
Learn more