A SATC Premiere "2" Die For ...
While my invite must have been lost in the mail (thanks, Carrie!), I didn't miss a beat watching the red carpet roll-out for the premiere of Sex and the City 2.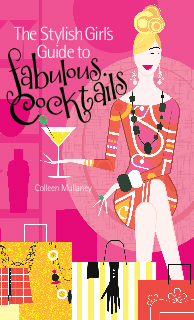 I got comfy and mixed up a batch of my Showstoppers cocktails, from my new book, The Stylish Girls Guide to Fabulous Cocktails, and tuned in my ustream so not to miss a second of the SATC2 fashion parade. There they were resplendent each one, Kristen Davis ("Charlotte") in a hot pink vintage strapless gown, Cynthia Nixon ("Miranda") sophisticated in black, Kim Cattrall ("Samantha"), the sexy siren in a old Hollywood style gold gown, and of course, Sarah Jessica Parker ("Carrie"), glowing in a soft lemon yellow asymmetrical Valentino, which she twirled around for all to see. Personally, my stylist and I selected orange and pink leopard print silk pjs and my sparkly peacock blue slippers. I did refrain from wearing my silver metallic tunic as I lent it to Liza for the evening instead! I was quite resplendent, too.
I whipped up a big bowl of hummus and pita chips, ode to Samantha's youthful quest, and I watched the red carpet fashion extravaganza we've been anticipating all year!
One of my stylish friends was at the premiere and after party and she called this morning: "It was a Moroccan-themed atmosphere with exotic lanterns and rose petals sprinkled on the floor and lots of beautiful people everywhere," she gushed. "The throngs of fans were kept at bay, while the white tent outside Lincoln Center was an oasis of Middle Eastern magic." How fun ...
Having heard that, I'm even more in the mood to party and counting the seconds until the girls arrive tomorrow night for our own premiere. To kick it up a notch, I'm picking up some festive paper lanterns to hang about. I've downloaded the soundtrack (can't wait to hear the original Single Girl, Ms. Liza!), and am ready to mix another batch of Showstoppers and get glam. Who needs Hollywood (or NYC!) for a great night on the town?! There's still plenty of time to plan your own fete, so check out my last blog here on The Huffington Post, or visit my website for everything you need to know.
Carrie on my wayward girlfriends ...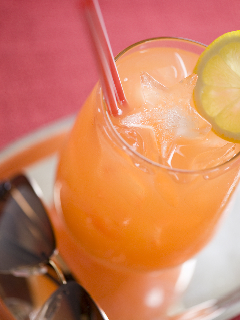 THE SHOWSTOPPER
From The Stylish Girl's Guide to Fabulous Cocktails
2 cups of ice
8 ounces St.-Germain liquer
8 ounces tangerine juice
4 ounces Absolut Citron vodka
Juice of 1 lime, freshly squeezed
1 bottle of champagne, chilled
In a small pitcher filled with ice, mix together St.-Germain, tangerine juice, vodka and lime juice. Mix well. Strain about 1-1/2 ounces to fill the bottom third of each of 4 champagne flutes. Top with champagne and serve.

SUBSCRIBE TO & FOLLOW LIFESTYLE
HuffPost Lifestyle is a daily newsletter that will make you happier and healthier — one email at a time. Learn more