90 buildings, scattered around 14 ex-soviet states, without trend, without a common 'school.' Is this evidence of pure innovation? Indeed it is to Frédéric Chaubin, French photographer and editor of Citizen K, who was fascinated by this unexplored window of Soviet architecture in the 1920s through to the 1950s, what he calls its fourth and final stage. Benedikt Taschen when approached with the idea of publishing the book, was equally enthusiastic about the idea and working with Chaubin, six months down the line we have it: 'Cosmic Communist Constructions Photographed' in our Crane.tv office.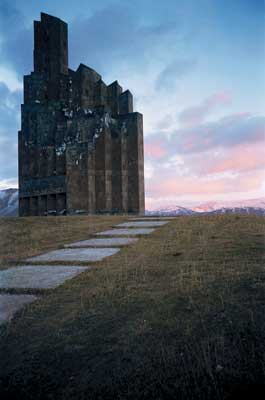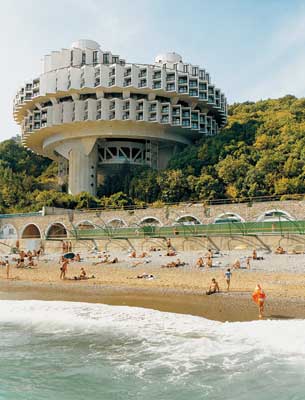 "I just realized that there was a specific period of Soviet history that hadn't been documented in some way." Chaubin originally noticed what he called 'strange, surprising buildings' on his travels to Georgia and Lithuania, eventually he started to connect them together and was intrigued by what he would discover if he was to actively search for them.
"I found a lot because people were bringing me information, they were opening doors, they were bringing me pointers," and that was how he worked for around seven years - researching, collating, learning. The book he admits doesn't by far cover everything produced in those last 20 years of the Soviet Union, but what it does inform us about is the very specific creations during that period. A period known for its diversity, the sudden, overwhelming freedom experienced by the people translated into new shapes, "because the ideological structure wasn't totalitarian anymore, or the totalitarian dimension was not working anymore."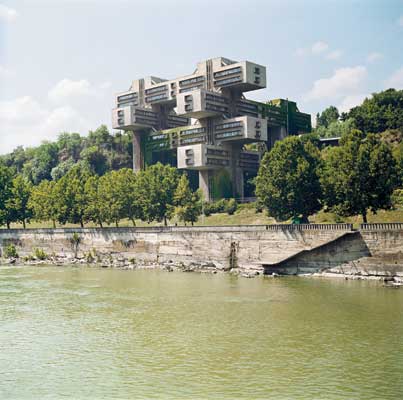 Chaubin goes on to express that he felt that there was a kind of free spirit that was going through the bizarre shapes made up by the buildings. But felt that it was understandable seeing as architecture is a representation of what is going through the mind of a period, it's the reproduction of the creator's philosophy: their ideology.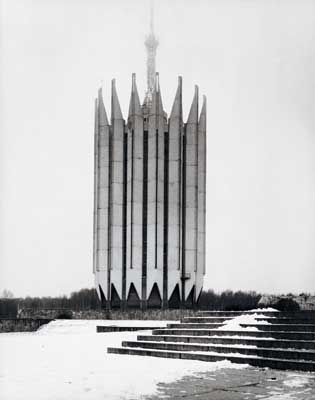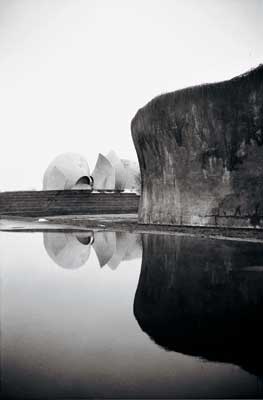 The designs reflect a way that the Soviet states dealt with Western influence, with local influence, with coming back to their roots, Chaubin concludes that, "it's the way global cultural change was shaping itself and could be already seen through the architecture."
Cosmic Communist Constructions Photographed by Frederic Chaubin,
£34.99, is published by TASCHEN and is available to buy now
at www.taschen.com.
Text by Carmen Ho for Crane.tv
Crane.tv App now available for Nokia devices from the OVI Store