Now That I'm Trying to Lose Weight, I Expect -- Nay Demand! -- More From My Food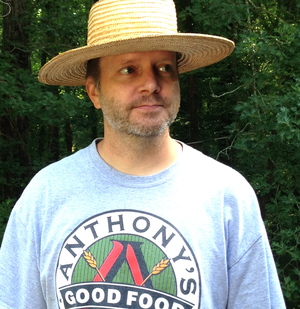 By Patrick Pittman, Cooking Light Social Diet Member
In addition to loving chocolate, I am a survival show junky. I especially like it when the survivors get to the point of calculating whether the energy exerted to get food, maybe swimming for an hour, is worth the energy they will get from two or three sea urchins. If more than one survivor is crunching the numbers, it usually leads to a disagreement not only over calories but flavor, texture, familiarity, spirituality and humaneness.
It was during just such a show, the one with blurred bottoms, while I was snacking on some Baked Tostitos Scoops and spicy hummus, that I realized yet another thing this Social Diet has taught me about myself (and it applies to a lot of other Americans). In this urban jungle of unhealthy foods, of easily accessible excess, new math is required if we're going to lose weight and get healthier. Like those butt-naked survivors, we on the Social Diet have to calculate which food is actually worth our effort, and we have to demand a lot more from the food we do choose.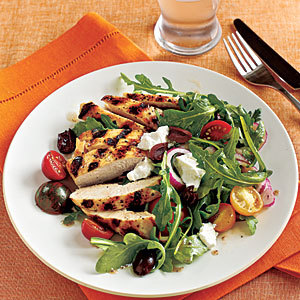 This is my environment: I can expend 20 steps, turn a key, drive a little, open my wallet and buy 1,200 calories -- in about 10 minutes. That's probably a net calorie surplus of 1,190 over energy expended.
So, instead of calculating the most efficient way (drive-through) to gather the most calories (chicken wings and fries) -- food I used to eat more often -- this diet has forced me to divine how to expend the most effort (running five miles) to harvest the least calories (a grilled chicken salad) from food that I actually enjoy. This remains strange math for me, especially since this new way of eating -- getting less food for more effort -- seems to also cost more money. But, now that I log everything I eat each day on MyFitnessPal, and compare my activity and progress with the other Social-Lights (I am trademarking that term), I insist, most of the time, that my food has real flavor and good nutrition and limited calories -- and it must satisfy. Chicken wings and fries just don't survive that math.
Have your expectations of food changed since starting a diet? Share with us. Comment here, email letters@CookingLight.com and tweet @Cooking_Light using #SocialDiet.
Note: This post originally appeared on the Cooking Light blog, Simmer & Boil. Check in on their progress at CookingLight.com/WeightLoss.
For more by Cooking Light, click here.
For more on diet and nutrition, click here.
Meet The Cooking Light Social Diet Board Of Advisors
Scott Mowbray is the editor of Cooking Light and believes that every meal of every day should be absolutely delicious -- just a bit less of it to be eaten from now on. He's set a 20-pound weight loss goal over 20 weeks, by Nov. 1

Erin handles PR and loves all things food -- cooking, baking, eating, and drinking. Working at Cooking Light is a pretty sweet gig, even if it comes with some occupational hazards (you can have one too many bites or sips!). When she's not writing press releases and pitches, she's in her home kitchen with her husband cooking and baking up a storm. All Cooking Light recipes, of course!

Allison is a contributing editor to and spokesperson for Cooking Light magazine. 2013 is a big year for her; on Valentine's Day she became mom to two delicious baby boys, and in October, she'll be birthing Lighten Up, America, a cookbook she wrote in collaboration with Cooking Light. Her goal is to lose the baby (or babies) weight by the time her book comes out.

Allison works on all things digital at Cooking Light, and in between posting and tweeting, she spends her time chasing after 2 little girls. Her weight loss goals are focused on fitness and spending just a bit more time on herself (spending any time will be an improvement).

Michelle lives in Manhattan and -- with moderate success -- juggles a demanding marketing job at Cooking Light and MyRecipes.com; a patient and forgiving husband; a hyperactive 7-year old son; and a way-too-sparse social life. It took 7 years, a combination of Weight Watchers (she's a lifetime member), regular personal training sessions, and a colorful assortment of mid-life crisis', but she is proud to be fit and back to her pre-pregnancy weight.

Patrick Pittman is 44, went to nursing school for his midlife crisis, works in an ICU in Birmingham, and takes care of twin 7-year-old boys during the week. He played soccer nearly all his life, but stopped when the twins arrived. While he doesn't miss the competition, he wants to be back in shape and just healthier in general. People think of him as patient, but he really thrives on quick, noticeable results.

Sean Kelley is an editor, writer, and video producer of health and wellness content. He splits his time between a small farm in Alabama where he raises two kids amongst okra, peas, and honey bees, and Atlanta, where he works for Sharecare. His goal is to lose 20 pounds by Jan. 1.
Follow Cooking Light on Twitter: www.twitter.com/Cooking_Light