Courtney Cachet
"So Courtney, what is your vision for the line?"
This question was asked of me in one of the first meetings I had with Lovesac, the furniture chain that now sells a line of seating and accessories that bears my name.
My vision was simple, clear and probably right in line with so many other American women (and men) just like me.
I wanted to design something that would reflect my sense of style and make people who own it feel good. At the same time, if you don't own it you will covet it. This is, almost always, what drives people to buy expensive fashion and accessory items. It's why you see receptionists toting around the latest Gucci bag even though they can't really afford it. Or why young women across America would willingly go hungry for a month just to be able to flash a bright red shoe sole to let all the world know they're rockin' a pair of Louboutins. I'm not putting anyone down for it, hey I'm a guilty party myself! It's just the way it is. Fashion, even when out of reach, also has an undeniable effect on most other consumer products. Especially in the home.
In my case, I decided to design seating that bears a resemblance to the quintessential classic, The Chanel Purse. I love classic fashion, Chanel, Hermes, Ralph Lauren. More contemporary takes I'm also fond of are Kate Spade, Lilly Pulitzer and Tory Burch. Classic with an edge, a little humor. It's no coincidence that these brands have all ventured into the home, as well. Their customers want it. If you like to dress in Kate Spade's style, you will want to reflect that look in your home whether you realize it or not. People's homes, like their fashion choices, reflect who they are or who they would like to be perceived as.
As we enter into NY Fashion Week, it seemed like a good time to explore some trends we're seeing in the home. As far as bringing fashion trends into your home, my thinking is start small. After all, a wardrobe that is "soo last season" is a lot easier to replace than a house full of furniture. Also, military chic is probably not a good idea for a kitchen, just sayin'..Leaning towards a more classic style and adding accessories is definitely the way to go. Think of your classic tailored pants that you change up season to season with the latest trend by switching a handbag, shoes or killer jacket. At the end of the day, like fashion your home should be filled with what you love, what makes you feel good and what makes you smile, whatever that may be.
XO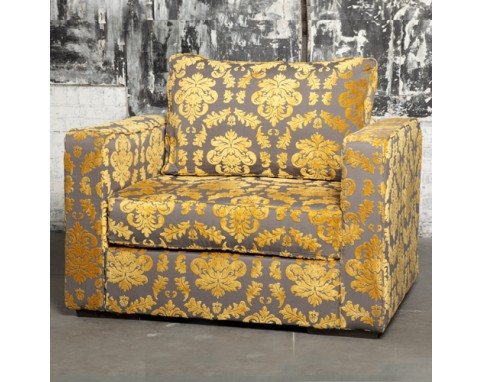 Classic Style but also very current in luxe cut velvet.
This is Courtney Cachet for Lovesac available at http://www.lovesac.com.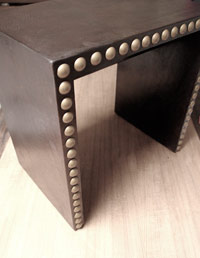 Edgy, studs..Loving this bench from http://www.yorkstreet.com.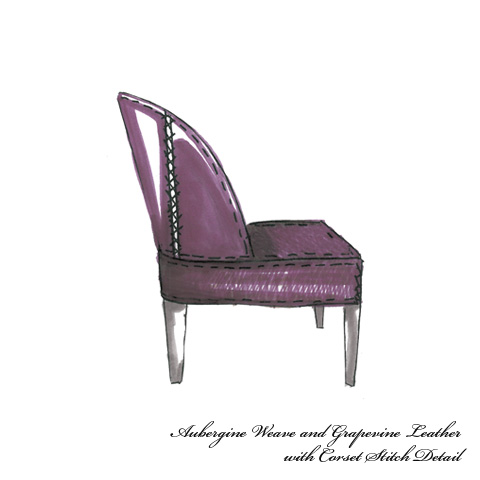 Not your Momma's traditional. An updated classic in rich plum with cross stitiching..Fabulous! From http://www.thenewtraditionalists.com.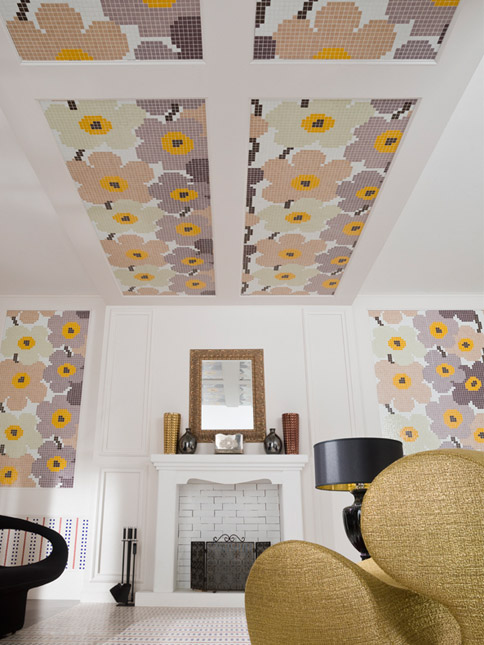 Floral, bold and a little retro. Also, wallpaper is back with vigor. Tiled wallpaper just takes the trend to a whole other level..From http://www.wallpaperintrend.com.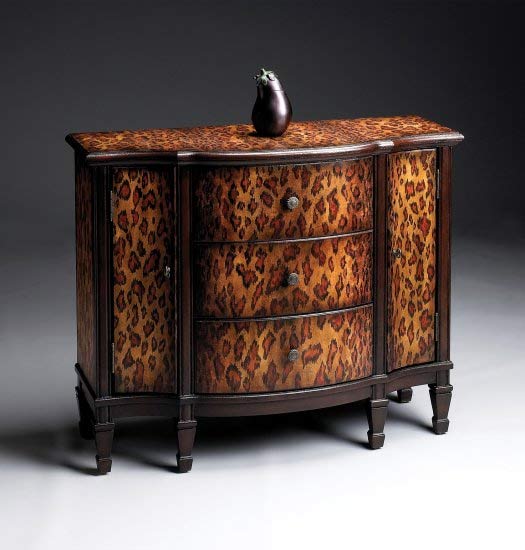 Oh yes, leopard and animal prints. Seeing this everywhere from Paris to Home Goods. This piece is from http://www.everythingfurniture.com.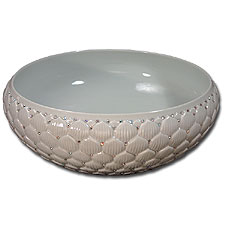 Swarovski crystals on your sink from http://www.linkasink.com.

Want to keep up with Courtney Cachet? Hit her up on Facebook, Twitter or her webpage http://www.courtneycachet.com.
Follow Courtney Cachet on Twitter: www.twitter.com/CACHETLIFESTYLE