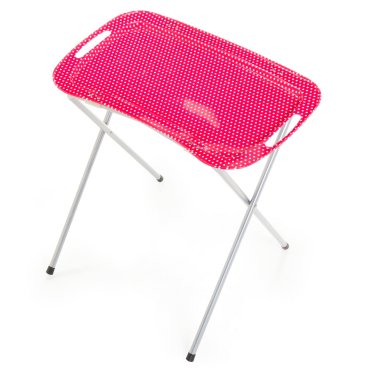 I love trays. Silver, melamime, antique, TV trays, you name it. We all love trays! In fact, I bet you have one or two yourself.
Trays are great because they are multifunctional, and I love multifunctional! You can use them to catch your mail, serve guests and steady your drink on top of an ottoman. Trays have come a long way from a design standpoint, too. They used to be just for school cafeterias and TV dinners until some really smart dude figured out he could get rich if he marketed them as so much more. We are the lucky beneficiaries of that genius person... So, now there are trays from everywhere in every material imaginable. They have become an increasingly popular item, both decoratively and functionally, in the well styled home.
If you're looking for some cool serve-ware or just some ultra hip decorative accents for your digs, I found some options I think would add a little panache to any home. I always say, beautiful living starts in the smallest details. Details that don't always have to be budget busters, too. Whether you're serving up the finest foie gras or just some Cracker Barrel and Triscuits, it undeniably looks-and feels-better on a pretty tray. Try it.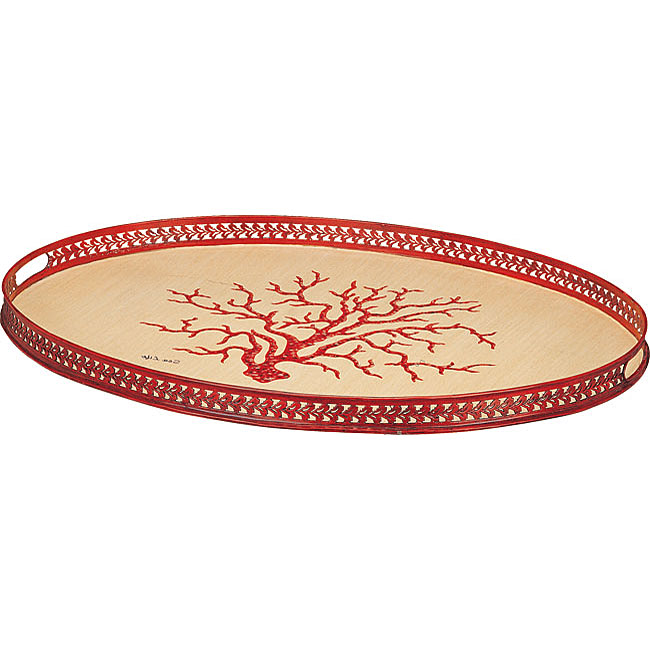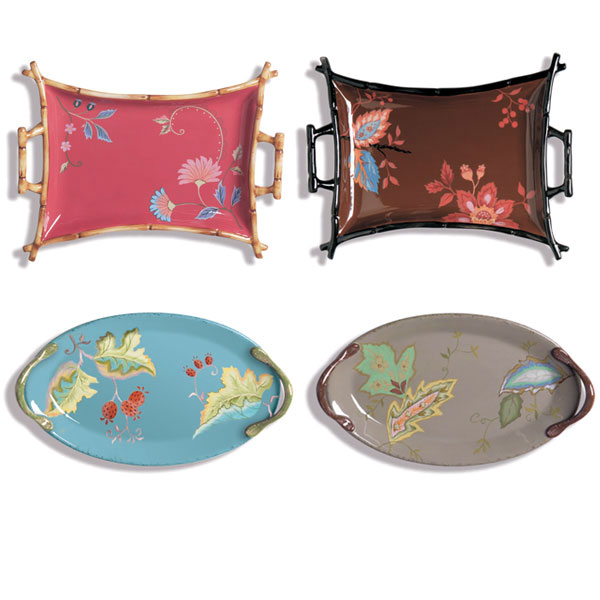 I am all over the bamboo handles and the beautiful colors on these Tracy Porter trays. A steal at $24.95 from http://www.wrapables.com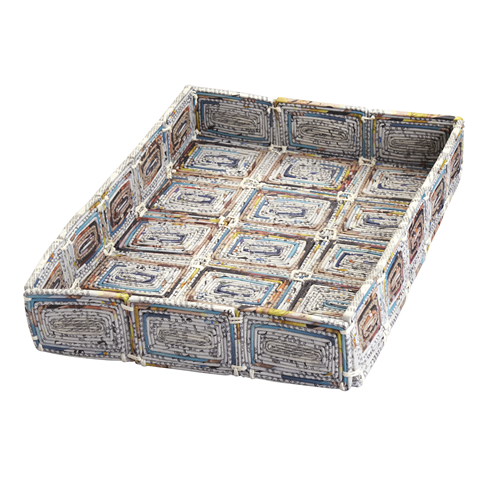 Buy something fabulous and help support a wonderful Fair Trade Organization. I am a big fan of this site and use their items often. These casserole trays are handmade with carefully rolled recycled newsprint by a women's cooperative in The Phillipines and are $28.00 http://www.tenthousandvillages.com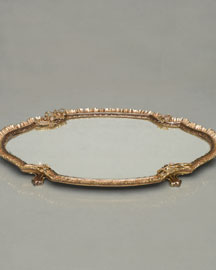 Jay Strongwater. Exquisite. And really expensive, but I couldn't resist. Don't hate, just admire. It's The Camilla Mirrored Tray for $3900.00 at http://www.neimanmarcus.com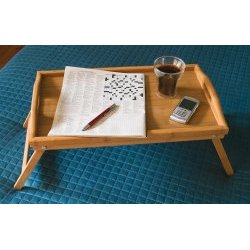 Bamboo Bed Tray. You deserve breakfast in bed, don't you? At $19.99 you have no reason not to. But if you're going to have breakfast in bed, lose the Crackberry. Available at http://www.stacksandstacks.com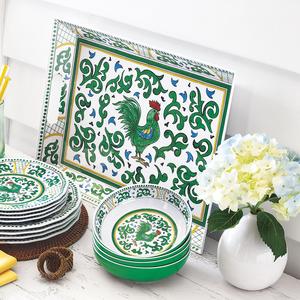 I'm typically not so into anything with rooster motifs, but this is really cute and the green is perfect. The Shatterproof Green Deruta-Style Serving Tray on sale for $17.99 at http://www.surlatable.com
I love the Malibu Barbie pink hue and the slightly retro feel. I think my four year old will, too.
Almost makes me want to eat in front of the TV tonight...
Want to keep up with Designer and TV Personality Courtney Cachet? Hit her up on her Facebook Fan Page, Twitter or her website http://www.courtneycachet.com

SUBSCRIBE AND FOLLOW
Get top stories and blog posts emailed to me each day. Newsletters may offer personalized content or advertisements.
Learn more